Complied & written by Jonathan Rudd
Yorkshire is littered with some of the most unusual landmarks and oddities to spot as you travel around the Ridings. Here's a few of them to look out for.
1. Hairy Bob's Cave – Scarborough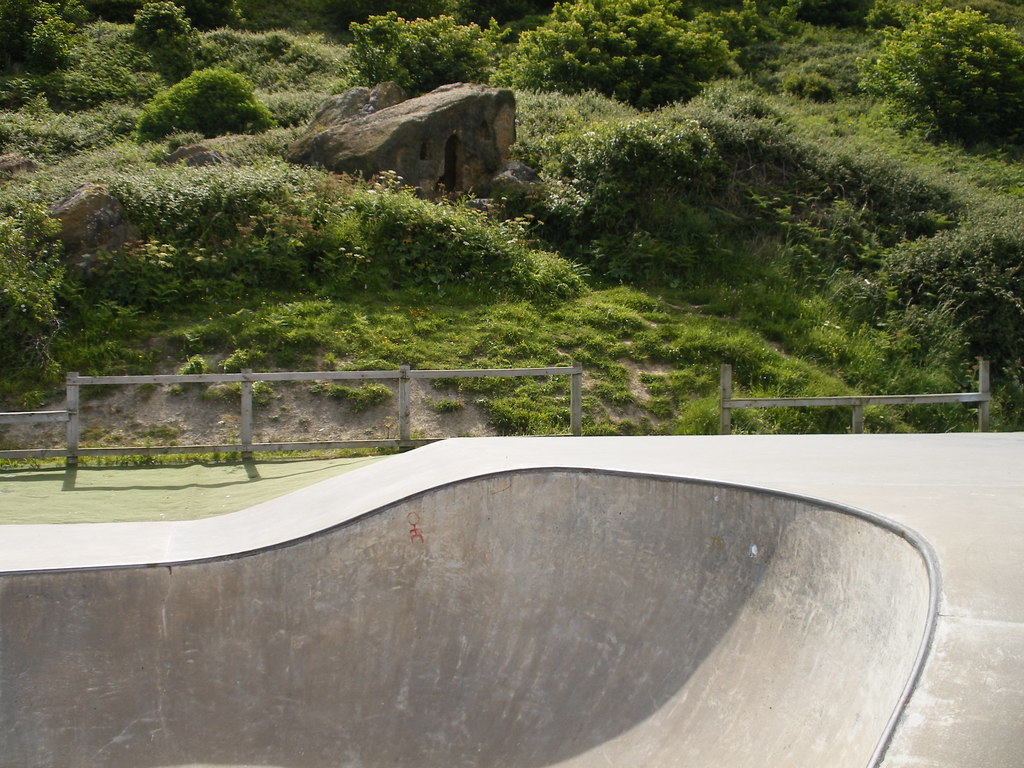 We start our journey on the East Coast at one of Scarborough's most unusual landmarks, etched out into the cliffs. This small stone shelter has baffled both locals and tourists alike for centuries and nobody quite knows its origins; or indeed who "Hairy Bob" even was. One theory is that he was a henpecked husband who built the shelter to escape the wrath of his wife. Another is that the cave was etched out by a schoolboy, who later became a priest at St Mary's Church. Some say it was merely used to store tools during the construction of Marine Drive between 1897-1908. Whatever the history this stone structure near Scarborough Castle is big enough for a human to crawl into and even has a skate park below named in its honour.
2. The Red Bus Cafe' Leeds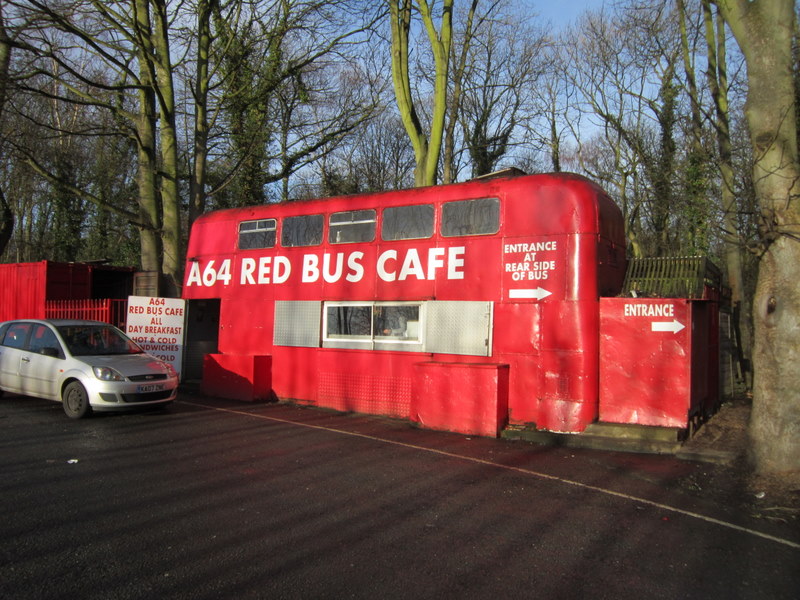 The much loved red bus cafe on the A64 near Leeds Source: Ian S wikipedia Creative Commons
The red bus cafe,' situated in a large lay-by on the A64 between Leeds and Tadcaster has long been a landmark for those travelling past. The current red bus started life as the 607 service in Newcastle in 1968. Nobody knows how it ended up in a lay-by 100 miles south west in West Yorkshire. It has been there since 1986 and replaced an old blue one which resided at the same place in the 1970s. It is still open, serving food and drink for hungry passers by.
3. The Kilburn White Horse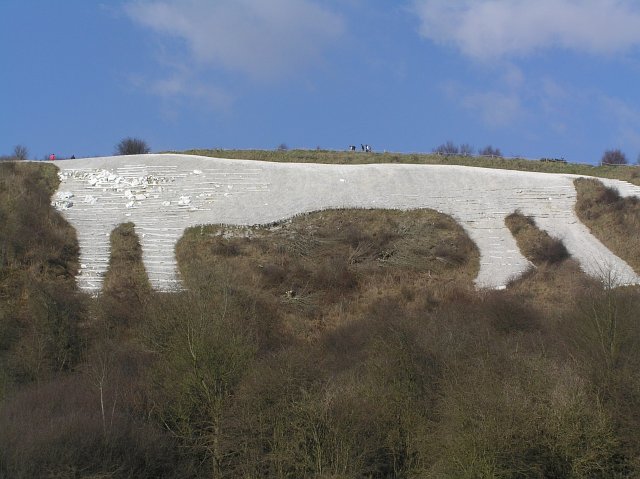 The Kilburn White horse is a landmark which can be seen for miles around. Source: Colin Gryce Wikipedia Creative Commons
The Kilburn White horse, near Thirsk in North Yorkshire is the largest chalk figure in the country at 314ft long and 228ft high. This landmark was created in 1857 by businessman, Thomas Taylor, plus teachers and pupils from the village school. It dominates the hillsides around Thirsk and on a clear day can be seen as far away as Lincolnshire! During the Second World War it had to be covered over to stop it becoming an aid to the Luftwaffe's aerial navigation. The horse is nowadays frequently re-covered with chalk from the Yorkshire Wolds to maintain its whiteness on the hill.
4. Skidby Mill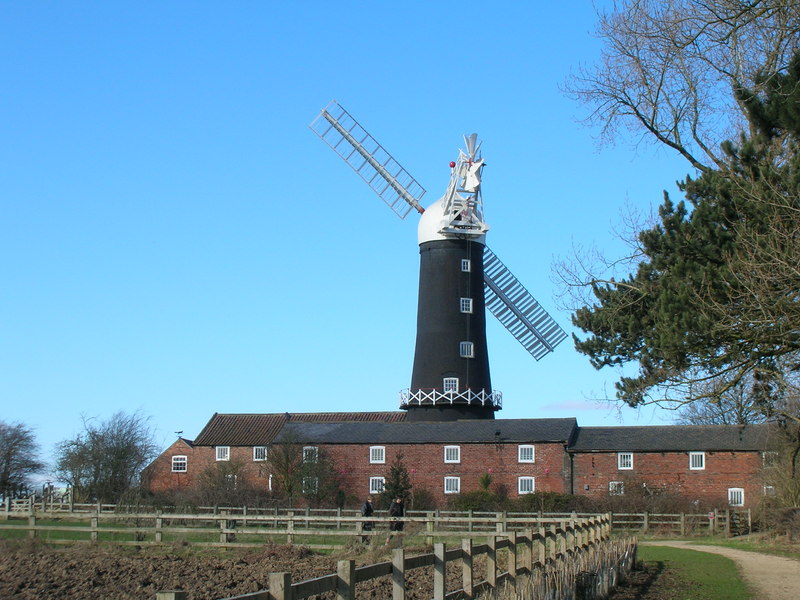 Travelling along the A164 from Beverley to Hull, one might encounter Skidby Windmill, the only working windmill in Yorkshire. It was built in 1821 and was in commercial use until 1966 and It still produces flour for part of the week. Skidby Mill is also a working museum, with exhibitions, demonstrations and learning facilities. The adjacent buildings also include the Museum of Rural Life and a restaurant.
5. Wainhouse Tower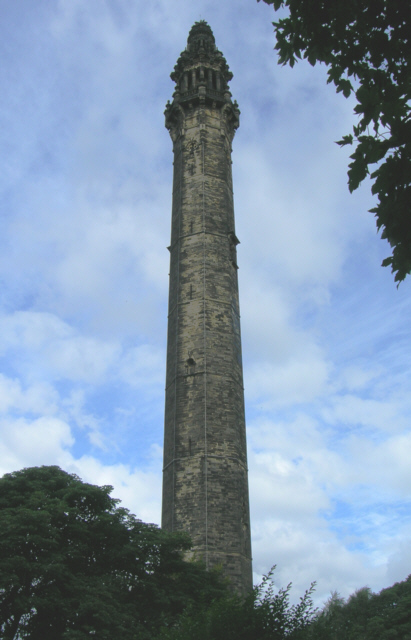 A look skywards in Halifax and you are sure to see Wainhouse Tower, which at 84 m high is the tallest folly in the world and was built between 1871 to 1875. A folly is, in case you are wondering, is defined as 'a costly ornamental building with no practical purpose' and Wainhouse Tower is certainly a fine example of this. One theory of its existence is that it was it was the result of a feud between two mill owners, John Wainhouse and Sir Henry Edwards. Apparently Sir Henry boasted that his estate was the most private in Halifax and so in response, Wainhouse had the folly built which looked right into his rival's estate. More realistically the tower was built to direct smoke away from the town from his mill, but Wainhouse wanted it to be a thing of beauty. It was originally designed by architect, Isaac Booth and finished by Richard Dugdale, who designed the lavish top part with its lantern dome. Wainhouse died in 1883 and the tower was auctioned off and had several owners and eventually was bought by Calderdale Council in 1919. Wainhouse Tower was put to some use during World War II as an observation post and nowadays is a tourist attraction, open on select days throughout the year.