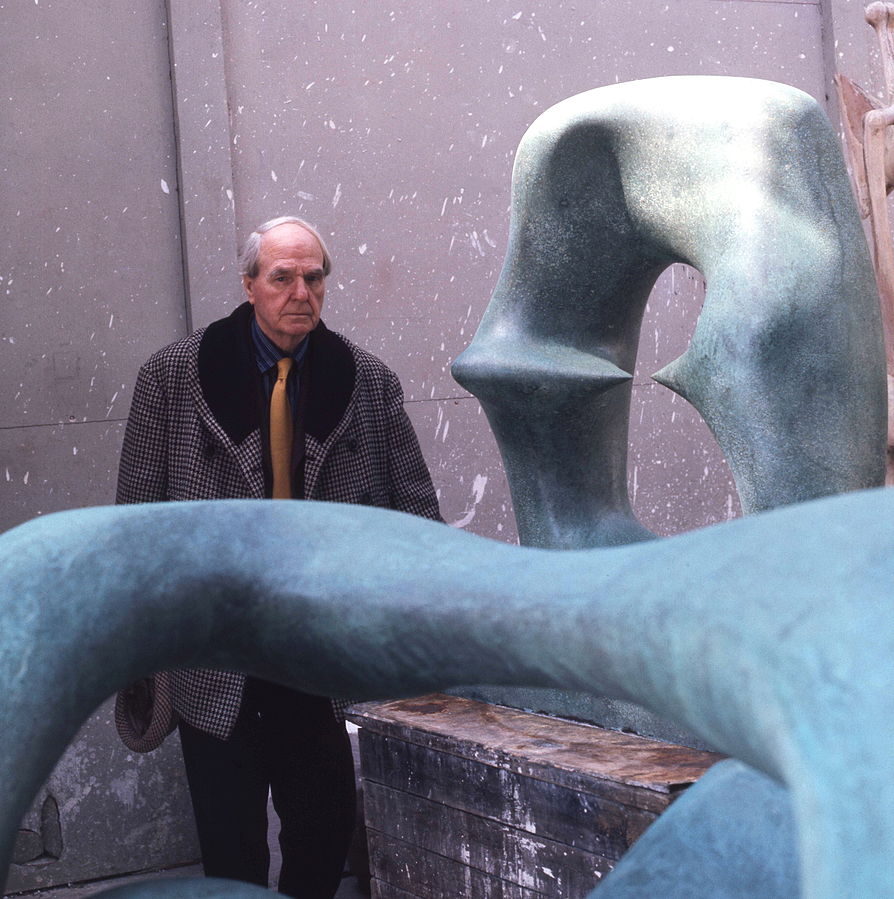 Henry Moore was an astounding Yorkshire artist. Best known for his semi-abstract sculptures which are located around the world.
---
Early Life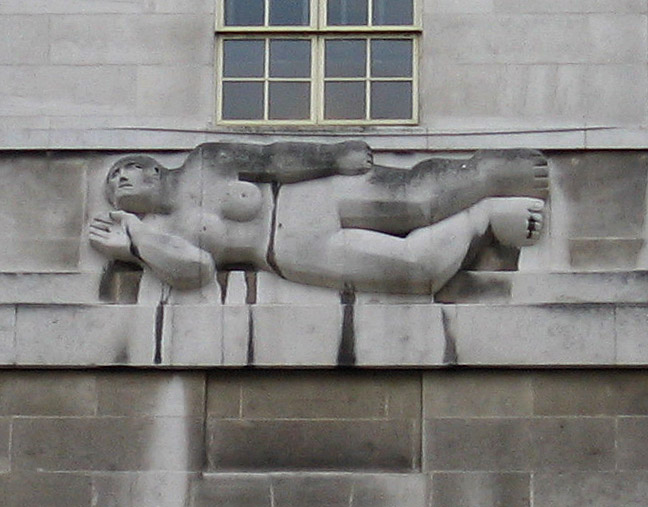 Henry was born in Castleford, in West Yorkshire. His father was the pit deputy and then under manager of the Wheldale colliery in castleford. With a determination not to see his sons in the mines Moore's father saw formal education as the route to their advancement. Henry was the seventh of eight children in a family that often had to struggle with poverty. He attended school in Castleford, where he initially began modelling in clay and carving in wood. He had decided to become a sculptor when he was eleven after hearing of Michelangelo's achievements.
He was accepted at the Castleford Secondary School where the headmaster soon noticed his talent. Moore's craft was boosted from support by his teachers and with encouragement he determined to make art his career. It was around this time he made his first installations. Moore's earliest recorded carving installations were a plaque for the Scott Society at the Castleford Secondary School, and a roll of honour commemorating the boys who went to fight in the First World War from the school. Despite this early promise Moore's parents saw sculpturalism as manual labour with few career prospects. After a brief introduction as a student teacher, Moore became a teacher at the school he had attended.
Upon turning 18 Moore volunteered for army service in the first world war. He became the youngest man in the Prince of Wales' Own Civil Service Rifles regiment and was injured in 1917 in a gas attack during the Battle of Cambrai. After recovering in hospital he saw out the remainder of the war as a training instructor. He initially recalled that the war was 'a romantic haze of trying to be a hero.' However this attitude changed as he reflected on the destructiveness of war and he began to see it as anti-life and wrong and wasteful.
---
Sculptural development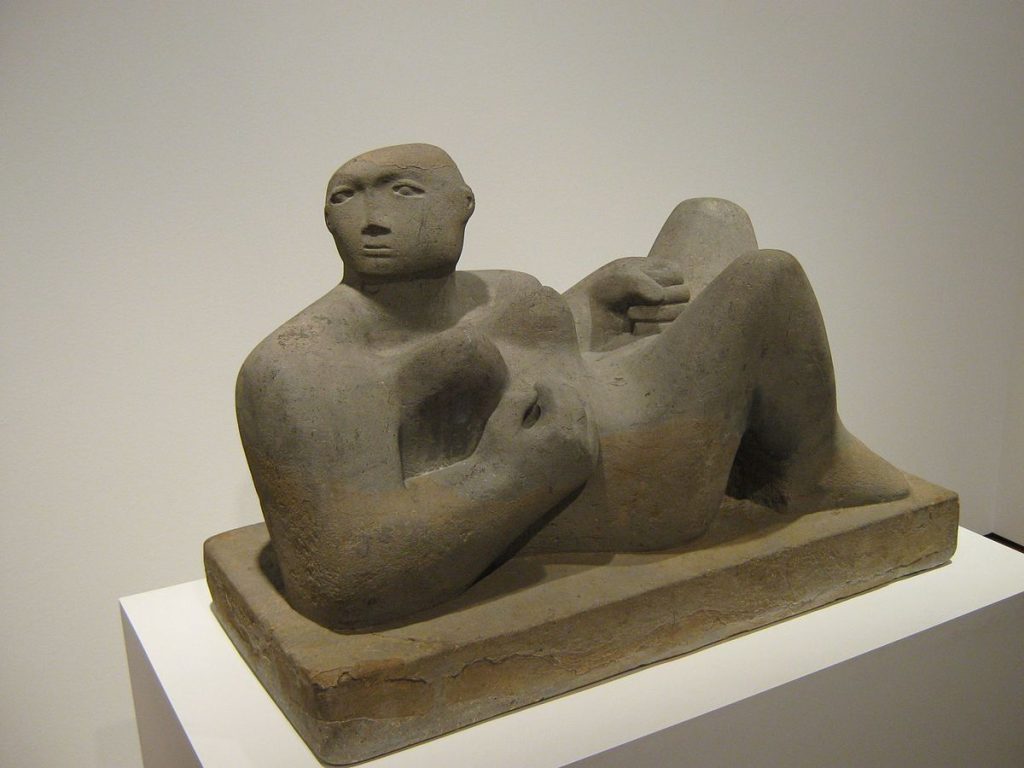 After the war Moore received an educational grant to continue his studies. In 1919 he became a student at what is now the Leeds Arts University, which set up a sculpture studio especially for him. It was here he met Barbara Hepworth, another contemporary sculptor who would become a friend and rival for Moore. In Leeds, Moore also had access to the modernist works collection of the university's vice chancellor, which had a pronounced effect on his development.
In 1921 Moore won a scholarship to study at the Royal College of Art in London, along with Hepworth and other Yorkshire contemporaries. Whilst in London Moore extended his knowledge of primitive art and sculpture, studying the ethnographic collections of the British Museum. This led to Moore rejecting the classical ideals and led him to the method of direct carving known in his work. In 1924 Moore won a six-month travelling scholarship which he spent in northern Italy studying the old masters. It was on a visit to Paris that Moore viewed a plaster cast of a Toltec-Maya sculpture, the Chac Mool. This reclining figure was to have a profound effect upon Moore's work, becoming the primary motif of his sculpture.
---
Exhibitions and works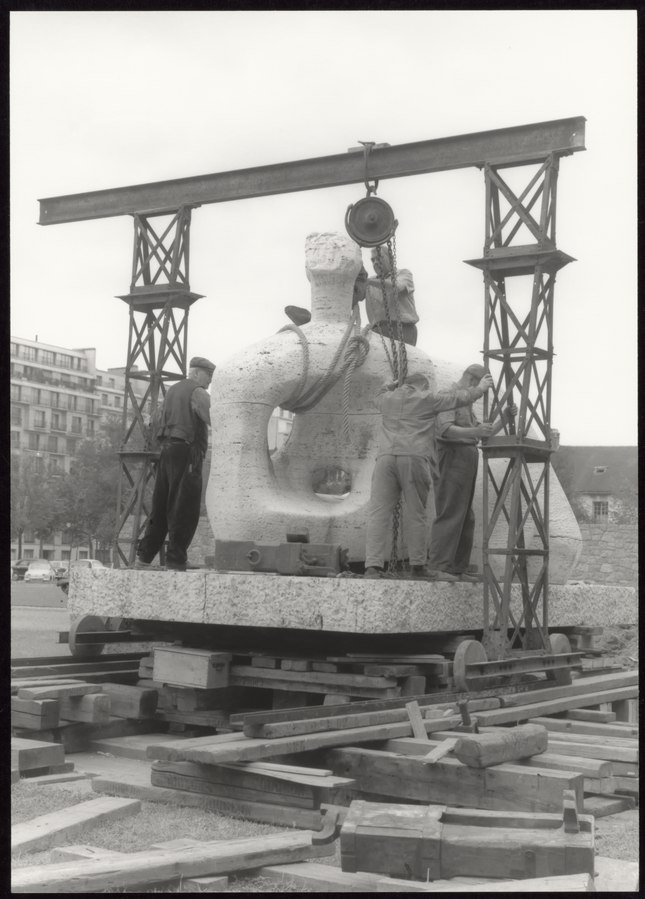 In the 1950's, Moore began to receive increasingly significant commissions. He exhibited Reclining Figure: Festival at the Festival of Britain in 1951. Following on with his reclining figure style in 1958 Moore produced a large marble reclining figure for the UNESCO building in Paris. With many public works of art, the scale of Moore's sculptures grew significantly and he started employing an increasing number of assistants. On the campus of the University of Chicago in December 1967, to mark the anniversary of the achievement to make the first controlled, self-sustaining nuclear chain reaction by Enrico Fermi. Moore's Nuclear Energy was unveiled on the site of what was once the University's football field stands, beneath which the experiments had taken place. This 12 foot tall piece is often thought to represent a mushroom cloud topped with a human skull, but Moore's interpretation was different likening the open spaces to being cathedral-like. Moore also commemorated science with a large bronze sundial, locally known as Man Enters the Cosmos, which was commissioned to recognise the space exploration program.
The last three decades of Moore's life continued in a similar vein. By the end of the 1970's there were around 40 exhibitions a year featuring his work. The number of commissions continued to increase and he completed Knife Edge Two Piece in 1962 for College Green near the Houses of Parliament.
---
Creation of the Henry Moore Foundation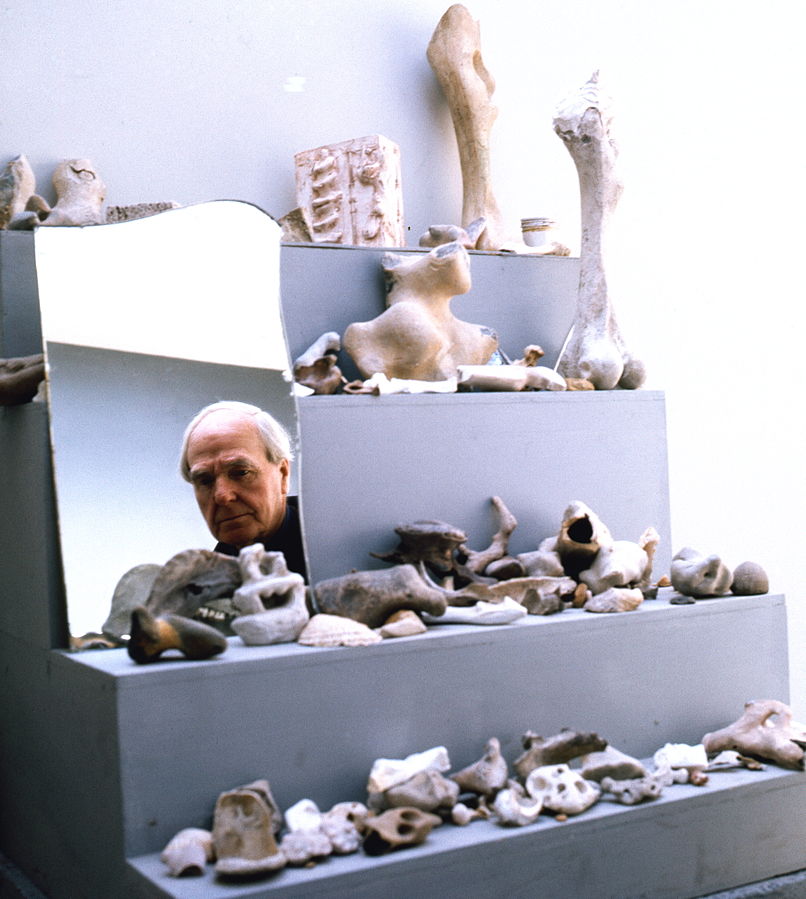 ---
As his wealth grew Moore began to worry about his legacy. With the help of his daughter Mary he set up the Henry Moore Trust in 1972. The Foundation was established to encourage the public appreciation of the visual arts, especially the works of Moore. It now runs his house and estate at perry Green, with a gallery, sculpture park and studios. This Foundation that he endowed continues to play an essential role in promoting contemporary art in the United Kingdom and abroad through its grants and exhibitions programme.
---