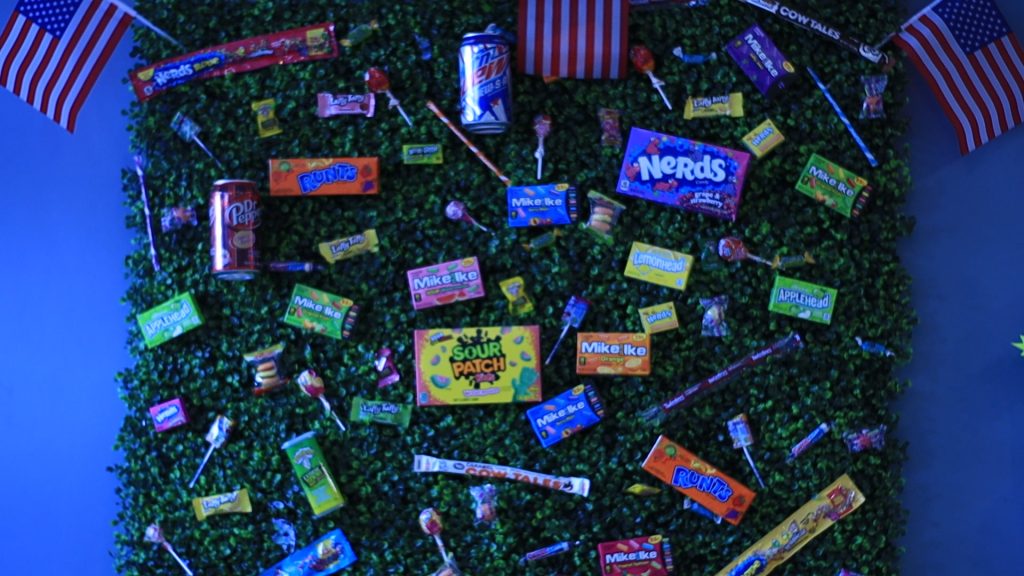 Join us behind the scenes with Cloud Nine Candy a sweets shop in Leeds.
They make amazing hand crafted baked goods and stock a wide range of sweets both nostalgic and American.
All from within their shop stocked from top to bottom with sweet treats galore.
---
Cookie Dough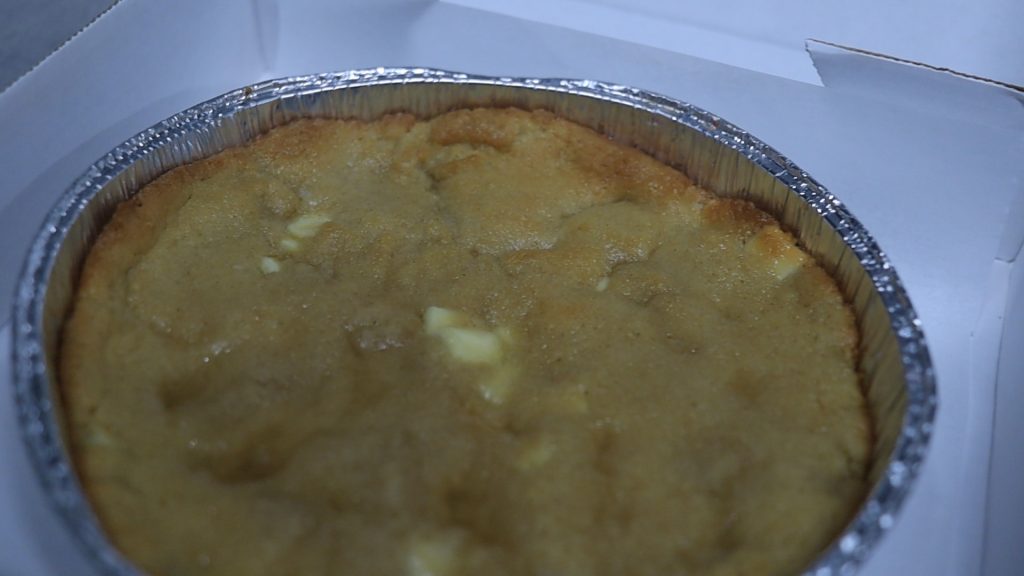 They make some of the creamiest cookie dough. freshly prepared instore and risen to perfection. their cookie dough is lovingly covered with chocolate sauce and delivered nice and warm.
---
Waffles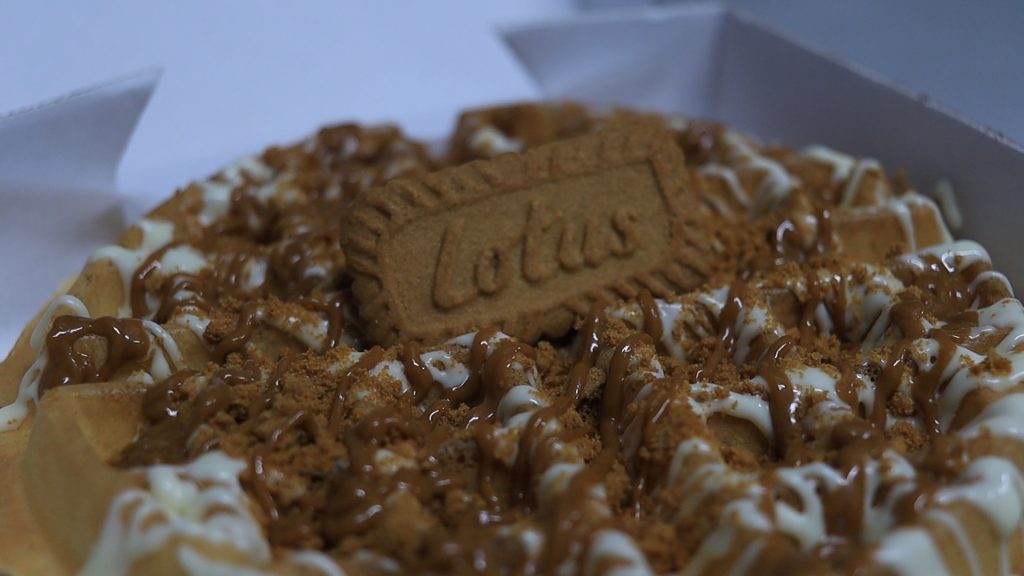 Cloud Nine Candy also hand makes their waffles. From creating the Waffle mix to pressing it in the iron. With a selection of amazing sweet toppings such as this glorious lotus biscoff topped waffle with white chocolate sauce.
---
Doughnuts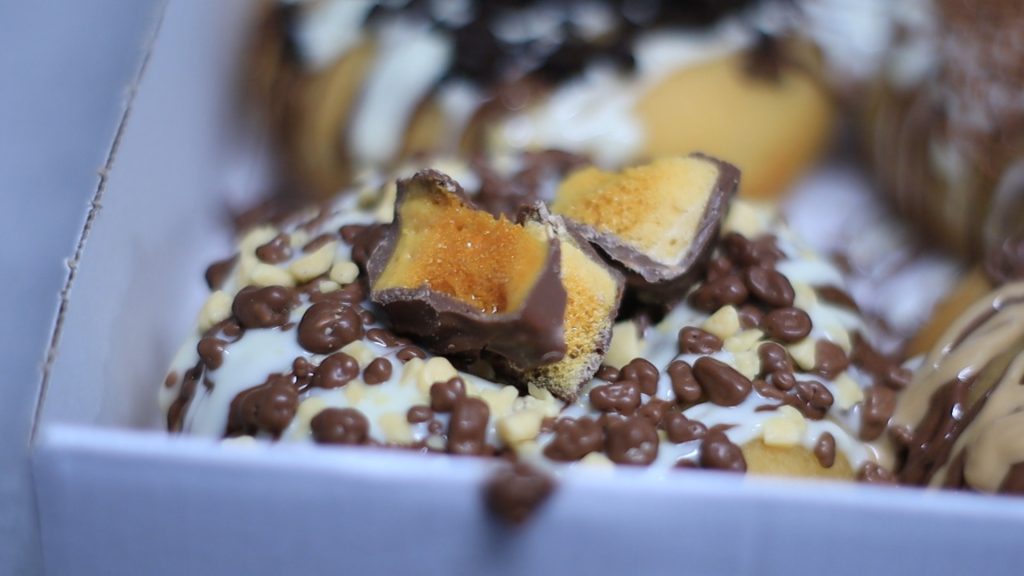 Another deliciously luxurious dessert they provide are their doughnuts. Golden rings drizzled in chocolate sauce. Topped with sprinkles and bits of chocolate and then adorned with pieces of your favourite candy. All lovingly placed in a box and delivered straight to you.
---
The store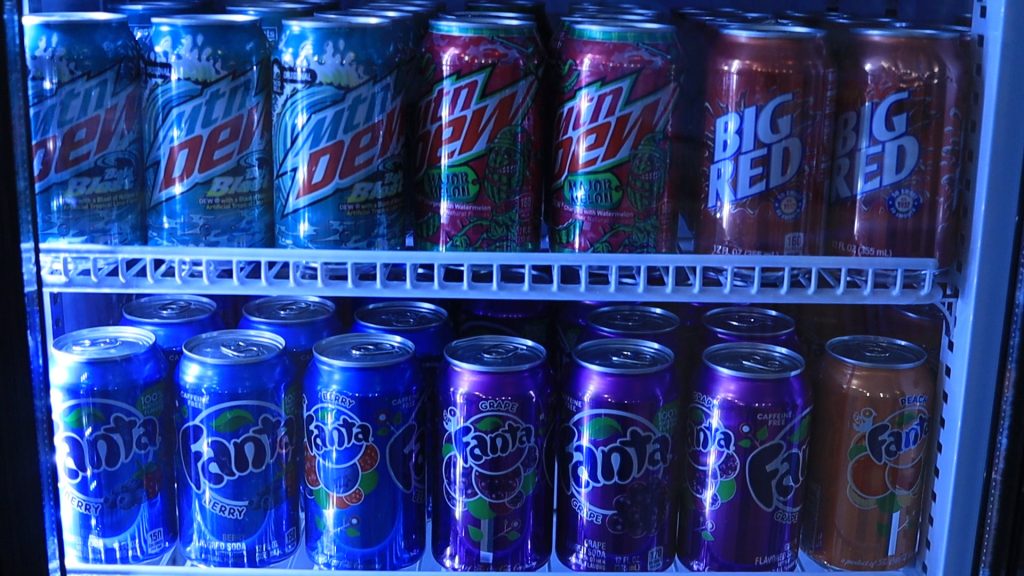 The store has many sweet surprises just waiting to be snapped up. With a fridge full of a wide range of sugary drinks, old classics and American style drinks.
They have a wide array of sweet bars and other confectionary from warheads to Hershey's and from reeses to brain lickers.
They also have a large selection of classic pick and mix sweets available to order from within the store or from the Deliveroo app.
The store itself also contains a slushie machine for that old cinema style nostalgia.
To explore their stock and enjoy delicious sweet treats head on down to their store: Cloud Nine Candy, 9 Upper Accommodation Road, LS9 8RZ
Or order straight from the Deliveroo app: cloud-nine-candy