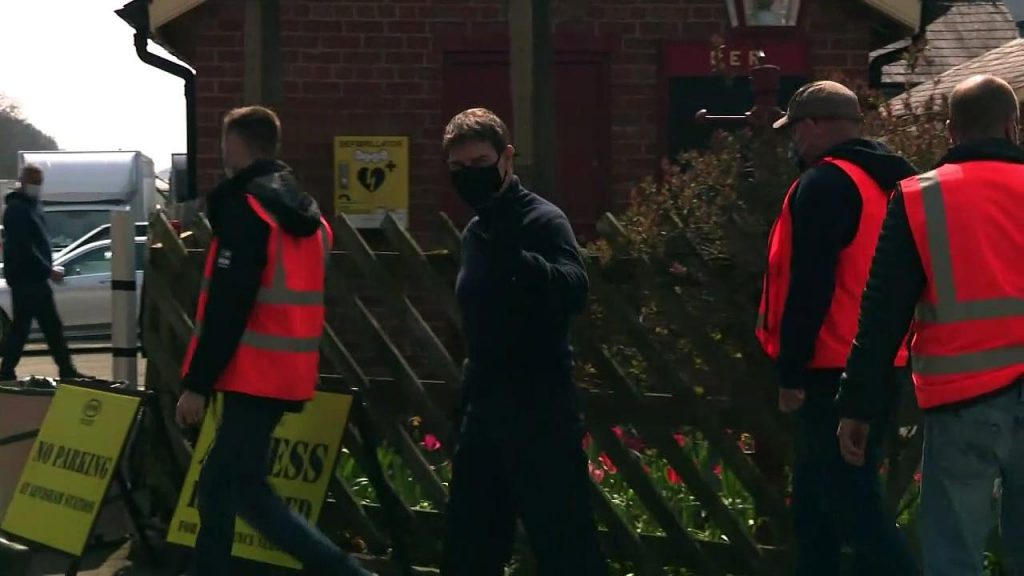 On Monday 19th April, it was just another normal day in the village of Levisham near Pickering, when suddenly a black helicopter was spotted flying over fields nearby. Curious as to what it was doing here, a pair of dog walkers stopped to see who stepped out as it landed.. and they were in for a surprise. It was none other than Hollywood hearthrob Tom Cruise, but what was he doing in a helicopter in the middle of the North Yorkshire Moors?
The answer was filming his latest movie, 'Mission Impossible 7.' The action centred around Levisham station, which is on the North Yorkshire Moors Railway. Three hundred crew members, including Cruise himself and co-star, Hayley Atwell had taken over the station car park and were filming a stunt for the new action movie using two freight trains.
The 58 year old was said to be happy to be in Yorkshire and commented on how beautiful it was as he waved to the growing crowd of fans who had gathered to watch the shoot.
Mission Impossible 7 is due for release in May 2022.