by Jonathan Rudd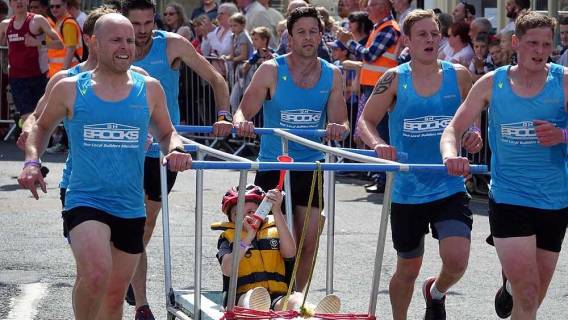 How did this come about?
The Great Bed Race began in 1966 when members of the newly formed Knaresborough Round Table wished to create a fundraising event which made the town stand out from the rest. The first race consisted of just four teams from local military institutions, RAF Linton on Ouse, The Harrogate Army Apprentices College, HMS Forest Moor and a US Army team from Menwith Hill. The army apprentices won and the US army team famously entered the River Nidd too soon and finished last! All four teams used hospital beds to race with. The following year, 21 teams competed and year on year the size of the event grew to what it is today. By 1974, the crowds topped 20,000 people, with teams from abroad competing for the first time. The first all-womens team, The Mitre Birds also competed in 1981.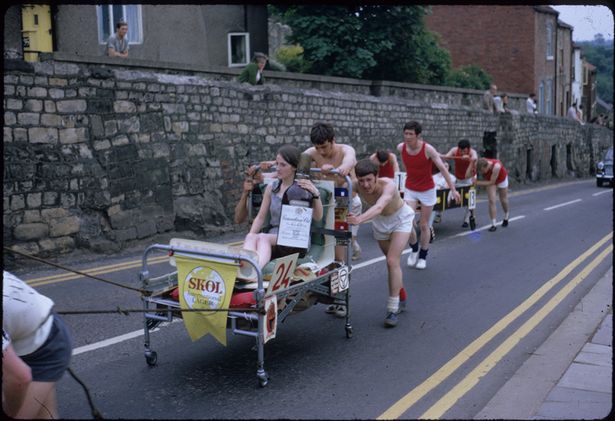 From 1993 the race was organised by another local charitable organisation, the Knaresborough Lions Club. Each year a total of £80-100,000 is raised for good causes through the bed race and is usually held in mid-June. The 2019 race attracted an estimated 30,000 people to the town, which is more than the population of Knaresborough itself!
What on Earth?
Part fancy dress, part steeplechase, the Knaresborough Bed Race is a parade and time trial over a 2.4 mile course around the town. All of the teams parade through the streets of Knaresborough to Conyingham Hall where the race begins. Each team can have up to 20 supporters which range from dance troupes to marching bands. Beds are decorated in line with the designated theme for that year.
Teams consist of six runners who carry the bed and one passenger that lies on top. The gruelling course includes teams having to navigate a steep grassy bank at Castle Ings, run along the cobbled streets of marketplace, across the rough terrain of McIntosh Park and then a swim across the River Nidd to the finish line! Up to 90 teams compete for the coveted prize, to be the Knaresborough Bed Race Champions!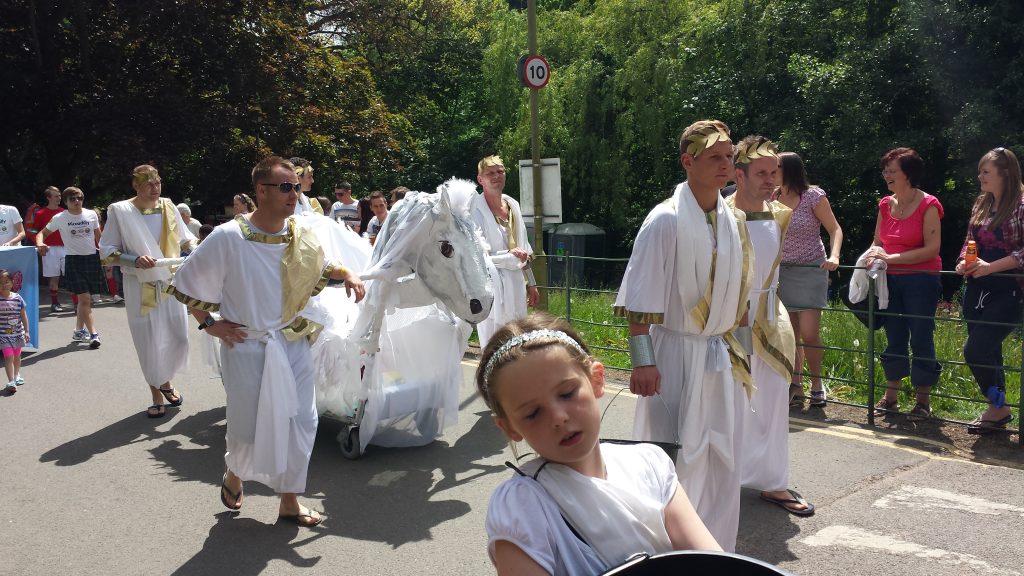 What are the Rules?
There are several rules and stipulations which govern the Knaresborough Bed Race, including the size of the bed, behaviour of the competitors, such as no alcohol before the race and compulsory participation in the parade. Failure to adhere to them can mean instant disqualification.
Who are the Champions?
The last Knaresborough Bed Race took place in 2019 and the winners were for the men's race, GH Brooks, who completed the course in 13:40s, while the Ripon Runners Girls won the Women's Race. Richard Taylor Runners scooped the award for the Best dressed bed. There are thirteen awards in total, including the most entertaining team, the fastest new team and the fastest junior team.
Now for some Knaresborough Bed Race Action!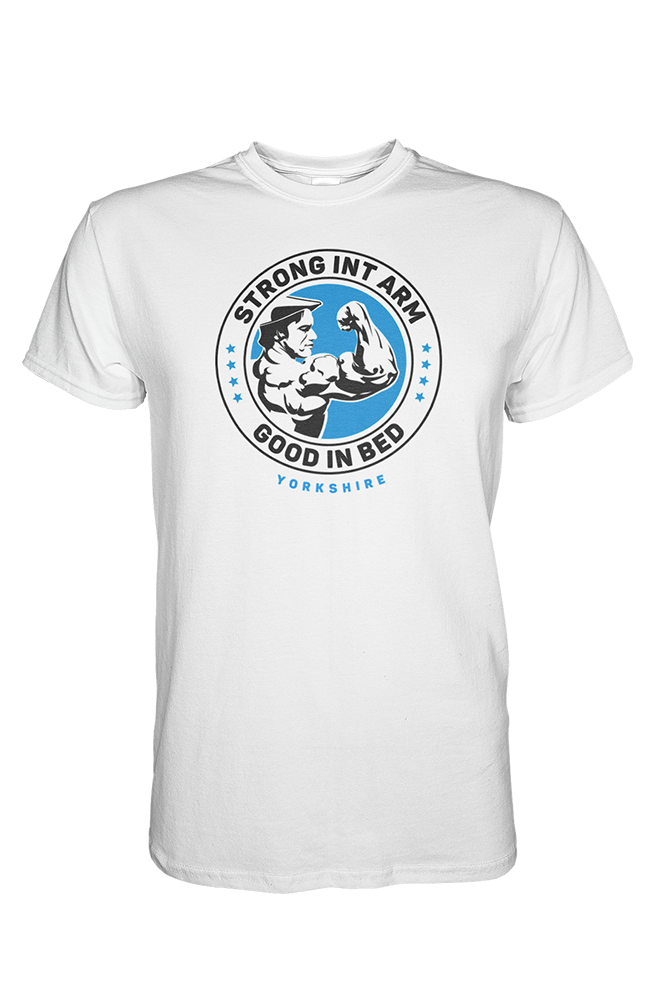 As they say in Knaresborough….