The re-invention of Christmas in the 19th Century also started some rather curious customs in Yorkshire, some of which still continue to this day, or are still within living memory.
1. Poor Old Hoss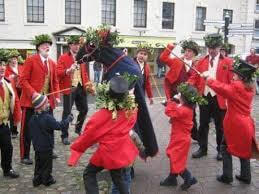 The bizarre "Poor old Hoss" ritual takes place every Christmas Eve in Richmond's marketplace. A person wearing a horse's head made of a real equine skull and a black cloak is accompanied by a group of huntsmen. They sing a special song which is brought to life with hunting sticks and a horn. This unusual event dates back to the 17th Century and has pagan origins. No doubt it is the only one of its kind too!
2. Fishermen v Firemen Boxing Day Football Match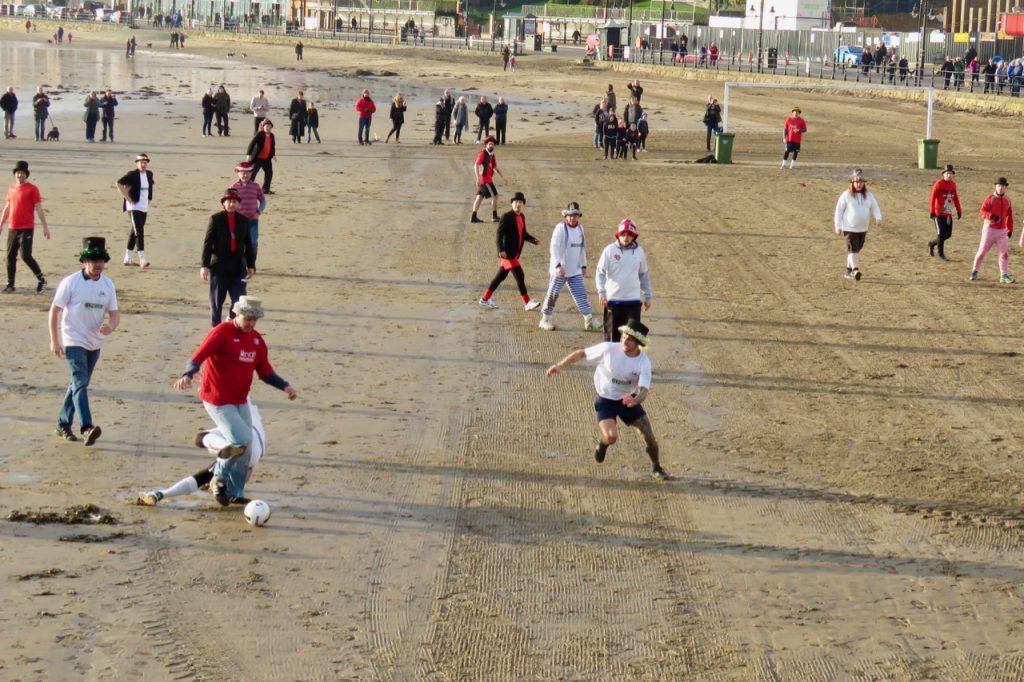 The charity Boxing Day football match on Scarborough beach started in 1893 to raise money for the families of 5 fishermen who had lost their lives at sea. The two teams are the fishermen, who play in white and the firemen who play in red. Normal FA rules apply, except every player must wear a hat and if it blows off during play, then a free kick is awarded to the other team. The original silver trophy, dating back to 1904 is still awarded to the winning team and raises money for The Fishermen and Firemens charities, which helps the elderly during winter.
3. The Wassail Bob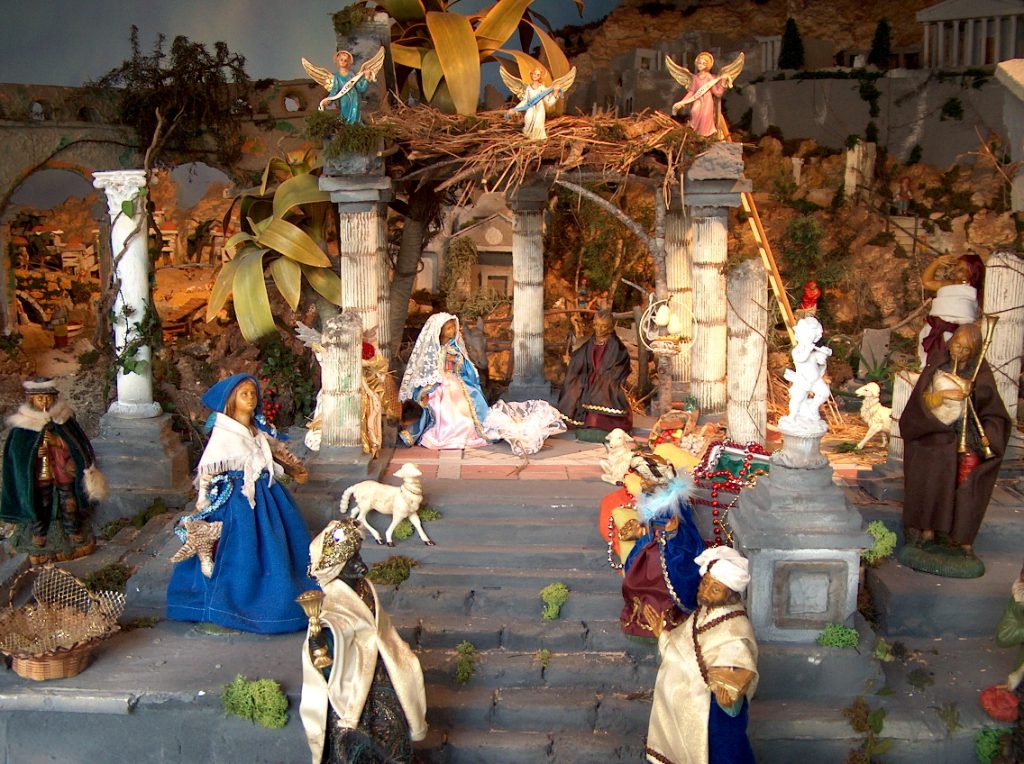 In Victorian Haworth, around the time of the Bronte' sisters, during advent, vessel maids would call from door to door carrying a box, called the "Wassail bob." This contained nativity figures wrapped in a sacred cloth. The maids would reveal the figures at the cost of a penny to the household. It was considered unlucky if the vessel maids did not call round to your house during the run up to Christmas.
4.
The Kissing Bough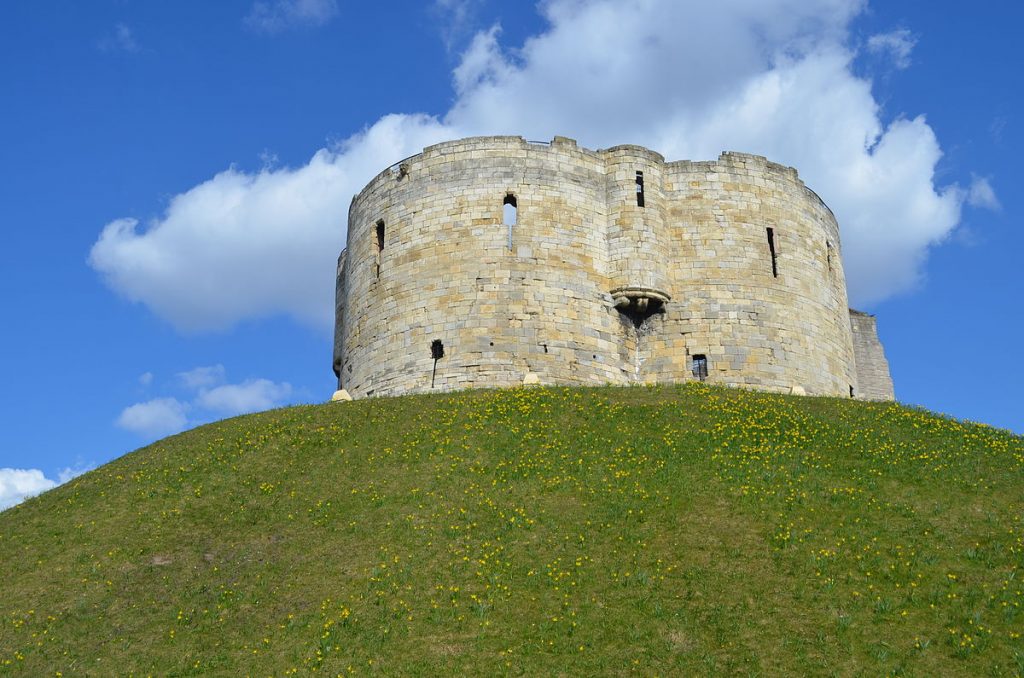 At Clifford's Tower in York a tradition known as "The Kissing bough" has recently been revived. A huge arch of mistletoe is suspended from a plinth on the ancient tower for couples to visit and kiss each other underneath the bough. This tradition dates back to Medieval Times, was revived by the Victorians and once again in 2010.
5. Flamborough Head Sword Dance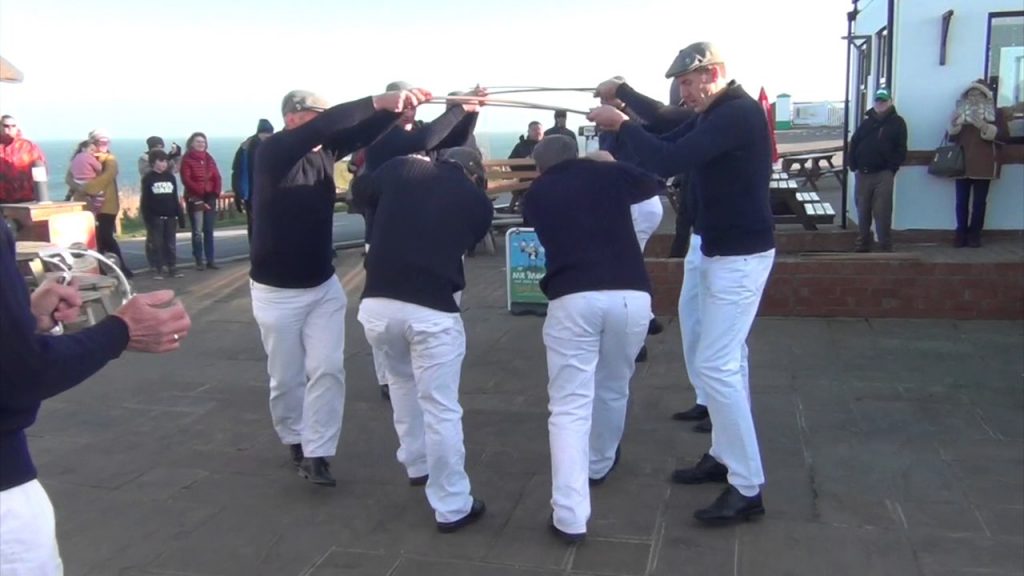 Meanwhile, down the coast at Flamborough, the traditional Boxing Day sword dance takes place in celebration of their fishing heritage. Dressed in navy blue tops and white trousers, eight fishermen perform the routine in the high street. Sword dances take place throughout Yorkshire, but Flamborough's version is one of the few around Christmas time.