ROLL UP, ROLL UP, THE WELLY WANGING COMPETITION IS ON!
For those outside of Yorkshire, first of all what are you doing? You may not know what 'Welly Wanging' is… Welly Wanging, also known as welly hoying is a sport (Yes , SPORT!)  in which competitors are required to throw a wellington boot as far as possible…. It was originated in the West Country of England, it has become increasingly popular as a Great British pastime and has been used at many fundraising events. The sport is now played is many different countries, including: Australia, Estonia, Germany, Ireland, Italy, Finland, Russia and New Zealand.
What are the rules?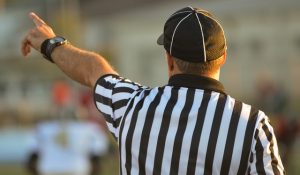 Now just like any sports and games, the rules vary depending on where you are (and what cheaters you're playing against!). In parts of Somerset, the wellington boot is filled with water before being thrown. Some competitions even allow a run up before they throw their boot, whilst generally in more serious competitive environments the contestants must throw the boot from a standing position – sometimes the player must even stand in a dust bin to prevent any movement. In North Yorkshire, the boot being thrown by the player must be able to fit the person who is throwing it, however in other competitions, the size and manufacturer of the boot is the same for all players.
Records
The first ever world record boot thrower recognised by Guinness World Records, in 1978, was a man called Tony Rodgers  in Wiltshire, UK. He managed to throw his boot 173.0ft (52.73 metres). However the current world record is held by Teppo Luoma who lives in Finland, who broke the record by throwing his boot 209.9ft (63.98 metres) in 1996. Since then nobody has managed to Luoma's record.
Where can I do some Welly Wanging?
Welly Wanging has been a part of Yorkshire history for a long time, with this being said; there are multiple attractions and fundraisers around Yorkshire for Yorkshire Day (August 1st) so you and your Welly Wanging dream are just a google search away!
Techniques
With most sports and games everyone has different strategies and different ways of playing, but for some beginners I'm going to help you out and tell you about 4 common ways to throw your welly!
One Handed – This is the most commonly used technique, this is where the contestant uses a single hand to chuck his/her welly. It works with either left or right handed, however cannot use to throw two boots at the same time – it wouldn't work out in your favour.
Double Handed – This is often used when a large welly is taking play. This is purely because it would be easier to get more power when two hands can fit securely around the boot. This technique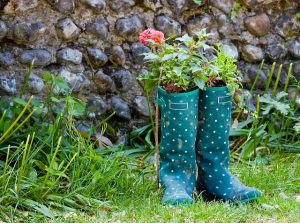 can sometimes to be difficult to have power and get the accuracy you need. A run up is not recommended – trust me.
Between The Legs – This is often used for a beginner or smaller competitors, and it is facing away from the target and throwing the boot through your legs below you. This is not recommended for people with a dodgy back – it will hurt a lot!
Backward Throw – This is when the competitor throws the welly over their head, whilst facing away from their target. The competitor must also be wary of having the boot land on their head when throwing in this position – but only if they have the intelligence of a slug and let go of the welly too early.
So at least now you know what methods you can use to beat all the other welly throwers!
Are you going to go Welly Wanging?
Let us Know!
source: upperthong village