During my stroll through Hull's city centre on a cold October morning, early enough for work that i could grab a quick coffee and a bite to eat – I spotted a man sitting outside of McDonald's in Albion square, drawing a dot-work interpretation of an iconic mural that has become a landmark within our city.
The Three Ships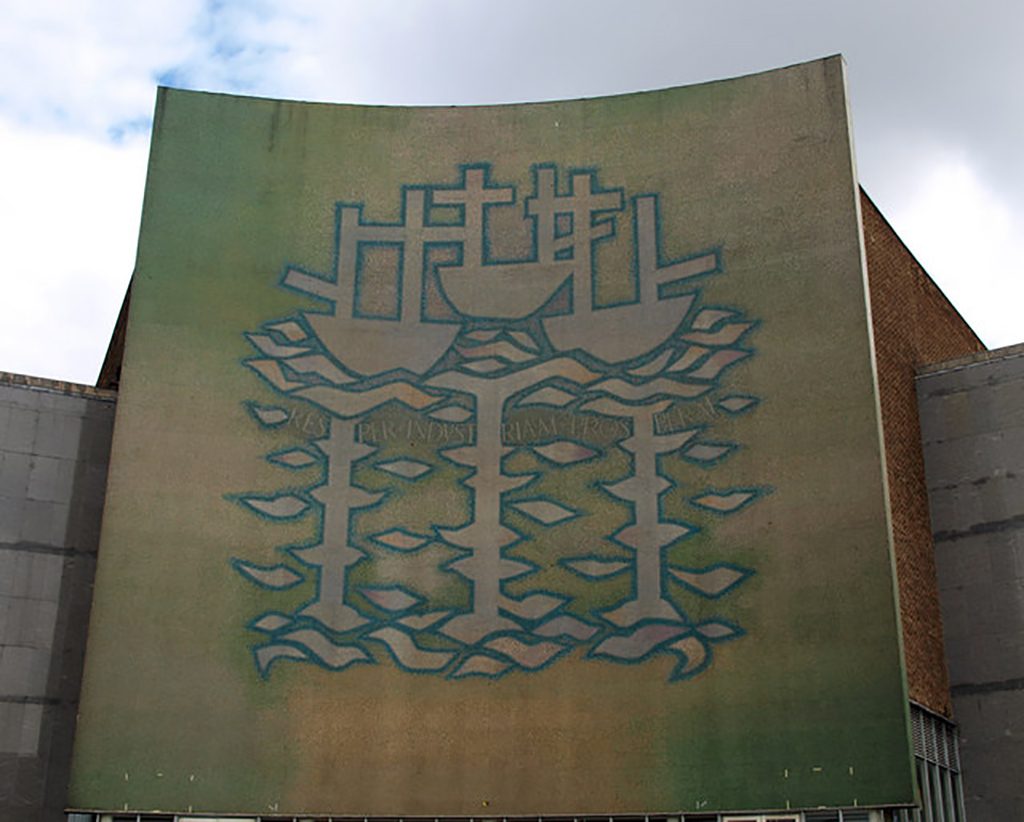 Designed by the late Alan Boyson, The Three Ships mural was created in 1963 and originally commissioned by the Co-Operative Society with the brief 'to unite the community through art'. Co-Op once occupied the currently empty building with their department store before being home to various music venues and nightclubs over the years. The building lived out its final retail years as a BHS department store before closing its doors in 2016. This piece of public artwork is a staple centrepiece in Hull, paying homage to our fishing and maritime history. The art spells out our city's name (H U L L) with the masts of its trawler boats, creating an almost perfect visual representation for our heritage. The mural is made up of almost one-million pieces of Italian glass and stands on a curved 66ft by 64ft (20m by 19.5m) concrete screen. Also included in the mural is the Latin text 'res per industriam prosperae' which translates to 'the success of industry.' The mural has been a talking point in our city recently, with many hoping and campaigning to save the glass art from destruction.
Ships in the Sky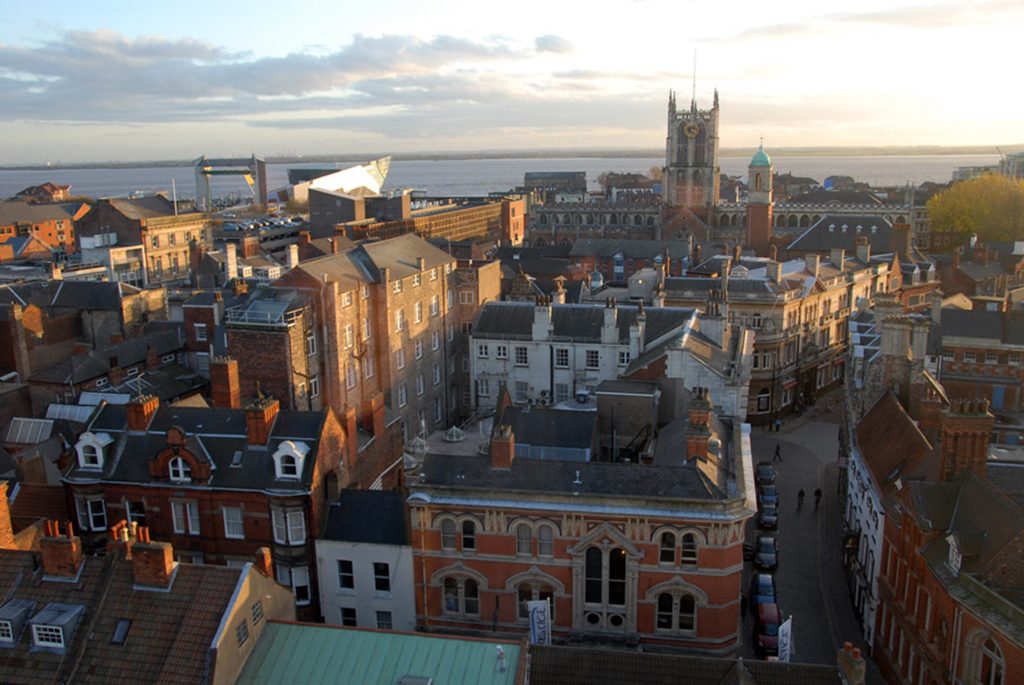 Ships in the Sky is an art, heritage and social history project, inspired by Boyson's Three Ships mural to create conversations within our communities about public art, stimulating new perspectives within everyday audiences. It has been uncovered over time that there are actually four murals designed by Alan Boyson within this building, and thanks to Ships in the Sky these have been rediscovered and shown on film.
However, recent surveys have detailed that the old BHS building is not only home to a beautiful glass mural – it is also home to high and possibly dangerous levels of asbestos. Hull City Council has announced this week that the mural would not be able to be removed safely. However, there are hopes that in the proposed £130m redevelopment plans for Albion Square in Hull City Centre, that a reproduction of the mural will again take centre stage of this renovated retail area which is so central to Hull's city centre shopping. 
I can only hope that through this mural, communities have been able to come together and unite through the appreciation of this wonderful piece of art which represents our city's history so well. I also hope that Boyson's legacy can live on, be it through art pieces being created in homage to his murals within this building, or through dedicated projects such as Ships in the Sky.