It has been confirmed that that plans have been put into place to build two  state of the art hospital buildings. They are said to "transform hospital care" in Leeds as an estimated £450m expansion has been revealed. Exciting plans!!
The NHS Trust in Leeds will present a pre-application plan to the Leeds City Council, in order to build a new "World-class" children's hospital site right opposite the Millennium Square. Another proposal of an adult facility with a theatre suite focusing on day cases only has been announced to join the Leeds General Infirmary (LGI) Jubilee Wing, in the city centre. The new children's hospital has been planned to be built next to the LGI's Brotherton Wing and will bring the staff from both hospitals together for the first time with purpose-built facilities for young people. Chief Executive at the trust, Julian Hartley, has said:
"This is a real once-in-a-generation opportunity for us to transform hospital care in Leeds. We believe that this is one of the largest hospital investments in the region and will deliver world-class adult and children's health services for people in Leeds, Yorkshire and across the North."
The pre-application will be discussed by councillors next week with a formal application being submitted to the council in December.
This is all a part of the new Innovation District vision for the city centre that aims to boost links between the hospital, universities and the council. This is to plan to put Leeds at the "forefront of research, learning and health innovation" in the UK. Below is an impression of what the building is set out to look like: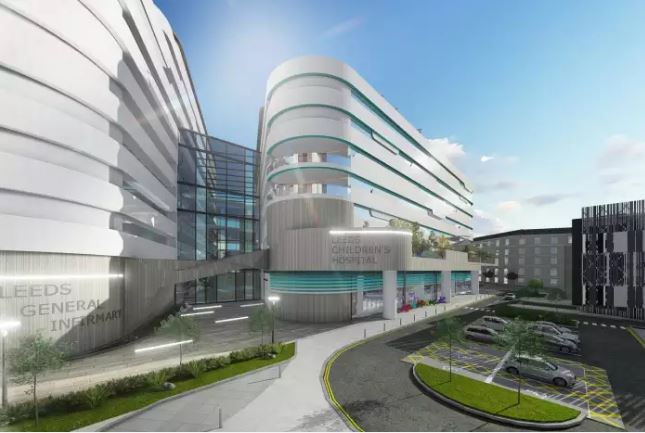 What do you think about the plans to build the children's hospital in Leeds?
Let us know!
Source: Yorkshire Evening Post
Photo Source: Yorkshire Evening Post
Yorkshire gifts