Five outstanding members of the community have been recognised for their hard work by a local house building company to help celebrate their own success.
Barratt Developments Yorkshire East and their sister company, David Wilson Homes have retained their five star status in house building for the eleventh year running in the 2019 Home Builders Federation Customer Satisfaction Survey and are recognised as being one of the most recommended house builders in the country.
In return they have recognised five local stars and acknowledged the invaluable work they do within their communities. Each of them are actively involved in supporting a charity or organisation that was nominated for Barratt Development's Community Fund scheme. This scheme sees a different charity or organisation receive up to £1,000 from the housebuilder each month. During 2019, Barratt Developments Yorkshire East supported 12 charities, donating £12,000 to support organisations across the region and the initiative has continued this year, providing much-needed support to local charities amidst the COVID-19 pandemic.
Representatives from Bereaved Children Support York, Wellspring Therapy and Training, HER Breast Friends, Wigginton Grasshoppers FC and Dove House Hospice each put forward a deserving nominee, to have a star named after them and receive well-deserved recognition for their hard work.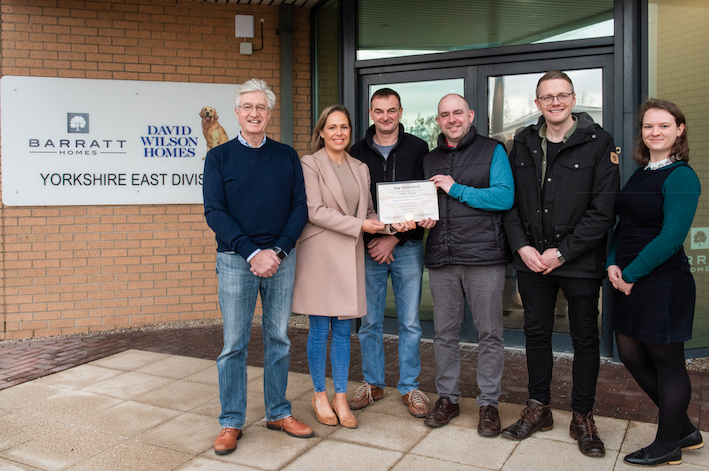 Amongst the winners is Jo Cole, the founder and Chair of Trustees for Bereaved Children Support York. Jo provides additional work for the charity to ensure that bereaved children and families are supported in the York area.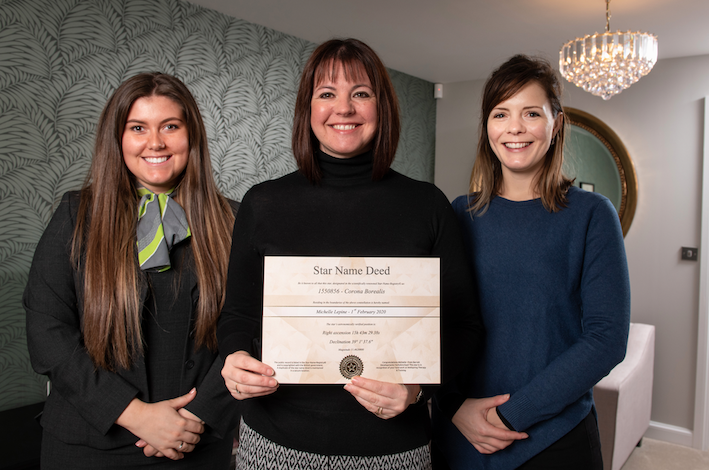 Another deserving winner is Michelle Lepine, a volunteer trustee at Harrogate-based Wellspring Therapy and Training, which provides both short and long-term counselling to those in need in the community.
Emily Fullarton, Executive Director of Wellspring Therapy and Training, stated:
"It's an honour just being able to nominate Michelle as an outstanding member of the community. She deserves it, as a mum, teacher and trainee vicar, we couldn't be more grateful to her for her commitment, passion and drive for our work."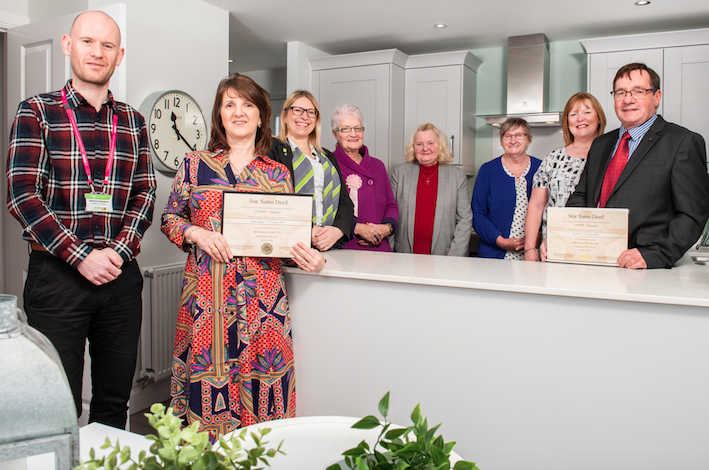 An award was also dedicated Jan Jones, Founder of HER Breast Friends, a Hull-based charity offering support and services to women at each stage of their breast cancer journey. Jan sadly lost her battle with breast cancer in May 2018 but her legacy continues to live on through the fantastic work that HER Breast Friends do in the community.
Daniel Smith, Managing Director of Barratt Developments Yorkshire East commented:
"We are thrilled to be recognising five local stars who have dedicated their time and effort to helping the wonderful causes that have benefited from our Community Fund. They are each an inspiration and should be incredibly proud of the work they do. There are a number of charities and organisations that make a huge difference to the people of East Yorkshire and it's important to us that we give back to those communities."