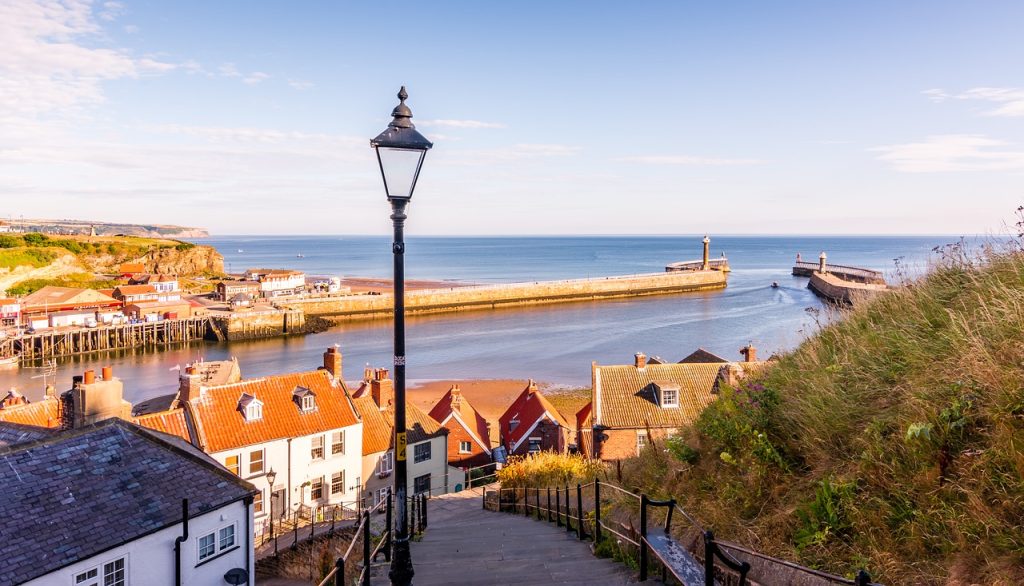 Whitby is a stunning Seaside port town and famous tourist destination in North Yorkshire. It is settled on the east coast of the river Esk with deep maritime, mineral and tourist heritage. Home to the famed Whitby Abbey where the earliest English poet lived and is also where captain cook learned seamanship.
---
History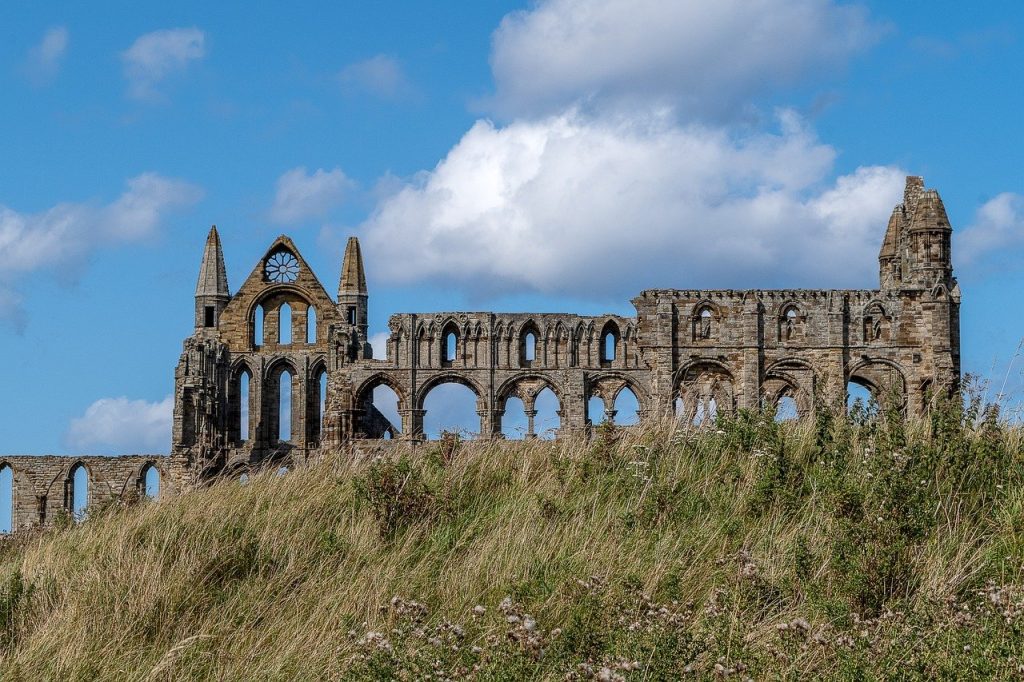 The earliest records of permanent settlement in the area is in 656 when the Christian king of Northumbria founded the first monastery there. This monastery was destroyed by Viking raiders in 867 and another monastery was only built after 1078, when the area gained its current name Whitby meaning white settlement from the old Norse language. In 1540 the town only had between 20 and 30 houses and a population of 200. These people tried to obtain self governance after the dissolution of the monasteries.
---
The Alum Trade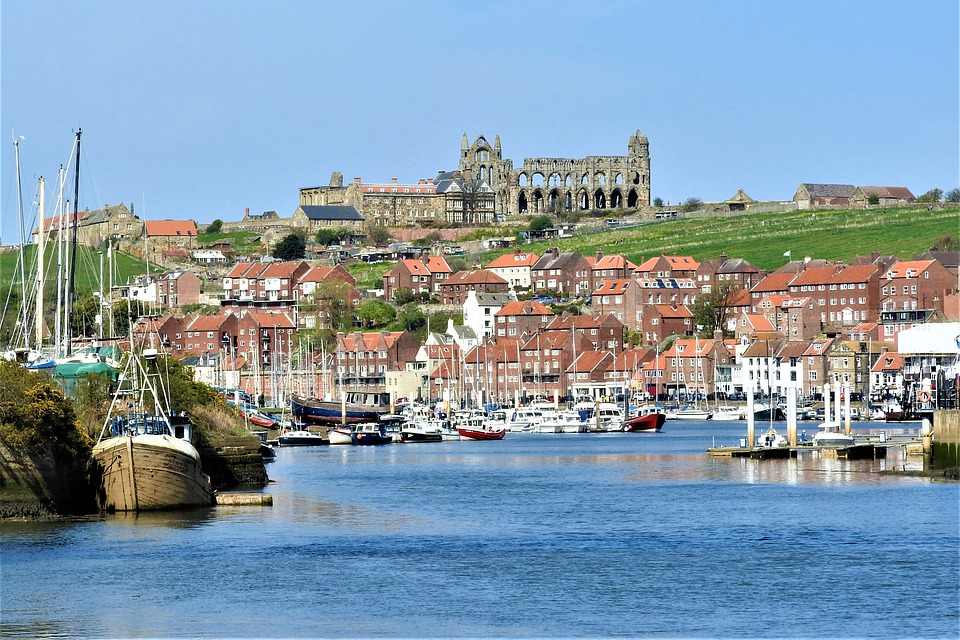 At the end of the 16th century Thomas Chaloner visited an alum works in the papal states. Here he observed a rock being processed and noticed it was similar to that under his estate in North Yorkshire. Alum has a variety of uses from deodorant to industrial applications. Thomas developed an alum industry in Yorkshire near Sandsend Ness and once the industry was established alum imports were banned and England became self-sufficient with its use of alum, specifically in curing leather, medicinal uses and fixing dyed cloth. Whitby grew as a port as a result of the alum trade and by importing coal to process.
---
Seafaring Heritage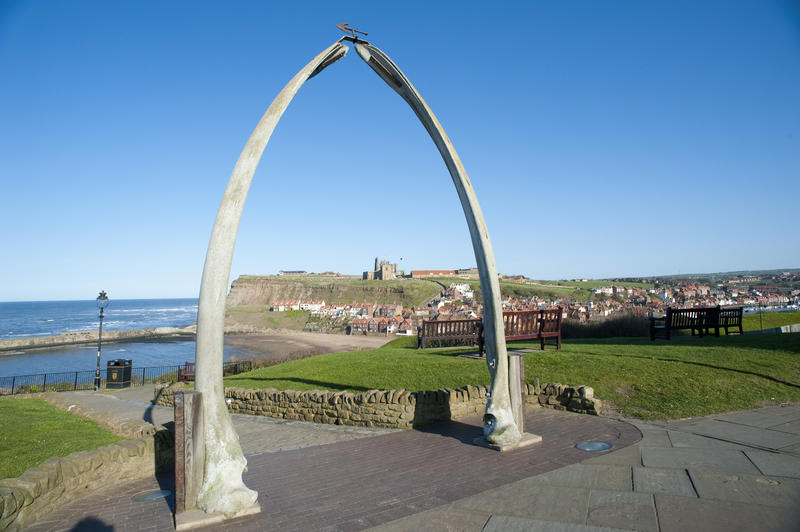 Whitby's size expanded and its wealth grew. With this it extended its activities to include shipbuilding, using the local oak and timber. Whitby became the third largest shipbuilder in England, after London and Newcastle. Making it the largest shipbuilder in Yorkshire. In 1753 the first whaling ship set sail to Greenland and by 1795 Whitby had become a major whaling port. With the most successful year being 1814 when eight ships caught 172 whales. Every part of the whale was used from the bones to the oil. This heritage lives on today with large whale bones being a prominent statue in the town known as the Whitby whale bone arch. As the industrial revolution progressed it led to a reduction in demand for whaling and as the market fell previous companies changed and swapped to coal. However, Whitby was also known for its famous explorer James Cook who in his youth learned his trade on the shipping routes in and around the port. His famous ship the HMS Endeavour which Cook captained on his voyage to Australia where he circumnavigated New Zealand and the east coast of Australia was built in Whitby.
---
Tourism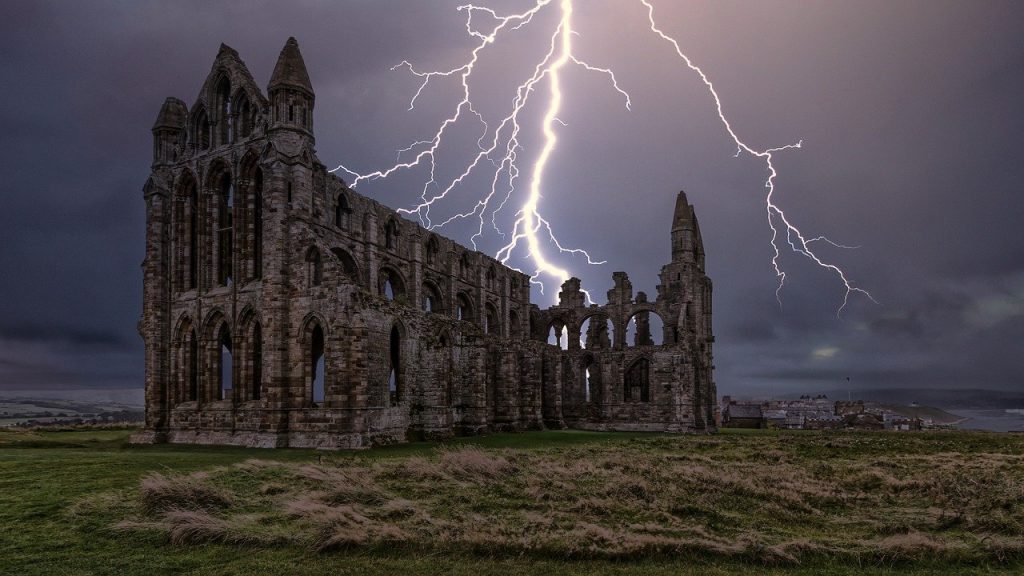 In Georgian times Whitby started to develop into a spa town, when three Chalybeate springs were in demand for their medicinal and tonic qualities. Visitors were attracted to the town leading to an influx of tourists and the subsequent building of hotels and other lodging buildings. Its status as a tourist destination was secured when Whitby established the Whitby to Pickering railway which enhanced the possibilities of travel linking the area to York. Tourism was also driven by the fact the town is nestled on a coastal stretch known as the dinosaur coast or the fossil coast. It stretches a total of 35 miles with Whitby itself showcasing dinosaur footprints on the beach and a rocky strata that contains fossils. The same area also contains Jet, an organic remains fossil that became the high of Jewellery even worn by Queens. Whitby is also known for its snake stones craft, old ammonite fossils that are culturally carved with snake heads to reference an old folk tale where the abbess St Hilda had to remove snakes from the area and cast a spell turning them to stone and throwing them from the cliff tops. Capitalising on modern tourism Whitby hosts festivals and events such as the famous Whitby goth weekend. Since 1993 Whitby goth weekend has been a bi annual event. Not to mention Whitby's literary heritage including Charles Dickens and part of Bram Stoker's Dracula featuring Whitby.
---
Celebrate Whitby with some of our great range of T-Shirts!