We all know Yorkshire is nice, but what makes this Northern gem such a great place to live? Read on to find out our top ten reasons.
1) There's evidence
In a recent annual quality of life study by the Office for National Statistics (ONS), some of the highest levels of happiness and satisfaction across the UK were reported in the North Yorkshire district of Craven, which includes Skipton and the edges of the Forest of Bowland. The study took into account factors including residents' life expectancy, wellbeing, earnings and employment. The stats don't lie!
2) Food, glorious food
We all know Yorkshire is home to the hero of the Sunday Roast – the Yorkshire Pudding – but they've also got some cracking cheese, Gromit…Wensleydale! Not only can we enjoy these legendary culinary delights, the county has an abundance of cafes, Michelin-Star restaurants (if you're feeling fancy) and annual food festivals to boot. A real foodie paradise, you could say.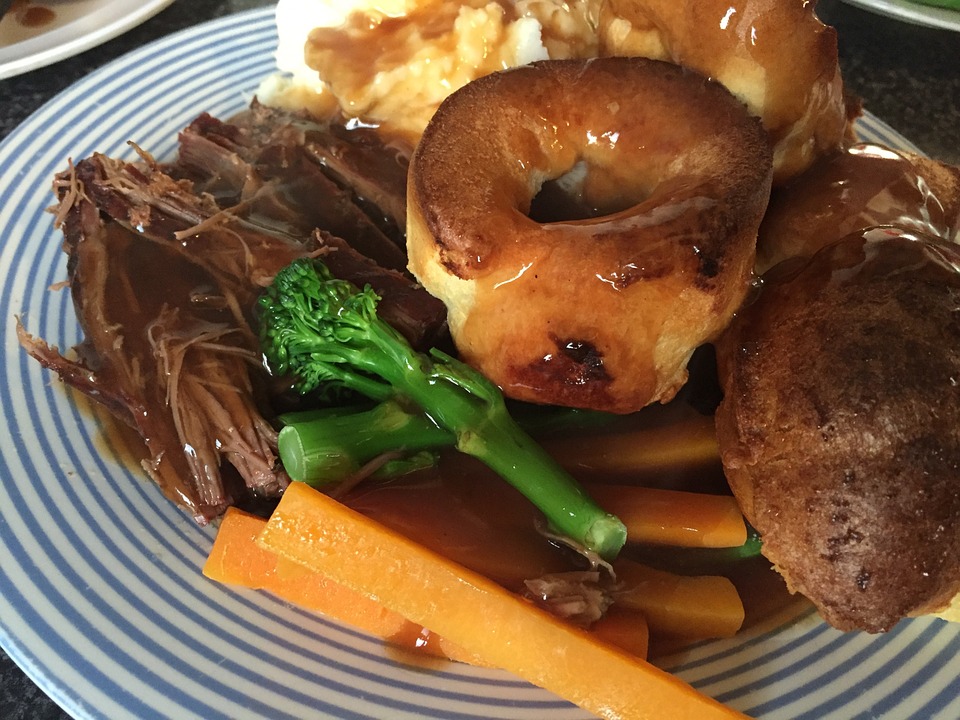 3) Steeped in history
If history and culture is your thing, then Yorkshire is the place. Monumental castles, medieval abbeys, historical architecture and churches scatter the landscape, some dating as far back to the times of the Romans and the Vikings. You'll be spoilt for choice with famous museums such as Whitby Abbey, Jorvick Viking Centre or historical sites such as Saltaire Village and Fountains Abbey.  
4) The landscape
Budding photographers, Sunday strollers or hard-core hikers, there's a piece of the Yorkshire landscape for everyone to enjoy. Offering one of the most popular National Parks in the United Kingdom, the Yorkshire Dales covers an area of 1,800 square kilometres and is breathtakingly beautiful. Adventure amongst its rural moors, hills, waterfalls, cliffs and valleys, and you'll be awarded with picture-perfect views at every turn. Yorkshire isn't called God's Own County for nothing, you know.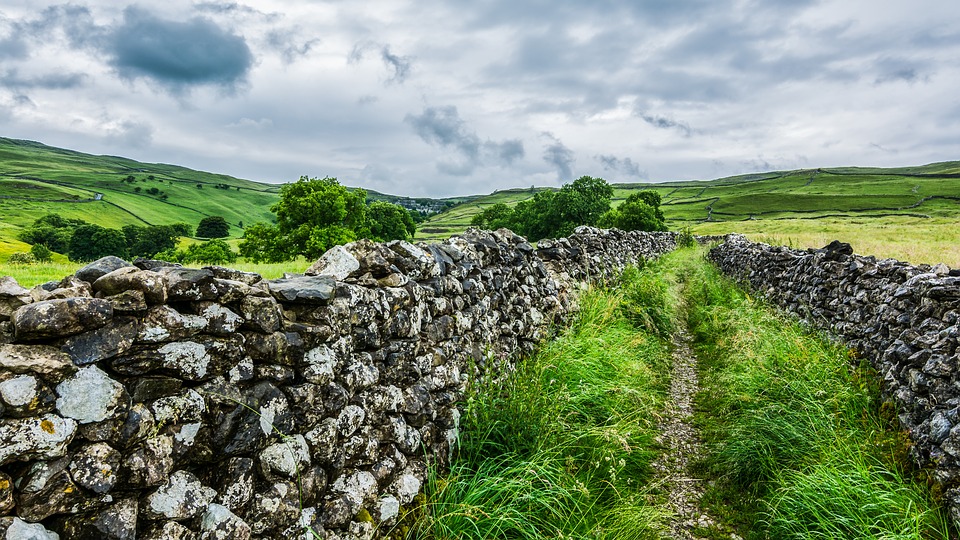 5) The people
The Artic Monkeys, Jarvis Cocker, Patrick Stewart, Brian Blessed and even Harry Potter's Neville Longbottom all hail from Yorkshire. But not only does Yorkshire have talent, the county is home to some of the friendliest people you could meet. Warm, down-to-earth and proud are some of the personality traits you might find people associating with Yorkshire folk. Who wouldn't want neighbours up North?
 6) The accent 
It's fair to say the 'Broad Yorkshire' accent and dialect is one of the most loved across the country. Including phrases such as "there's nowt like a proper brew" (when drinking a cup of famous Yorkshire Tea), "eeh by gum", "be reyt" and "bobby dazzler", Yorkshire is renowned for an array of popular sayings for locals and visitors to enjoy in their everyday chatter.


7) Value for money
People looking to relocate, particularly from pricey locations in Southern England, can enjoy more bang for their buck in Yorkshire property and the cost of living in general. This value for money, coupled with the outstanding countryside and bustling communities, make Yorkshire a popular place for newbie home buyers and large families alike.
8) The cities
If the countryside way of life isn't for you, have no fear. Lonely Planet recently has ranked Leeds in fifth place on their list of '10 Best Places to Visit  in Europe 2017', and it's easy to see why. This cosmopolitan city has a thriving, buzzing nightlife and with a dynamic cultural scene that boasts attractions to suit every taste. Not only this, Yorkshire is also home to historically-rich York, Sheffield, Hull and Bradford, so it's easy to get your city-life fix with an array of job opportunities and fun activities for all.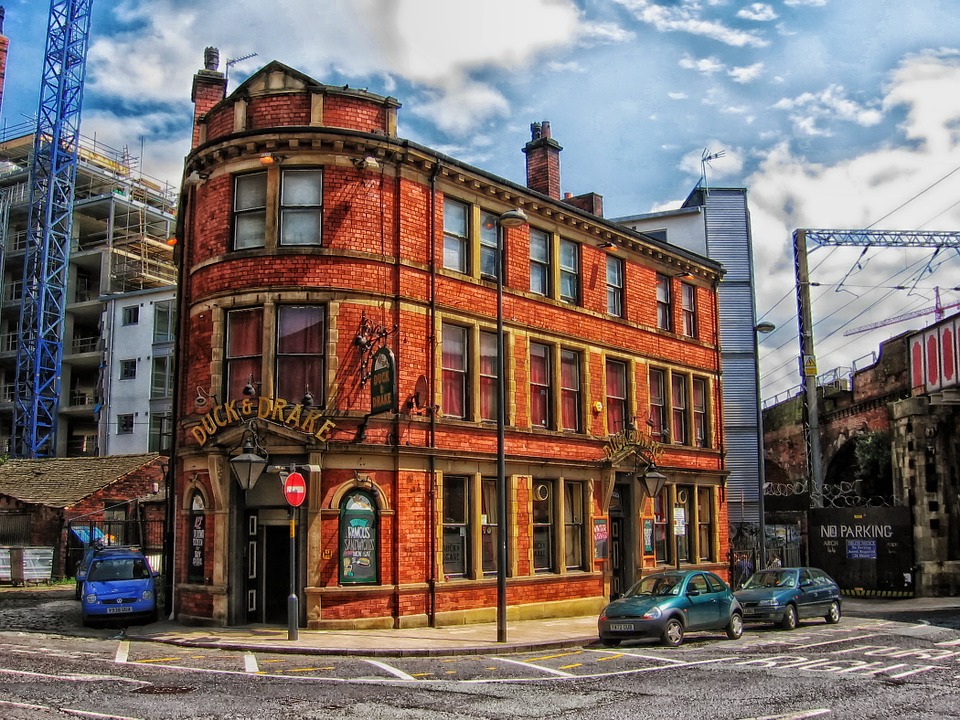 9) Pubs, breweries & vineyards
From cosy countryside pubs nestled between farmlands to state-of-the-art microbreweries offering guided tours – there's never a dull place to enjoy your tipple of choice in Yorkshire. The rise of award-winning craft beer and traditional ale makers such as the Ilkley Brewery and Black Sheep Brewery have firmly secured Yorkshire as a leader in the country's top quality booze scene. There is even a great vineyard making homegrown wines in beautiful South Cave East Yorkshire!

10) The coast
Now, the sea may be below freezing and donning your swimsuit might have to be saved for Britain's one hot day a year, but the Yorkshire coasts are arguably the most stunning. With rugged cliffs, sleepy fishing villages and sweeping beaches of white sand, it's no wonder why families flock to the shores every year to blow away the cobwebs and gobble some of Yorkshire's finest fish 'n' chips.