Yorkshire is home to some fine food which have its origins in the county. Here are 5 great delicacies which are enough to make your mouth water! Yum Yum!
1. Parkin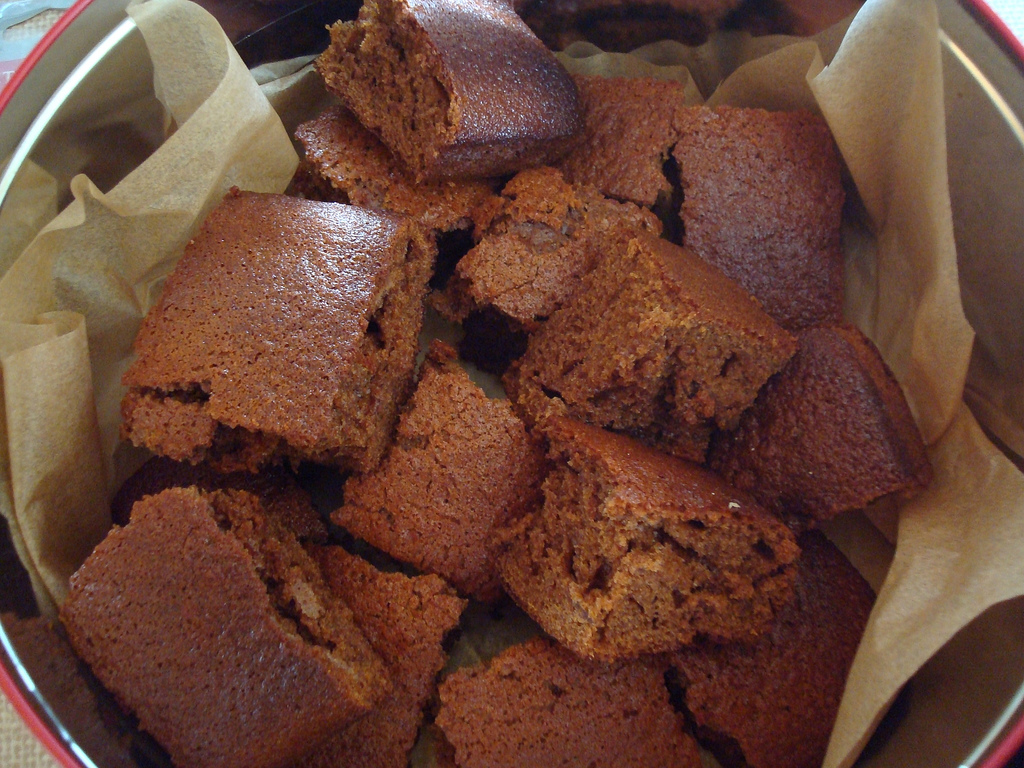 The origin of this classic local sweet treat derives from the time of the Industrial Revolution and is traditionally eaten on Bonfire Night. Originally from the West Riding, it is made with flour, oatmeal, butter, black treacle and ginger. There are other variations of parkin, such as in East Yorkshire, where it has a more biscuit-like texture and another from Lancashire, which isn't worth talking about.. Best served with a cup of Yorkshire Tea in front of a roaring fire!
2. Wensleydale Cheese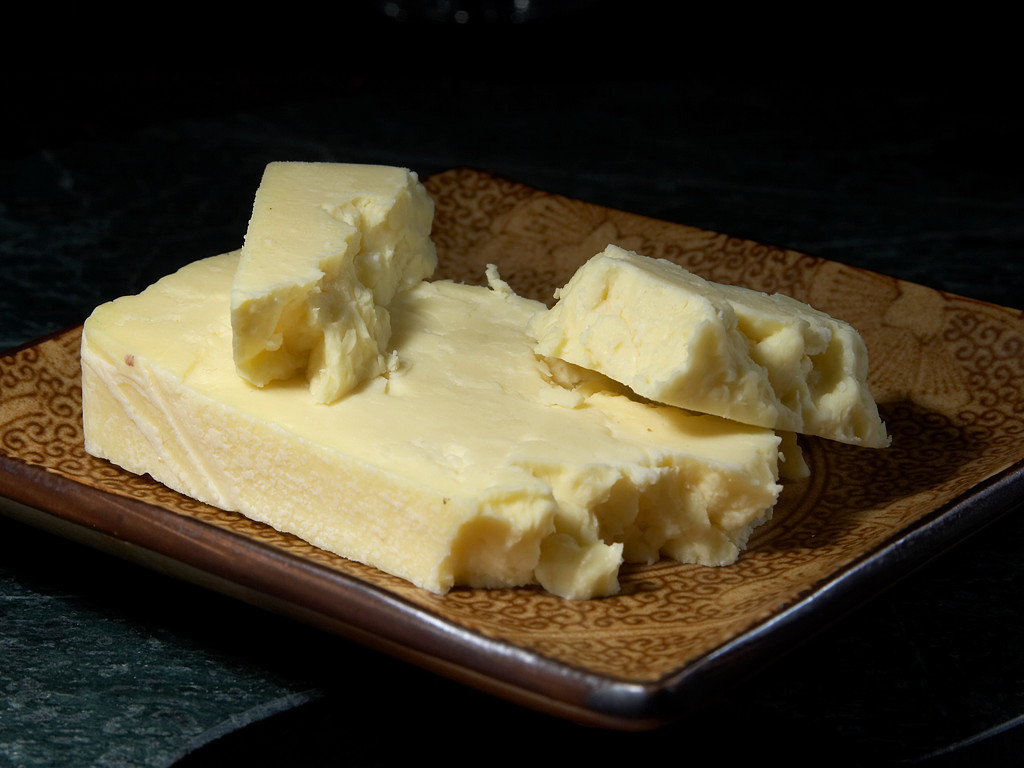 First made among the rolling hills of the Dales in the 12th Century by local monks this delightful delicacy and the art of cheese making have been perfected for many centuries. It was first commercially made in 1897 and is still produced today using traditional methods at its creamery in Hawes. The crumbly nature and flavour of Wensleydale Cheese makes it a very versatile food and can be mixed with various fruits, such as apple and cranberry. During the festive season Wensleydale cheese can be enjoyed with a slice of Christmas cake and a glass of mulled wine. In the 1990s sales of Wensleydale cheese plummeted, which threatened to put it out of production, until a certain animated character called Wallace and his pet dog, Gromit saved the day!
3. Pontefract Cakes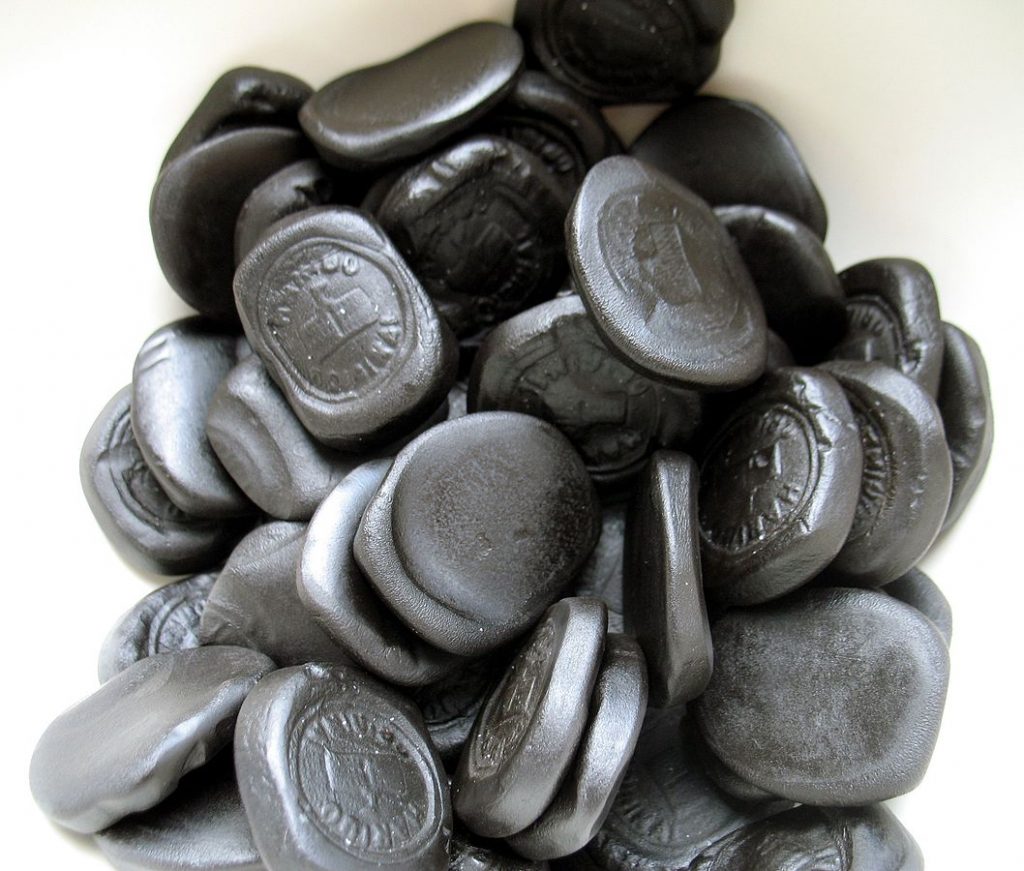 Pontefract was the only town in Yorkshire able to grow liquorice in its surrounding fields and make it into its very own sweets. A traditional Pontefract cake is 2 cm in diameter and 4 mm thick. They are also traditionally stamped with a picture of its famous castle and a raven. In 1872 the first secret vote took place in the town and the ballot box was famously sealed with a Pontefract cake.

4. Rhubarb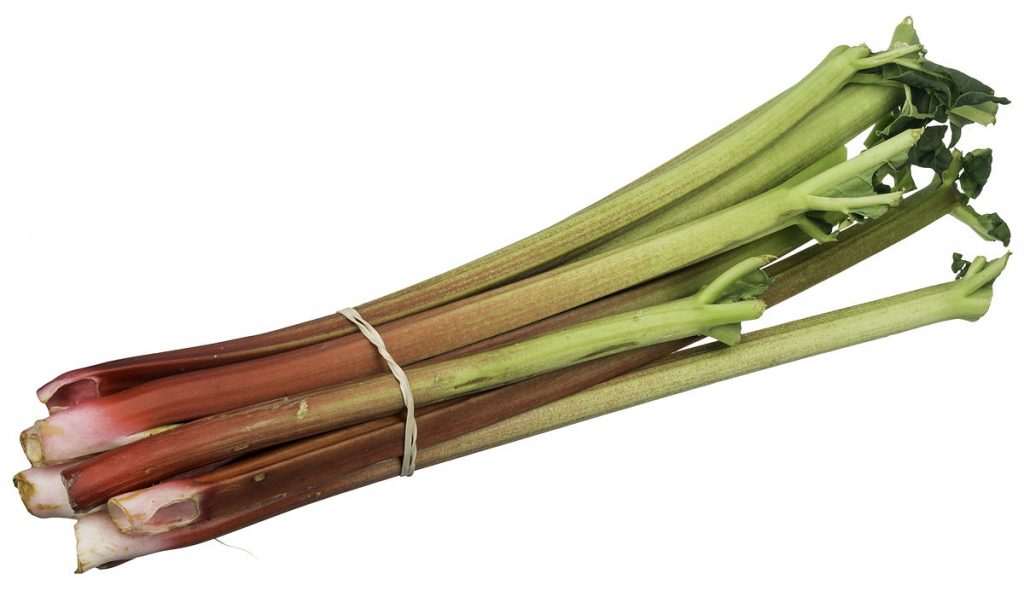 Rhubarb is a mysterious plant, which has made its home between Wakefield, Rothwell and Morley, known as 'the rhubarb triangle.' Over the years it has provided Yorkshire folk with many a nice pudding Stewed together, mixed with sugar and covered with pastry, rhubarb pie and all its other variations is a classic Yorkshire dessert. On cold days add some warm custard to make it extra special! Yorkshire forced rhubarb is grown in the dark to help create its unique taste.
5.

And finally… Good Old' Yorkshire Pudding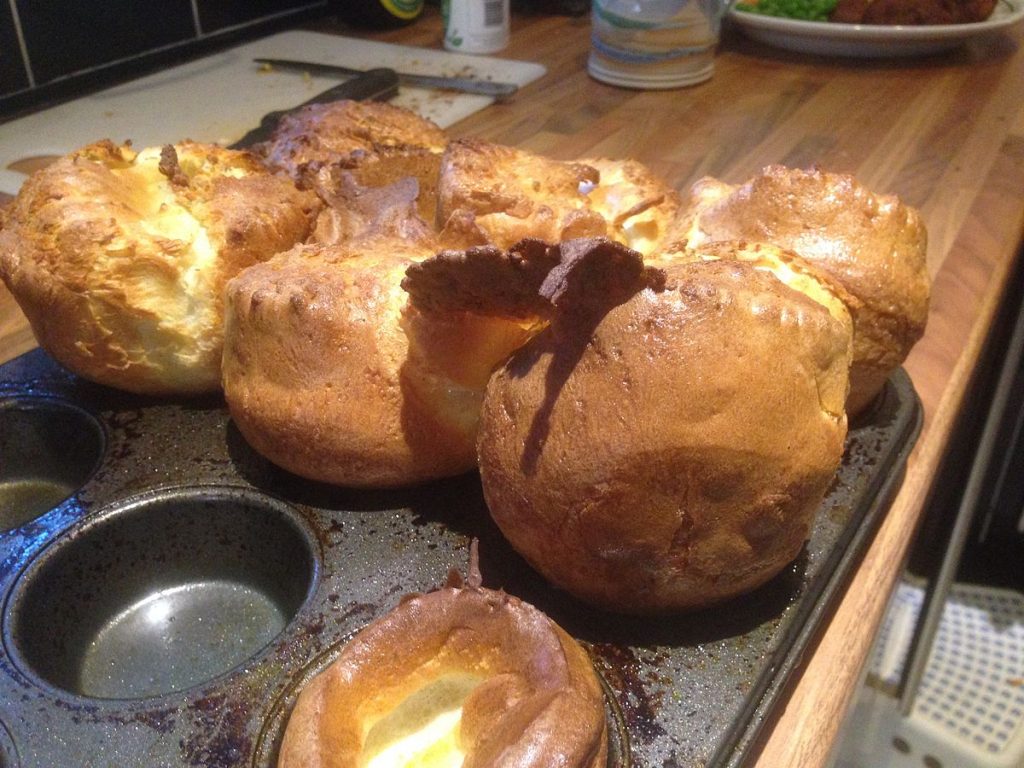 Well where do we begin? First recorded in a recipe book dating from 1737 this classic Sunday Lunch staple has become the most synonymous with our great county. Made with a batter consisting of eggs, flour, milk and beef dripping it has also become one of the most versatile food creations known to man. Traditionally a giant Yorkshire pudding can hold anything, meat, gravy, veg, sausages, treacle to name but a few. More recently mini- Yorkshires have become more popular as an accompaniment to the classic Sunday roast. It took until 1995 for the first commercially available frozen Yorkshire pudding to be available in supermarkets and in 2010 was voted the most popular thing to come out of Yorkshire.