They were once magnificent residencies built in an age of British wealth and prosperity, but for varying reasons were abandoned and destroyed, permanently erased from the Yorkshire landscape.
1. Howley Hall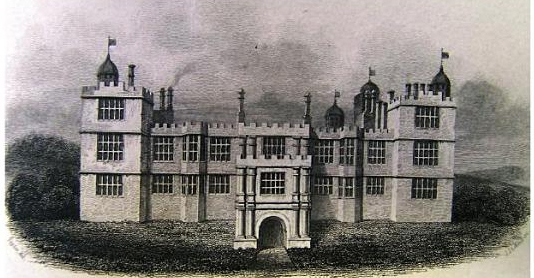 This once magnificent house, located between Morley and Batley in West Yorkshire, was once one of the area's most elegant stately homes. Boasting panoramic views of Kirklees and The Calder Valley, it was built between 1585 and 1590 by Sir Robert Savile. It was designed with four towers, a courtyard and a grand entrance. During the Civil War there was even a siege here for three days until the then occupant, Sir John Savile, surrendered to Royalist forces. The home was further fortified and maintained well until 1671, when John's son, Lord James Savile died and left no male heir. Howley Hall than passed to his sister, Frances, but she had by now married Francis Brudenell, the younger brother of Lord Cardigan. She did not live there and rarely visited, leaving the house to endure a sad decline. Instead of restoring it the house was sadly blown apart by Cardigan's forces sometime in the 1720s. Amazingly some of shell of the house remained intact, but piece by piece parts of the building were taken away to be used on other building projects, such as the nearby Howley Hall Golf Course. Nowadays only a few fragments remain of stone arches which were once part of this Tudor residence and are accessible by foot from Morley and Batley.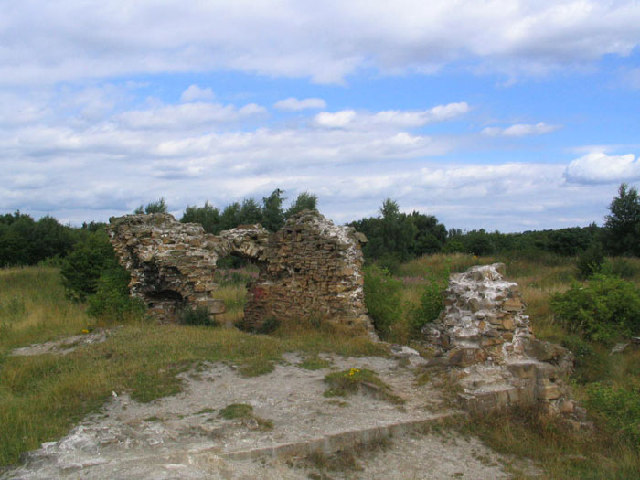 2. Warter Priory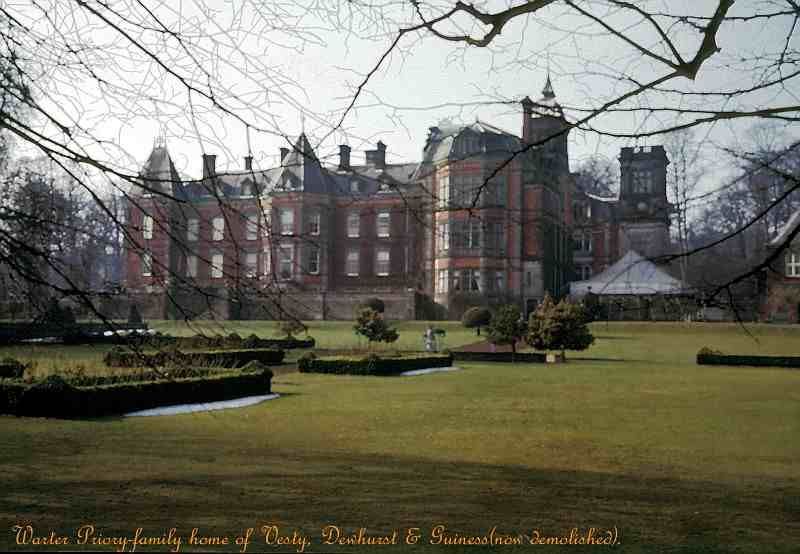 The sad demise of Warter Priory in the heart of the Yorkshire Wolds is still lamented by locals. Once a beautifully maintained stately home, known for its amazing gardens were surprisingly demolished. Built in the early 18th Century it was known as Warter Hall and by most standards quite a modest affair. Several expansions through the late Victorian and Edwardian periods put the re-named Warter Priory to a whole new level of elegance by the owner, Hull shipping magnate, Charles Wilson, also known as Lord Nunburnholme. At the height of its prominence it boasted over 100 rooms, 30 of which were bedrooms. When Lord Nunburnholme died in 1907, Warter Priory was bought by George Ellis Vestey, who extended the gardens and retained many of the staff to run a now expansive estate. Then in 1968, Ellis died and the Priory was bought by The 4th Marquis of Normanby who did not wish to live there, as his residence was at Mulgrave Castle. His plan was to find a tenant to live there instead, but when one could not be found the hall and gardens met the bulldozer in 1972.
3. Rounton Grange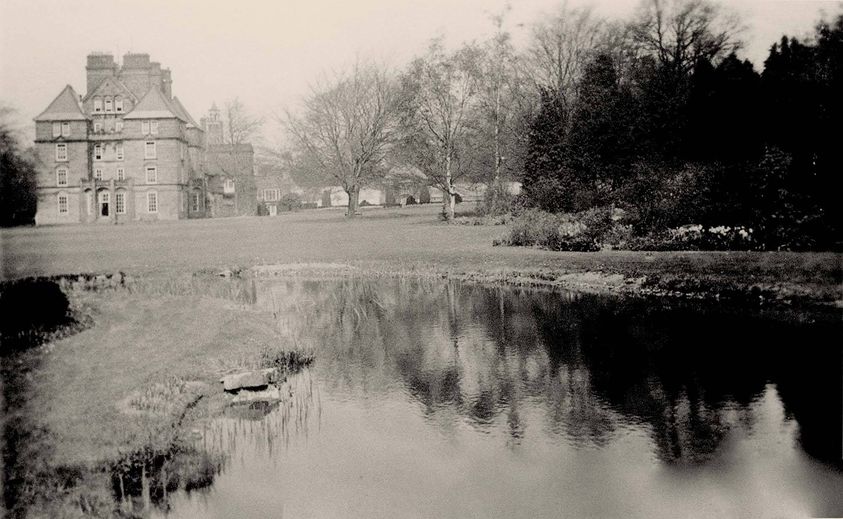 Rounton Grange was the symbol of Victorian new money and empire owned by a man from the new industrial town of Middlesbrough, Sir Isaac Lowthian Bell. Situated near Northallerton, this country mansion was built using wealth accumulated from his iron and steel company whose materials were used to build bridges and railways right across the empire. The estate was bought by Sir Isaac in 1870 and was initially designed by Phillip Webb. It included a model village, known as East Rounton, which included a school, village hall and houses for the workers on the estate.  When Bell died in 1904 further work was carried out by Webb's protégé George Jack, which added a common room and other features to enhance its elegance. Bell's descendants however had overreached themselve. The cost of running and maintaining the estate became unmanageable. This led to the Bell family moving to nearby Mount Grace Priory in the 1920s and abandoning their luxurious former home. During the World Wars, Rounton Grange was requisitioned and used to house Italian prisoners of war. When Hugh Bell died in 1934 and his son, Maurice in 1944 the death duties incurred on the estate lead them try and sell Rounton, first to the National Trust and then to the open market. No buyer was found and Rounton Grange with all its imperial glory was turned to rubble in 1954. The model villages of East and West Rounton still exist today, along with an old kitchen courtyard floor and numerous photographs taken by one member of the family, Gertrude Bell in its heyday.
4. Crow Nest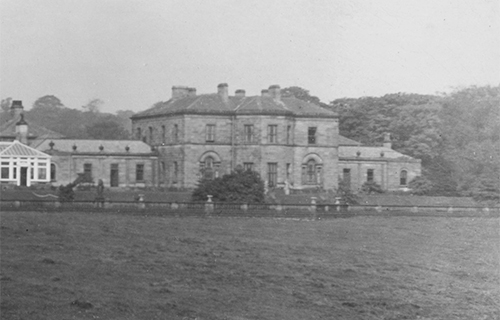 This historic mansion in Lightcliffe, between Brighouse and Halifax was once a major residence in this part of West Yorkshire. The site dates back to 1592 when it was a farm. The mansion was built in 1775 by The Walker family, using timber shipped in from the Baltic. It remained in the same family for generations and one of the descendants, Ann Walker was the partner of Anne Lister from the neighbouring Shibden Hall estate, as dramatised in the TV series, ;Gentleman Jack.; In the 1840s Walker was put in an asylum upon the death of her partner and the property was rented out to another famous local resident, Sir Titus Salt, who eventually bought the property outright in 1867. This was in the heyday of the model village of Saltaire and his woollen mill in North Bradford. Salt's sheep, llamas and alpacas were often seen grazing on the expansive parkland at Crow's Nest. He also built a boating lake and island which still exist today. The residence was also the scene of mass celebrations for the industrialist's 50th and 70th birthday parties which were attended by his workers, who took the train from Saltaire to Lightcliffe. Salt's death in 1876 marked the beginning of the end for Crow Nest, as the estate passed through several owners, who mined the grounds for the stone which lay beneath, turning it into a quarry. Like Rounton Grange, it housed Italian prisoners of war, but by this time the price of the property had decreased in value due to wrangling over sulphur emissions caused by the quarrying. Crow Nest was demolished in the mid-1950s and is nowadays a golf course of the same name. Golfers looking for lost balls in the rough may come across the remains of the grand old mansion still in the ground if they look carefully enough!
5. Gatherley Castle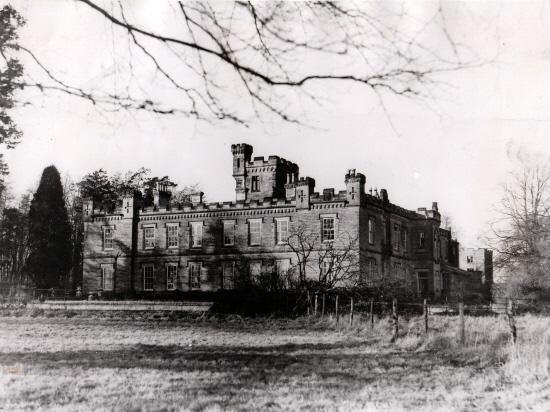 Many years ago, instead of Scotch Corner and a service station greeting weary travellers at the northern point of Yorkshire, there was Gatherley Castle. In stately home terms it was quite modern as it was built between 1830-40, although little is known about who designed and built it. Its first resident was Henry de Burgh Lawson. Little is known of him either except he was a naval architect and inventor of improvements to ironclad ships.' This must have made him wealthy enough to live in this fine residence at Middleton Tyas, just north of Catterick. In 1900 Gatherley was bought by the daughter of iron magnate, William Barningham. When she died in 1915 the great house stood empty and abandoned.
The house was like many at this time requisitioned by the military to house Italian and German prisoners of war. In 1963 the land was bought by Edgar Lawson and the castle destroyed to make way for the building of the A1. Only the North and South entrance lodges remained in woodland at the side of the motorway approaching Scotch Corner, but these were destroyed in 2016 when this section of the road was widened.
Buy your Yorkshire T-Shirts here!