Ernie Wise was a famous Yorkshire comedian, who formed one half of the best known double acts to ever grace British television. Along with his on-stage partner, Eric Morecambe he became a national institution with the Morecambe and Wise show, which ran from 1968 to 1983. Throughout this period their Christmas specials became essential peak time viewing and as much part of the festive season as crackers and roast turkey.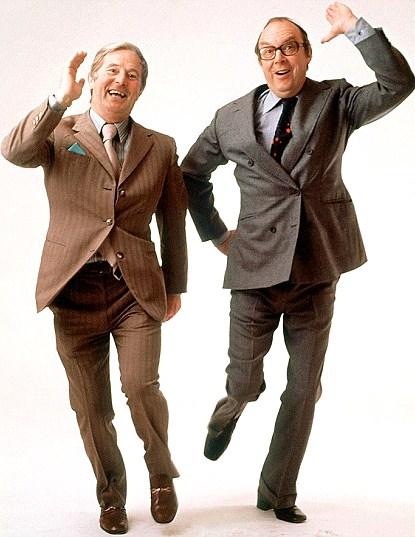 Early Life & Career
Ernest Wiseman was born on 27th November 1925 in Bramley, Leeds. He attended Thorpe Infant & Junior school and East Ardsley boy's school. Wise entered the world of show business along with his father, himself a semi-professional singer in local working men's clubs and music halls. Their act was called "Bert Carson and his Little Wonder." One of his first appearances on stage was at The New Pavilion Theatre in Morley when he was aged just six years old.
Wise was spotted by talent scout, Bryan Michie and recommended to impresario, Jack Hylton in 1938 and invited to appear on the Band Waggon Radio show. Two years later, aged sixteen, he first became acquainted with another entertainer from the other side of the Pennines, named Eric Bartholemew. He had won a talent competition in Hoylake, with the prize being an audition for one Jack Hylton. Three months later, Bartholemew and Wise were both invited by Hylton to Nottingham to take part in a revue, which is a series of short sketches and songs, often with a satirical slant, called "Youth Takes a Bow."
The two met and instantly got along. Encouraged by Eric's mother, Sadie they formed a comedy double act. After being briefly separated by National Service in World War II, where Wise was conscripted down the mines as a 'Bevin Boy,' they reformed and joined the variety show circuit in the late 1940s. Eric Bartholomew changed his name to the place of his birth, Eric Morecambe, while Ernest Wiseman shortened his to Ernie Wise.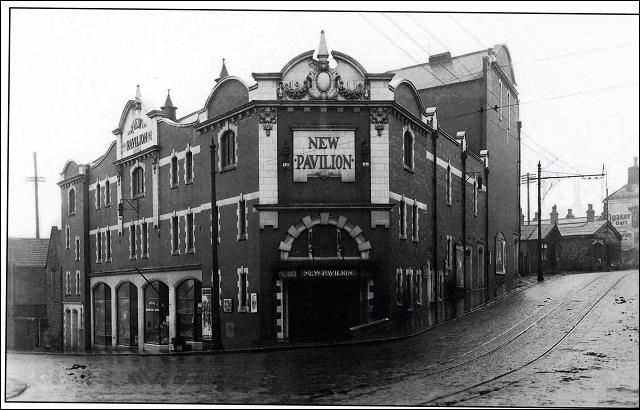 Post-War Music Hall & First TV Appearances
Their act became an instant hit in the music halls of Britain, along with their growing work on radio, leading them to their first offer of a TV show, called "Running Wild," in 1954. Like many music hall stars at the time, where they performed their acts to an appreciative live audience, the pair struggled to adapt to the medium of television. The six-show run received harsh criticism, with one headline reading, "Definition of the week- "TV set, the box which they buried Morecambe and Wise in." It also later came out that around this time Ernie Wise had wanted to end the comedy partnership, but Eric persuaded him to carry on.
In their opinion, the reason for the failure of "Running Wild," was due to the material being written by in-house BBC comedy writers, rather than the duo themselves. It was a mistake that the pair vowed never to make again.
Throughout the 1950s the pair returned to the variety circuit, where they struggled to top the bill. They appeared on Winifred Atwell's television show on the newly formed ITV and then a programme called, "Double Six," to some acclaim.
In 1961 the pair bit the TV bullet once again when they hosted another show on ITV called, "Two of a Kind." This show took the form and humour of the Morecambe and Wise show that we would all become familiar and after initial difficulties, once again regarding the writers for the show, "Two of a Kind," gathered momentum throughout the 1960s. Some of the running jokes in the Morecambe & Wise show started off on this show, such as "Get out of that," "I'll smash your face in," and "Tea Ern." Part of the show also entailed them inviting special guests onto the show to "insult," them, a feature which would become prominent later on in their careers "Two of a Kind ran until 1968 when contract negotiations hit a sticking point over money.
The Morecambe & Wise Show
The duo eventually went back to the BBC, who offered them the chance to perform in colour, on a healthier contract and with a new programme called "The Morecambe & Wise" show.
The move to the BBC almost did not take place. In November 1968 Eric Morecambe suffered a heart attack. During his recovery the BBC approached comedy writer Eric Braben, who had successfully written for fellow ex-variety comedian, Ken Dodd.
His influence and skill as a comedy writer made him the unofficial third person, in the comedy team. He also successfully re-defined Ernie Wise's character, from being the "straight man" of the two into by the end playing the role of the "pretentious and self-satisfied idiot." One running joke was when they said in a close up shot, "I appeared in an Ernie Wise play and look what happened to me," before panning out to them doing a mundane job, such as bus conducting or sweeping the road.
In the early Seventies ratings for the show were growing fast and the Christmas specials becoming legendary. One such early edition in 1971 featured legendary composer, Andre' Previn, who had the unenviable task of leading his orchestra along with a comically inept Eric Morecambe on the piano. Ernie Wise also kept getting his name wrong, constantly referring to him as "Mr Preview."
By 1976, 27 million people watched the duo dance with Angela Rippon in one of the most iconic TV moments of the decade. During the 1970s it was a high acclaim to be invited onto the show, even if they had to endure the hosts mis-pronouciations of their name or even forgetting the reason why they were famous!
The duo were most famous for their song and dance routines, with their signature tune and skip dance to "Bring me Sunshine." This song was written in the mid-sixties by Arthur Kent, with vocals from Sylvia Dee. Morecambe and Wise, however made it their own and in 1976 they were both knighted by the Queen for services to comedy.
As time wore on and after a move to ITV in 1978 the dance routines were only performed by Wise, because of Morecambe's ongoing heart condition and deteriorating health.
In 1984 Eric Morecambe died of a heart attack, breaking up one of the best loved comedy duos in Britain.
Life After Eric
A grieving Ernie Wise took time out from showbusiness and retired for a while to his holiday home in Florida.
The following year he returned to Britain and made history by making the first ever UK mobile phone call on January 1st 1985, from St Katherine's Dock in East London to Vodafone's headquarters in Newbury. This launched the first mobile network in the UK.
He also made several appearances on television, but would never have his own show again. These included several stints in Countdown's "Dictionary corner," and as a panellist on the revived "What's my line." On Boxing Day 1992 he was the subject of Michael Aspel's red book on "This is your life", and appeared in a 1994 Morecambe & Wise tribute show "Bring me Sunshine," hosted by Ben Elton.
By the mid-nineties, Wise's own health was suffering and he announced his retirement in 1995.. Four years later Ernie Wise died of a heart attack aged 73.
Legacy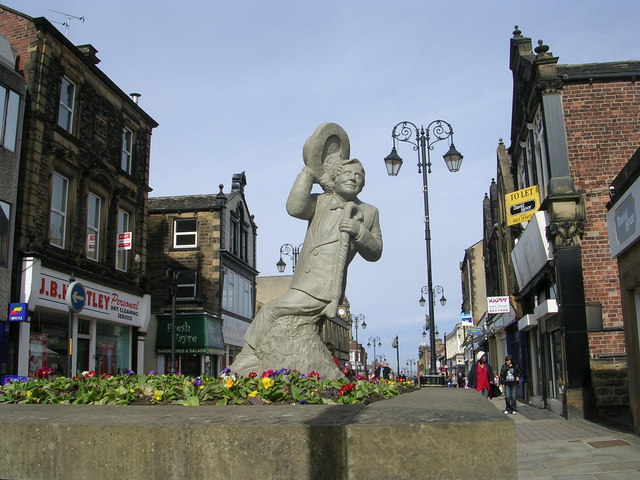 Ernie Wise had a fantastic life in showbiz, making it to the very top of UK television and providing some of the most iconic moments in British small screen history. In 2010 a statue of him was unveiled in Morley, the town in which he had made his first stage appearance as a six year old back in 1932, by his late wife, Doreen. In 2015 the comedy pair appeared on a new set of postage stamps, which included them and other entertainers. After bringing cheer to households up and down the country, Ernie Wise is one the funniest people to come out of Yorkshire.