Us Yorkshire folk have avoided building routes over t' Pennines this long f' good reason! What would we want to do that for?
All jokes aside, as much as I love to poke fun at our fellow inferior neighbours and genuinely avoid going there, it's undeniable there's benefits to be had in doing business wi' those lot.. Plus, we can't keep all this goodness and beautiful scenery to ourselves all the time, we are the most generous & caring of folk after all.
So Boris backs plans to build a high speed rail link to Manchester? AKA HS3.. It's hardly fresh news, however does show an ability to try and appeal to us Northerners.. Taking an existing idea & reviving it won't pull the wool over our eyes but I suppose it's a step in the right direction nonetheless. (If he follows through of course)..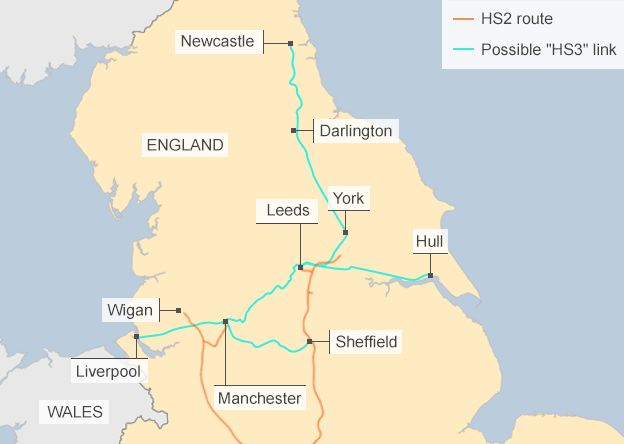 Labour's shadow transport secretary Mr McDonald said the plans are "announced time and time again by the Conservatives
With Boris Johnson's staggering failure to build a bridge across the Thames and an estuary airport I'm not confident he'll be able to deliver better train services between Leeds and Manchester.
"What we really need is Labour's Crossrail for the North, from Liverpool to Hull and up to the North East to unleash the economic potential of the region.
"Just upgrading the rail between Leeds and Manchester – the same distance as the Central Line on the London Underground – won't achieve that."
The details are to be published in the autumn following the review into HS2. You can watch this video for more info:


Header Photo By Andrew Parsons/ i-Images