We wanted to give you a definitive list of the top walks in Yorkshire… but it turns out, there's far too many to list them all! Instead, we decided to pick out some of our favourites to give you some inspiration for your springtime family picnics and walks!
If you are heading out to go exploring this Spring, make sure you prepare! We recommend taking enough water for your whole party, planning your route prior to the trip and making sure you have good walking shoes that can deal with the terrain.
Ingleborough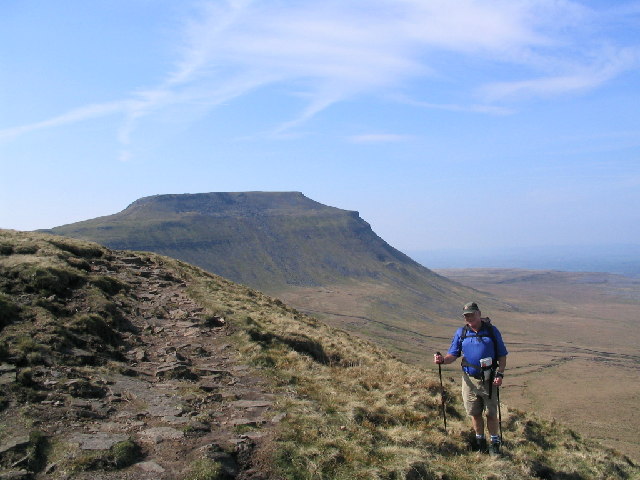 Ingleborough is one of the tallest mountain peaks in Yorkshire, and as such offers some of the best views in the county. Ingleborough offers fantastic panoramic views of Whernside, Pen-y-Ghent and Morecambe Bay. Ingleborough is also one of the 'Yorkshire 3 Peaks' so if youre feeling really adventurous, you should try the 3 peaks challenge!
We would suggest starting this walk from the Village of Clapham, and the route up from here will take you through woodland, Ingleborough Cave and Gaping Gill, so there's lots to see along the way! Take care on the summit though – it's fairly flat and featureless, so make sure to plan your trip in accordance with the weather and make sure you stay safe!
Aysgarth Falls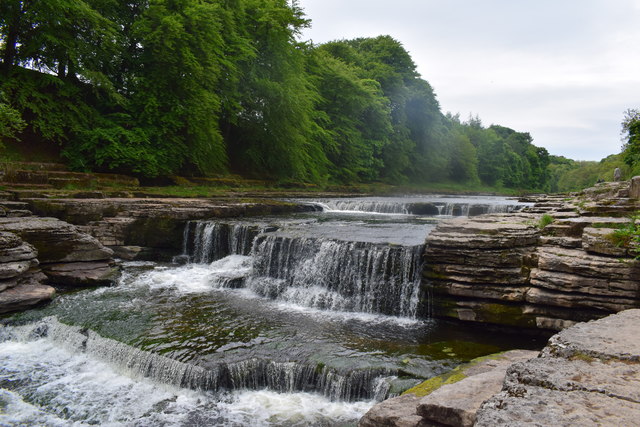 Aysgarth Falls is a series of waterfalls along the Ure river, near the village of Aysgarth. There is a car park there, meaning that this is the ideal location to start a day's hike from. The surrounding woodland offers plenty of room to explore, and the nearby villages (Aysgarth and Carperby) or the nearby Bolton Castle are great spots to grab a bite to eat (or stop and have a picnic!)
Malham Cove


Malham Cove is a giant limestone cliff formation that was carved out from melting glaciers at the end of the last ice age. It is a natural wonder and well-known beauty spot in Yorkshire. The priest and Antiquitary Thomas West, described the cove so: "This beautiful rock is like the age-tinted wall of a prodigious castle; the stone is very white, and from the ledges hang various shrubs and vegetables, which with the tints given it by the bog water gives it a variety that I never before saw so pleasing in a plain rock."
If you want to go see this natural wonder yourself, we would suggest starting in the village of Malham, where there is a car park run and maintained by the Yorkshire Dales National Park. there's a few different paths to choose leading out from this quaint town, but again we would advise caution and proper planning (especially good walking boots!) as the terrain can be challenging.
Ilkley Moor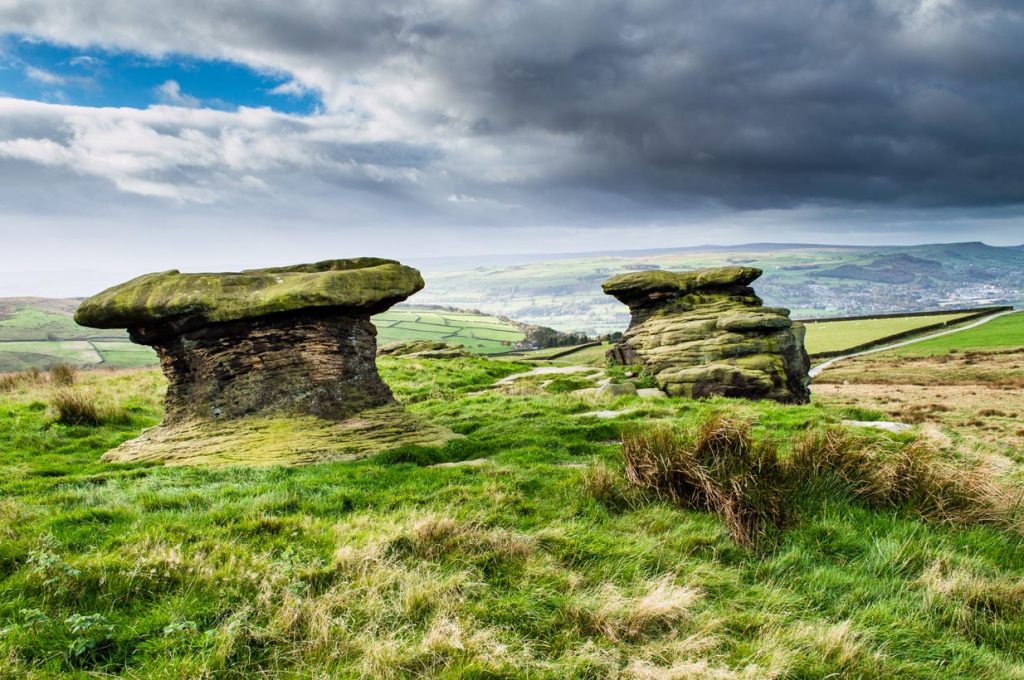 Ilkley Moor is one of the most picturesque places in all of Yorkshire, and provides some of the best walks in the county. There's lots of interesting landmarks to find about the place, including lots of standing stones, old stone carvings and even the site of one of the UK's most famous UFO sightings. There's a car park on Hangingstone road with public facilites, so it's a great place to start from if you want to spend the day exploring!
This car park is also very close to the famous 'Cow and Calf' rocks, also known as the Hangingstones. There's so many local legends about the area, and there's so many interesting stories to discover about the moor. Most of the walks in this area are fairly easygoing, but it can get very muddy at times, so plan accordingly.