Does anyone ever question whether yourself or someone you know is actually from Yorkshire? They don't act like it, they don't seem to speak like they're from Yorkshire. Don't panic, here are 9 ways that you know that someone is from Yorkshire…
1. You Hate the letter T
In Yorkshire, it is hard to know that the letter T actually exists. It's almost like a challenge to say the letter as little as possible, it is also a way to try and catch out them southerners that are just trying to mock our accent! It could also be a way to judge how posh someone is – the more you use it, the posher you are!
I challenge any TRUE Yorkshire man/woman to say some of the following words USING the letter T:
2. Bread Bun? Tea Cake? or Bread Roll?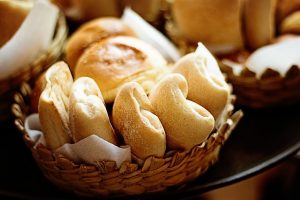 This debate has ended relationships, friendships and has torn families apart. You must engage at your own risk! We all know they mean the same thing and we can all recognize it when we see it however, it does not mean that you aren't increasingly offended when someone calls it something different to you.
3. You're in your Shorts when the weather is nice.
The heading for this 'Way You're from Yorkshire' is a bit cryptic as everyone has their own interpretation of what 'Nice' weather is… but us Yorkshire folk' love to crack out the arms and legs as soon as the temperature raises above 12 Degrees. Anyone else in this kind of weather would have their woolly jumpers and coats on but not when Tha's from Yorkshire!
4. You bring up Yorkshire as often as possible.
One thing that everyone from Yorkshire has is pride. Therefore, Yorkshire and its many many accomplishments are brought up at every single possible opportunity. Did somebody say Tour de Yorkshire?
One example of our beaming pride was in 2017 at the Tour de France and in the 'Yorkshire Independence Party' (I know!! It exists).
It is God's own county after all!

5. You love a bargain.
One of the most popular Yorkshire Sayings to date… "Ow much!?!?" This phrase leaves the mouths of Yorkshire folk day in, day out when they spend even the smallest amounts of money. We all love a bargain, and we're not ashamed to admit it.
6. Lunch is dinner, dinner is tea?
I'm already confused, BUT what I know is. Most being outside of Yorkshire refer to their dinner (12pm) as their 'Lunch'. They then call their tea (around 6pm) as their dinner. I know I know its very confusing but we all know what we mean..
7. Red roses exist!?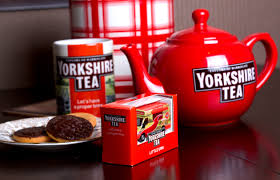 White rose is the only rose! What's next!?
8. There is only one tea brand! (Yorkshire Tea)
In Yorkshire, we have our own form of Holy Water, for most it is our blood type. There is no use suggesting any other tea brands as, first of all, we won't recognise it. Secondly, we will NOT, by any circumstances drink it.
9. The word 'The' isn't a thing.
We've all heard of an existence of this strange word, but we just don't think it's a necessary word in day-to-day vocabulary.
Can you think of any more?
Source: Metro