French restaurant and bistro, Le Cochon Aveugle, has received £50,000 in funding from the Business Enterprise Fund (BEF) to help expand the premises and create seven new jobs.
The York-based restaurant has been named the fourth best restaurant in Yorkshire by Hardens Top 100 (2018) and has received a number of accolades since opening in 2014.  Run by Joshua and Victoria Overington, the bistro offers customers an authentic French experience in the heart of the historic North Yorkshire city.
Joshua Overington, chef and restaurant co-owner, said: "At the start, it was just Victoria and I running the restaurant but now thanks to the loan from BEF we are able to take on an additional seven staff which will take us up to a team of 20. Not only will the team be expanding but the restaurant will increase in size to meet demand by allowing us to combine with our wine bar and install a larger kitchen."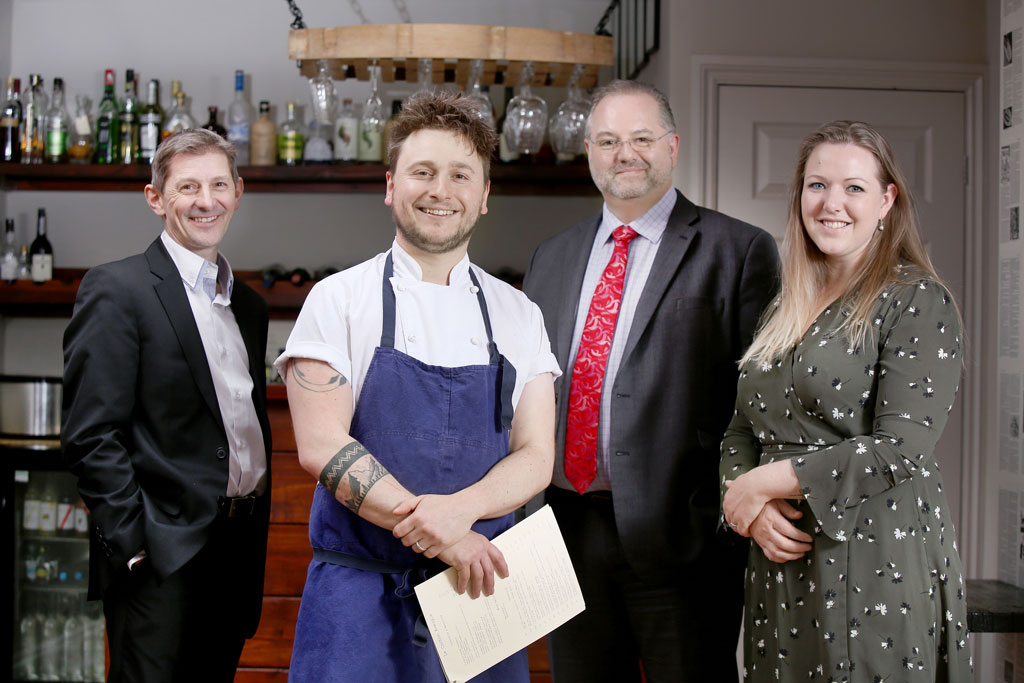 "The new kitchen will allow us to offer a lunch menu, which is something we've never been able to do before – we're excited to provide more for our customers and keep developing the menu! Thanks to BEF's support and advice, we can move forward with the best financial knowledge available."
The Business Enterprise Fund has an office in York and provides funding for businesses across Yorkshire and the North East.
Jeremy Meadowcroft, investment manager at BEF, said: "Le Cochon Aveugle is already an amazing establishment and the funding will allow the business to manifest into what Victoria and Joshua have always imagined. They both show clear enthusiasm for the restaurant and providing a true French dining experience for their customers – it's what makes them outstanding business owners."
For further media information about The Business Enterprise Fund please contact Oriana Storey or Rebekha White at Approach on 01943 603805 or email oriana@ approachpr. com
About Business Enterprise Fund
The Business Enterprise Fund (BEF) provides loans from £500 to £150,000 to businesses, helping them thrive and grow. Lending to businesses of all ages and across all sectors BEF has lent over £30 million, helping save or create over 2000 jobs.
BEF are a Delivery Partner for the Government's Start Up Loans Programme which supports emerging and young businesses with finance and support. BEF alongside FFE deliver the Northern Powerhouse Investment Fund's Microfinance Loans across Yorkshire, Humber and the Tees Valley, a fund delivered by the British Business Bank.
As a social enterprise and a Responsible Finance Provider, BEF's profits are reinvested into the loan fund and granted to organisations that encourage and build enterprise. Over the last 5 years BEF's lending has added nearly £90 million of value to the economy.