"I'm gonna spend spend spend!
Viv Nicholson was a famous pools winner, who famously declared to the press that she would "Spend Spend Spend" her fortune. The money however proved to be a curse and as her spending spiralled out of control, so did her life.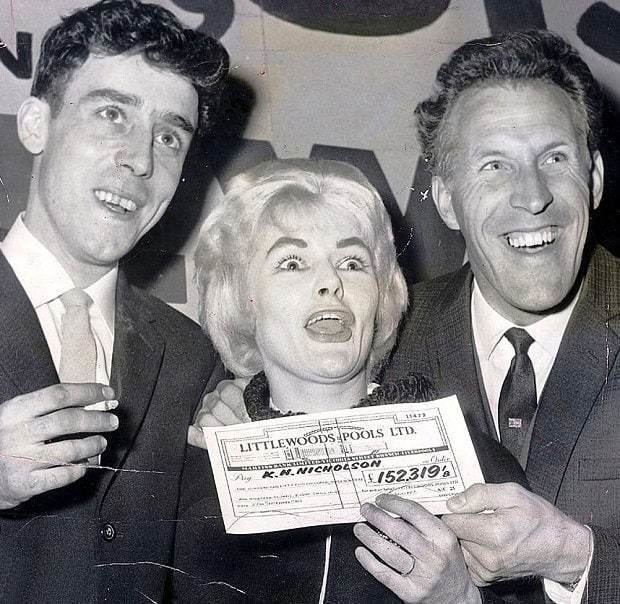 Early Life
She was born, Vivian Asprey on 3rd April 1936 in Castleford, West Yorkshire into a poor mining family, spending much her childhood in grinding poverty. Her father suffered from epilepsy, which meant he could not always work and so at a young age she would sell scraps of coal in order to help make ends meet.
Aged 14 she started working at a licquorice factory in Pontefract and by sixteen was married to Matthew Johnson and had given birth to her first child, Steven. She soon divorced and started a relationship with her neighbour, Keith Nicholson. He was a trainee miner and with him she gave birth to three more children. Money was in short supply and they earned just £9 per week between them per week. In the summer of 1961, they were just another working class family scraping along.
The most Famous Pools Win In History
On the 30th September 1961, as the football matches in the 1st Division played to a conclusion, Keith Nicholson knew his life was about to change forever. He had correctly predicted the outcome of eight first division matches in the football pools and stood to win a huge sum of money. The Nicholson's were not the biggest winners of the Pools, in fact just four years previously in 1957, Nellie McGrail from Stockport had won £205,000, but it was their reaction and back story which captured the imagination of the British press and public.
The Nicholsons' received a cheque for £152,319, which in today's money would be around £3million, from none other than Bruce Forsyth. Vivian tottered along in her high heels; wearing stockings borrowed from one of sisters and fell into the arms of the young entertainer. When asked what she was going to do with the money she famously uttered the words, "I'm gonna Spend! Spend! Spend!
Spend! Spend! Spend!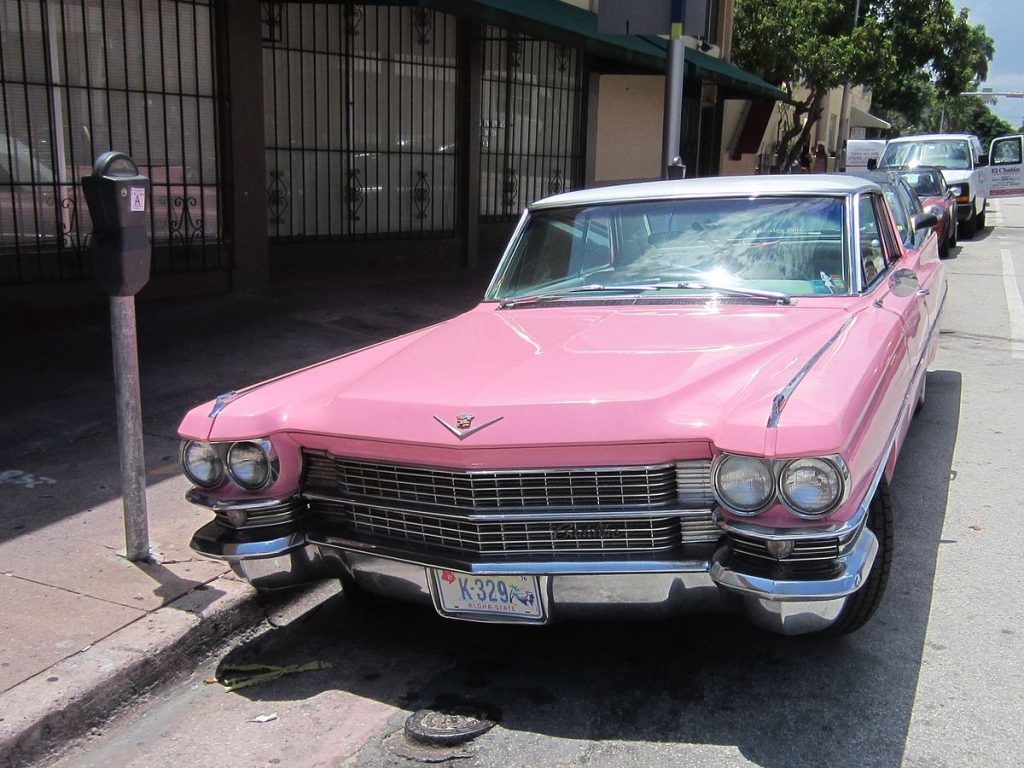 Egged on by the press, Viv Nicholson lived up to her promise as her life changed overnight. They moved out of their modest house in Castleford to the more salubrious Garforth to a mansion called 'Ponderosa,' complete with swimming pool and bought a fleet of expensive motors. She famously wore an outfit and dyed her hair to the same colour car she was driving that day, which included a pink Cadillac. Her wardrobe was full of fur coats and clothes bought from some of the finest shops in Leeds, such as Schofields and Matthias Robinson. Her shopping trips to the city were legendary, as well as the lavish parties and drinking sessions down her local pub, The Miners. Viv and Keith would also go on holidays abroad to Spain, Gibraltar and America, which in those days were unaffordable to most people.
 The poor girl, who used to steal coal from her neighbour's shed just to keep her family warm, had the lavish lifestyle she dreamed of. This lifestyle was followed by the tabloid press, still in its infancy in the early 60s, who reported her every party, shopping spree and drinking binge. This story was too good to ignore for the journalists and the British public alike.
Tragedy and Downfall
The good life which Viv Nicolson enjoyed would come to a juddering halt in 1965, when Keith Nicholson was killed in a car accident, whilst driving one their many cars, a top of the range Jaguar. The fortune of which Viv had at her disposal to 'spend, spend, spend' was legally her husband's money as it was his pools ticket and his football predictions which had won them the money in the first place. A costly three year long court battle to gain control of her husband's estate ended with her being awarded £34,000, but the taxes, court expenses and her ongoing spending binges resulted on the money disappearing quickly and she was eventually declared bankrupt. In 1970 she moved to Malta for a fresh start, but was extradited back to the UK after an incident with a police officer who she was alleged to have punched. Her return to Yorkshire resulted in a new low, which led to her attempting suicide and having psychiatric treatment. She was also re-married to Brian Wright, but he too died in a car crash. Her last two marriages were short-lived, violent affairs to Graham Ellison and Gary Shaw, who died of a drug overdose. By the mid-seventies, Viv Nicholson was penniless and had to find work again in order to survive. She did work briefly as a stripper in a Manchester club, but was sacked after refusing to take her clothes off to Shirley Bassey's, "Big Spender.". Eventually she settled on a more mainstream career of selling perfume at a shop in Wakefield, which she did for over ten years. In 1979 she also became a Jehovah's Witness.
In Popular Culture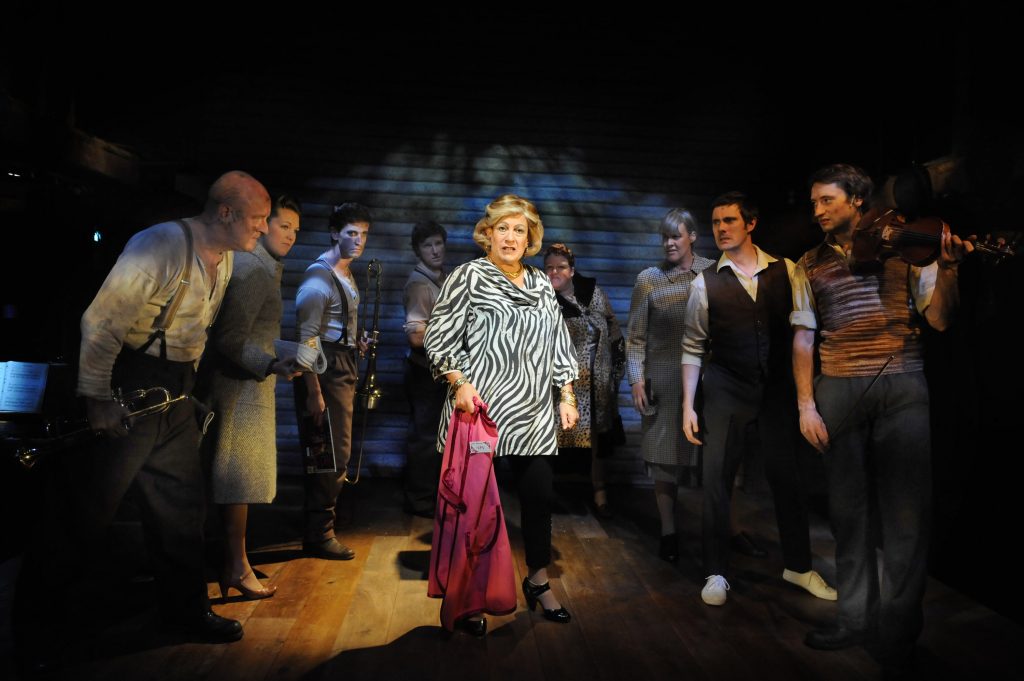 During her latter years, Viv Nicholson came into more money. Her life was immortalised in film, television and even a West End play, the royalties from which almost equalled any 1960s pools win.
In 1978 she co-wrote an autobiography, which came after the TV play, "Spend Spend Spend, which was made for a BBC1 series, "Play for Today" the previous year. In 1984 she appeared on the front cover of The Smiths' single, "Heaven Knows I'm Miserable Now."
The true windfall from her unique life story came when it was made into a West End musical, called "Spend Spend Spend." It was directed by Steve Brown and choreographed by Craig Revell Horwood of Strictly fame. Viv Nicholson was played by Barbara Dickson and Rachel Leskovak, who played the younger version of the protagonist. It debuted at West Yorkshire Playhouse in 1998 and moved to London the following year where it had a long, successful run until August 2000. The money started to roll in once again.
In her latter years, Viv Nicholson was diagnosed with dementia and saw out her days in a care home. In keeping with her colourful life and generosity, which proved to be her downfall, she was caught shinnying down a drainpipe to go to the shop in order to buy the other residents chocolates and wine.  Nicholson passed away on 11th April 2015, aged 79 at Pinderfields Hospital in Wakefield.
Viv Nicholson was a true "rags to riches and back to rags" story which, despite its tragedy captured the hearts of the nation. In the end, as illustrated by a book written by her youngest son, Howard, it was her generosity to others, donations to charity, alongside her mad spending sprees which she will be most remembered for.