No series about Yorkshire folk would be complete without Dickie Bird. One of cricket's most iconic characters, his personality, plus his skills as a player and umpire has made him one of the most recognisable people from the county.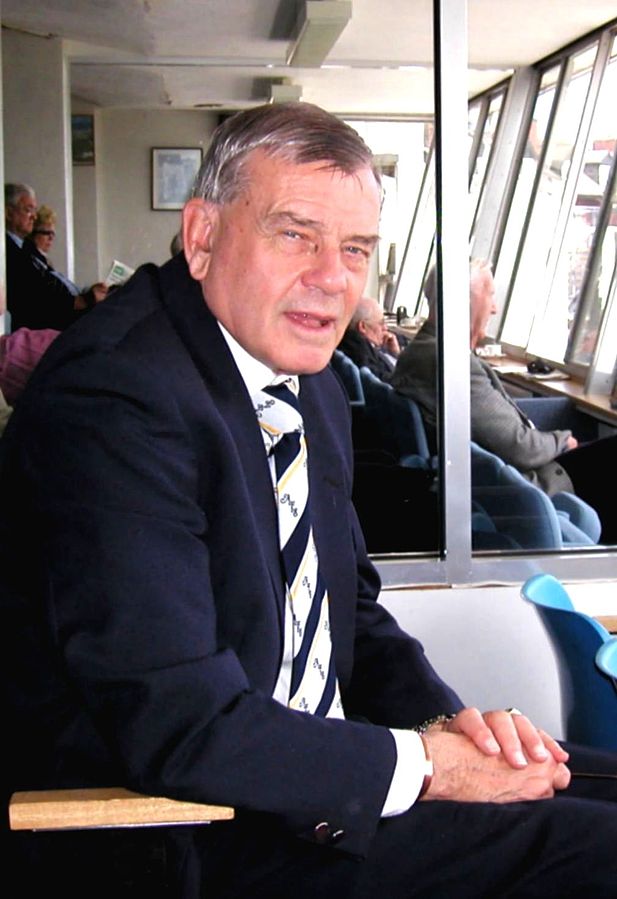 Early Life & Playing Career
Harold Dennis Bird was born in Barnsley on 19th April 1933. Like many of his contemporaries leaving school his future lay at the coal face of his local pit, not on a cricket field.
After realising that the mining life was definitely not for him he pursued a career in his first sporting love- football. Bird was a talented inside-right but his fledgling career was cut short by an injury and so he turned to the gentler sport of cricket.
Dickie Bird played for that famous post-war Barnsley team, along with fellow opener Michael Parkinson and one Geoffrey Boycott. While Bird would never hit the heights of his more illustrious teammate he started his county career with Yorkshire in 1956 against Scotland.
The right handed opening batsman had some genuine talent, but arrived at the White Rose County during one of their most successful periods and struggled to hold down a place in the team, sometimes only featuring when some of his more famous team mates were away on Test match duty for England. He did manage a memorable 181 not out against Glamorgan during a county game in Bradford, but was subsequently dropped for the next game when his colleagues returned from international duty.
He became unsettled at Yorkshire and eventually moved onto Leicestershire where he was given more game time. His best playing season came in 1960 when he topped 1,000 runs in a season, but still remained a county player never to be capped by his country. Although talented enough to make it as a professional cricketer in Yorkshire, an achievement in itself, his moderate success as a player was often put down to his nervousness when batting. This quirk and other eccentricities were to become the making of him when he hung up his pads at the young age of 32 in 1965.
Umpiring Career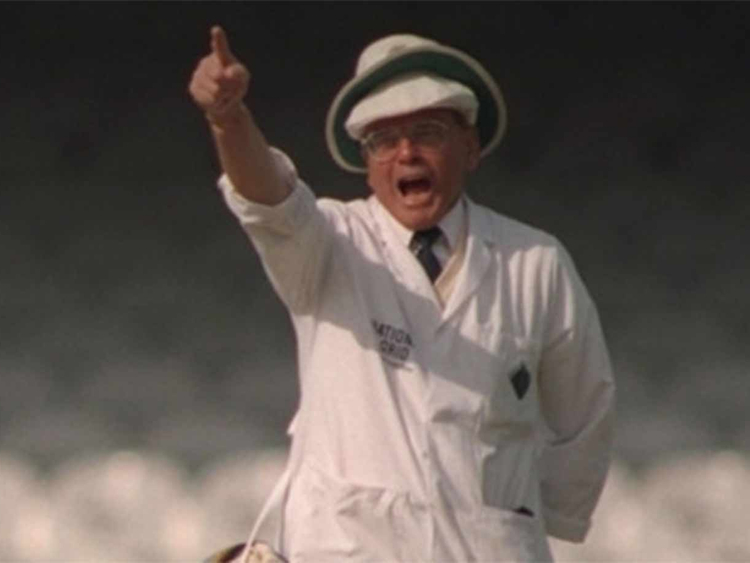 Bird spent the latter half of the 1960s playing in league cricket and coaching youngsters, before turning his hand to umpiring. After learning this art he rose through the ranks and stood in his first international game in 1973, fittingly at the Headingley Test Match between England and New Zealand. Throughout the next twenty-six years he would become the best and most respected umpire in the game.
Dickie Bird umpired in an era when the men out in the middle had to make all the decisions, without the use of technology and the decision review system so prominent in today's cricket. His immaculate judgement, concentration and reading of each delivery earned him a strong reputation and respect, which made him the best umpire of his time. Not only could he usually make the correct decision, but plied his trade with a down to earth Yorkshire humour, which in many cases diffused potentially heated situations with players out on the field.
His nervousness and humorous characteristics helped him while dealing with some of the game's most volatile characters, who always gave him the utmost respect. Once when umpiring a West Indies match he had a word with the great bowler, Malcolm Marshall for bowling too many bouncers. When the player angrily threw the ball to the boundary Bird's repost was, 'Malcolm, while I have a word with the captain, I would like you fetch that ball back!' A smile spread across the West Indian's face.
He has entertained too on many occasions and the presence of Dickie Bird at the crease became a spectacle in itself.
During a test match at Old Trafford between England and the West Indies Bird humorously ran off the pitch to answer a call of nature, much to the amusement of players and fans. On another occasion at the same ground in 1995 he became flustered about the sun reflecting off windows from the stands and into player's eyes. He ended up at the boundary's edge yelling at the people in the hospitality boxes to close their windows. They jokingly invited him up for a beer and the incident even made the evening news!
His umpiring skills and personality made him recognisable to people across the world. One time in Sri Lanka Dickie was being dropped off at the cricket ground, when he accidently got out the wrong side of the taxi into the middle of the road. The traffic around him suddenly stopped and the drivers shouted, "Mr Dickie Bird!"
Another Bird eccentricity was arriving ridiculously early for matches, especially on one occasion when he was apprehended by an Oval Security guard at 6am in the morning. He had arrived early because The Queen was due to visit that day and was nervous about being late.
By the mid Nineties the game of cricket was changing. In 1994 the introduction of neutral umpires meant that Dickie could no longer officiate in England matches. Two years earlier the first game to feature a "third umpire," who had the ability to over- rule decisions made by the on field official using instant replays was trialled in South Africa. Future proposals would further take away the powers of on-field umpires in favour of this new technology. Dickie Bird always opposed such moves, claiming that all decision-making should stay with the on-field umpire and this perhaps also influenced his decision to retire.
His last match came at a packed Lords crowd in June 1996 when England played India. As he walked out of the Long Room an emotional Dickie was met with a standing ovation around the famous old ground, plus a guard of honour from both sets of players. Ironically the person who had organised the player's tribute, England Captain and opener, Michael Atherton was duly given out lbw by Bird in just the third ball of the match. Two years later he stood in his final county match and went into retirement. In total he umpired in sixty-six test matches and sixty –nine one day games, then a record.
Life After Umpiring
With more time on his hands he wrote an autobiography, packed with cricket stories from handling some of the sport's biggest names, his playing career and personal life. The book sold over three million copies. In 2004 he started his charity the "Dickie Bird Foundation," which helps disadvantaged children to take up any recognised sport.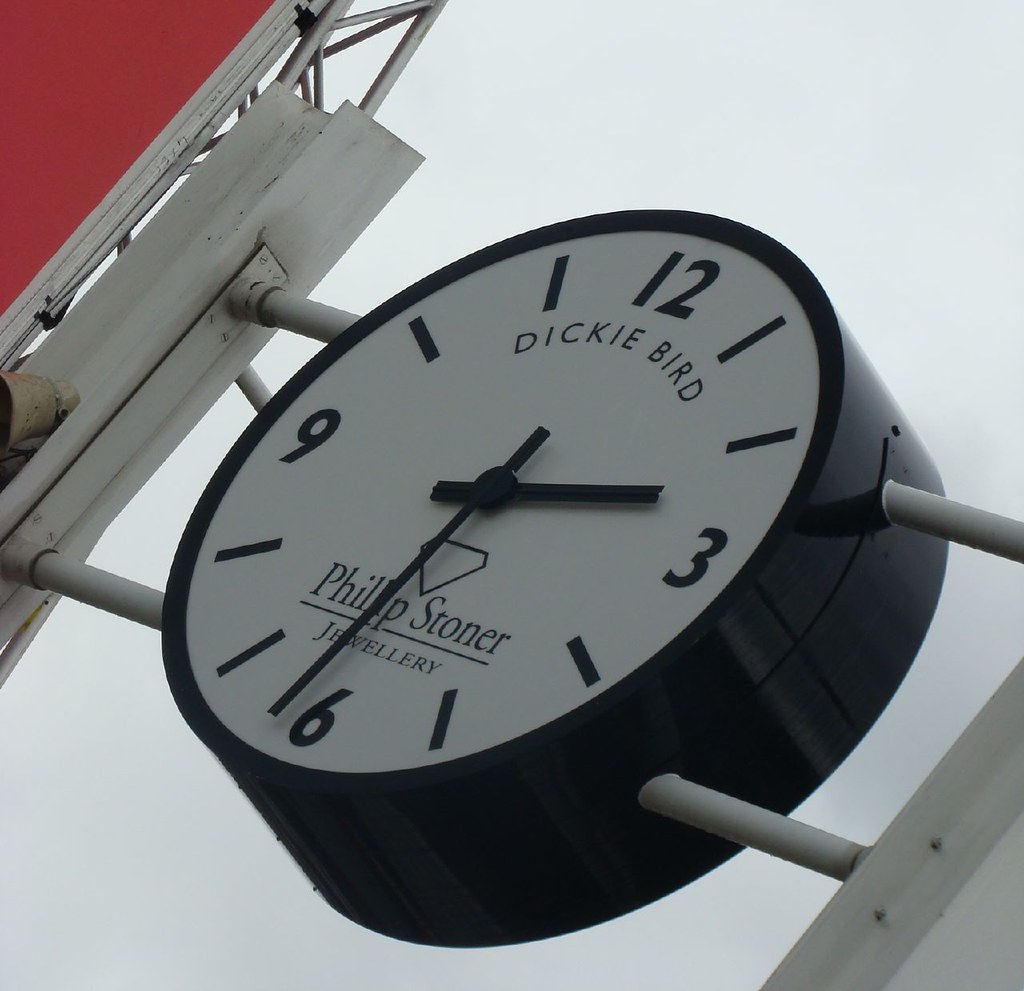 In 2002 the Dickie Bird clock was installed on the Western Terrace at Headingley to ensure that play begins and ends on time!
A statue of the umpire was unveiled in 2009, with Bird in familiar pose, finger raised in the air, as though he was giving a player "out. Naughty drunken revellers passing the statue in College Square hung a multitude of items on his famous sculpted finger including knickers, bras and even a pumpkin at Halloween. This resulted in the town council having to raise the plinth by five feet to deter the jokers. It seems as if humour follows Dickie Bird wherever he goes.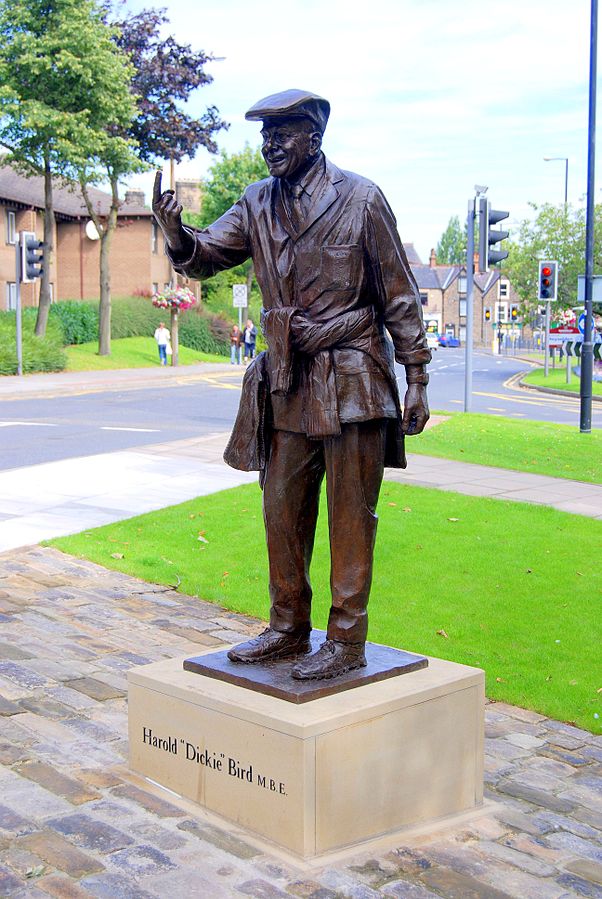 In retirement Bird has maintained a keen interest in cricket and been a strong voice on the game, mostly regarding his concern at the use of further technology to aid umpires and players, such as the DRS appeal system.
His services to cricket and charity have been recognised twice by the Queen twice with both an MBE and OBE honours in 1986 and 2012 respectively. In 2014 Dickie Bird received perhaps the greatest honour of all, the opportunity to become the President of Yorkshire County Cricket Club, succeeding his friend, Geoffrey Boycott.
Now in his 87th year, Bird still lives near Barnsley and is a season ticket holder at his hometown's football team and a lifelong member of Yorkshire County Cricket Club. He is still a regular at Headingley, a ground where he first practiced at as a sixteen year old way back in 1949. Dickie Bird is truly one of Yorkshire's greatest characters and a cricket legend.

Written Sources
http://www.espncricinfo.com/england/content/player/9098.html
http://en.wikipedia.org/wiki/Dickie_Bird
http://www.espncricinfo.com/magazine/content/story/731539.html
http://www.cricketcountry.com/articles/the-day-harold-dickie-bird-last-officiated-in-a-test-match-150186
http://www.firstpost.com/sports/dickie-bird-and-the-stories-that-made-him-a-legend-712950.html
http://www.dailymail.co.uk/news/article-2484131/Statue-cricket-umpire-Dickie-Bird-lifted-feet-stop-drunk-revellers-hanging-knickers-bras-famous-raised-finger.html
http://www.cricketcountry.com/articles/the-day-harold-dickie-bird-last-officiated-in-a-test-match-150186
http://sports.ndtv.com/cricket/news/120106-dickie-bird-against-using-drs