A Yorkshire Nature Reserve was saved this week from unruly fly tippers. An estimated '1000' tyres were dumped on a nature reserve in North Yorkshire earlier this month. The rubbish was left at the entrance of the Brockadale Nature Reserve in Little Smeaton, Pontefract.
Yorkshire Wildlife Trust (YWT), who runs the nature reserve, confirmed that the incident had been reported to the police. Also, they were investigating the issue further. Yorkshire Wildlife Trust also took to their Facebook page to urgently appeal for assistance. In order to gather some help to be able to remove the tyres from the site. i-Yorkshire were quick to re-share their appeal, amassing another 81,765 impressions in support of the #YorkshireCleanUpChallenge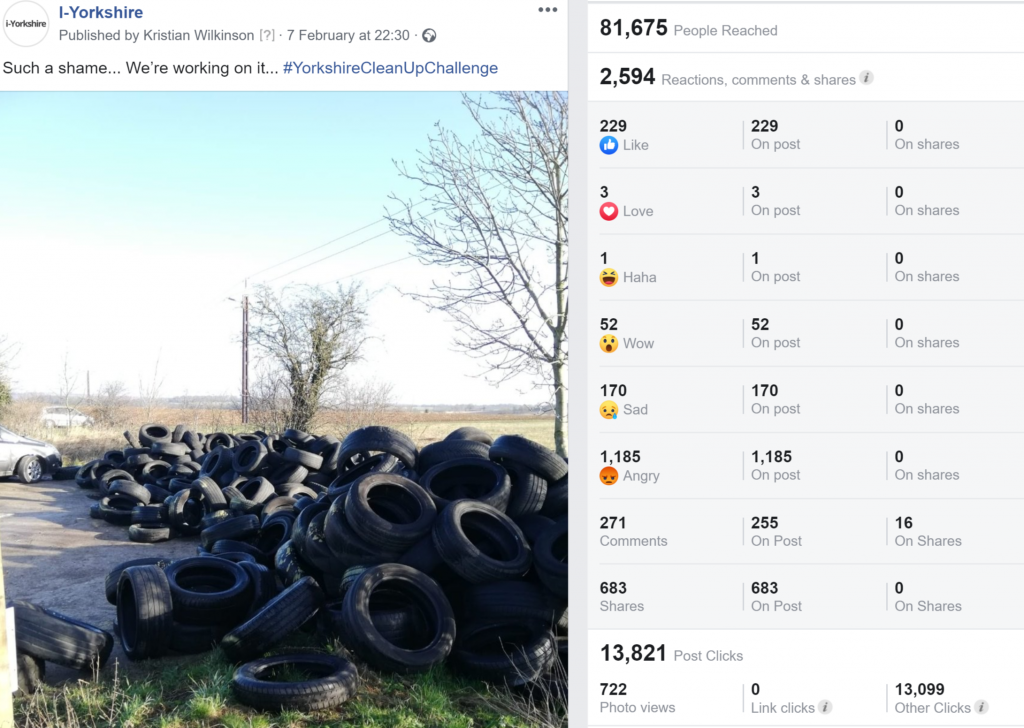 Protyre Clean Up Yorkshire Nature Reserve
Good news came this week, that staff from Protyre's Sheffield centre assessed the tyre situation and were promptly on call to help out. The team made arrangements to have the tyres removed and taken away to a recycling facility.
As part of the assessment process, Protyre's expert team discovered that many of the tyres were in fact illegal and part worn. In turn raising concerns that the tyres may have been dumped by rogue traders, operating in a largely uncontrolled market.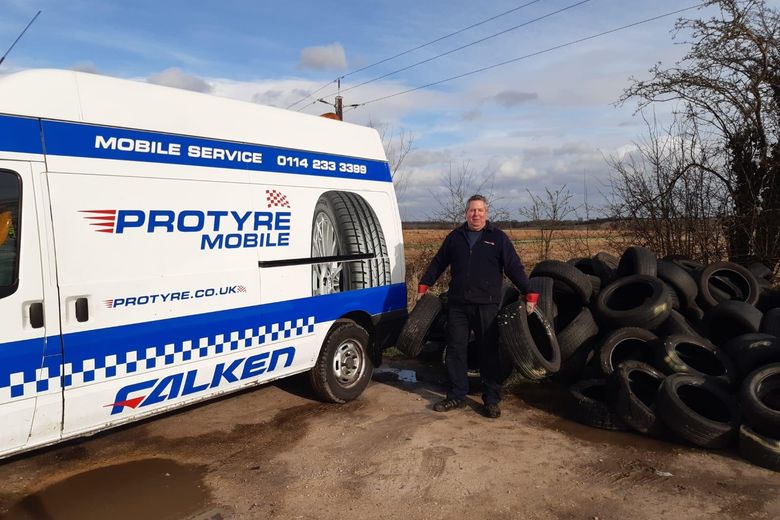 Protyre is one of the largest tyre retailers in the UK, with a total of 148 branches across the UK. Their gesture of goodwill in removing the tyres free of charge has saved The Yorkshire Wildlife Trust charity hundreds of pounds. Therefore, resulting in the beauty of the Yorkshire Nature Reserve being saved from the fly tipped tyres.
The vital funds that would have otherwise been spent by the charity to clear the tyres can now be spent on their work to protect and restore Yorkshire's wildlife and wild places.
Once the tyres were removed from the beautiful reserve by Protyre's recycling partner, they will be put into a tyre recycling process. In this process, the tyres will be granulated and the tyre crumb that is produced can then used for a range of purposes.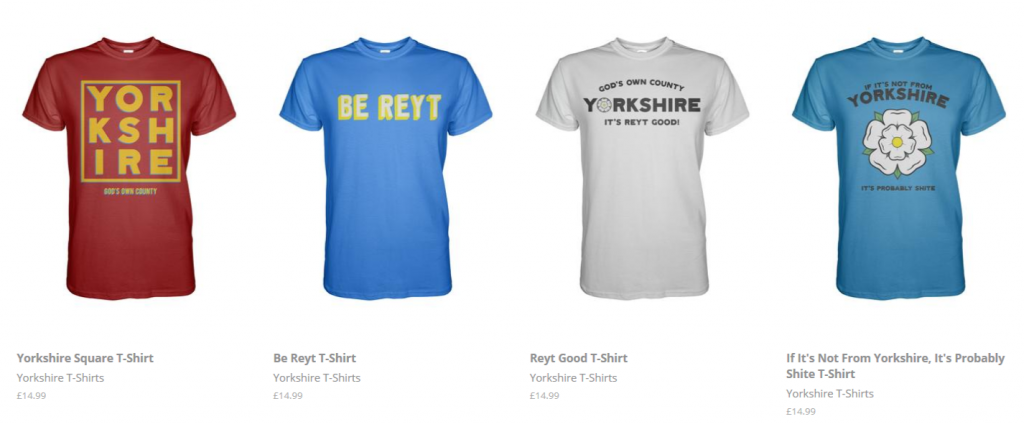 Brockadale became a Yorkshire Wildlife Trust reserve in 1966. Now, with several extensions, the reserve is about 2km long. The reserve covers much of the valley between Wentbridge and the Smeatons. Most of this beautiful reserve is also classed as a Site of Special Scientific Interest (SSSI).
We hope that this horrible instance of fly tipping will not happen again. Therefore allowing the nature reserve to continue to thrive and have tourists appreciate the site year long.
Help Out In Your Community
#YorkshireCleanUpChallenge is a social movement initiated by the team here at i-Yorkshire in our effort to tackle instances like this. If you have a site that needs to be cleaned up. If you are a business wanting to sponsor a site clean up. Or a volunteer willing to help out. Or, if you want sponsor the campaign to help us clean up more sites, get in touch! Contact us for further details.