Hannah Hauxwell was first brought to the attention of the public in 1970s. She had been running her family farm by herself since 1961, following the deaths of her parents and uncle. Hannah's story resonated with so many from all over the UK. An exemplary figure of hard work, determination and true Yorkshire grit, Hannah quickly became one of Yorkshire's everyday heroes. It's her birthday today, and we wanted to remember why she was such a shining example to us all.
Too Long a Winter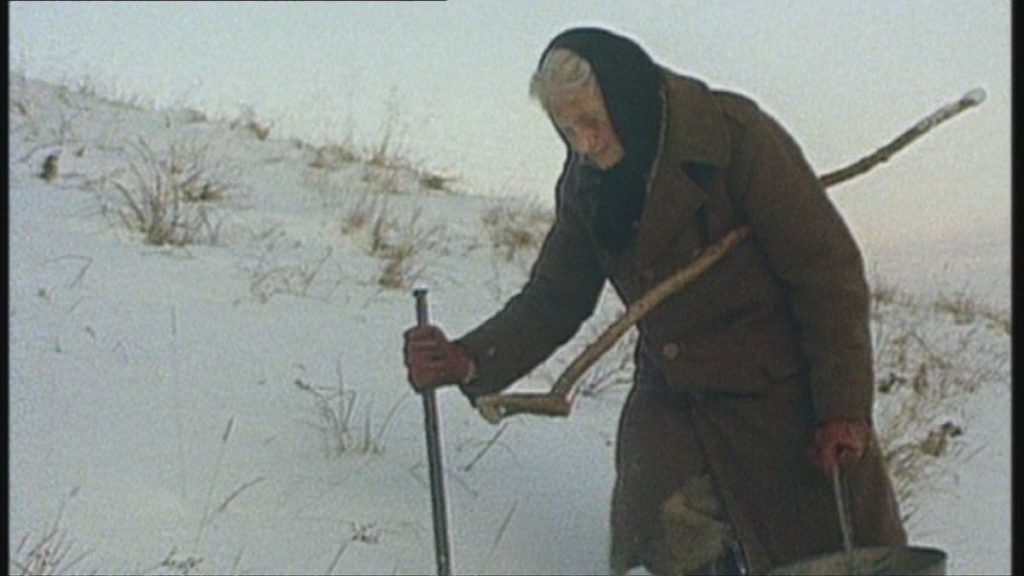 Hannah's first TV appearance was the start of her widespread fame. Barry Cockcroft, a producer at YTV, had discovered her story through an older Yorkshire Post article describing her solitary life at Low Birk Hatt Farm. Cockroft comissioned the Documentary 'Too Long a Winter', exploring the lives of Farmers in North Yorkshire throughout the harsh winters.
The opening scene of the documentary later produced showed Hauxwell leading a cow into a shed during a blizzard, and sets the tone for the show. The film depicted Hannah's life living in rural North Yorkshire, with no electricity or running water. She survived the harsh Pennines winters by sheer force of will. Hannah lived in her cottage, alone, with no more than £200 a year, when the average salary at the time was closer to £1300. But Hannah was not a bitter or moody character, by any means. She spoke with a smile and the simple eloquence of those that life hard, but satisfying lives.
TV critic Sean Day-Lewis spoke of her "extraordinary dignity, simplicity and acceptance" which he said "shone without a hint of acting or editorial manipulation".
After the documentary was shown, Yorkshire TV's phone lines were jammed for the next three days. They were inundated with calls from across the country, with many people offering help. A local factory managed to raise enough money to help provide power for the farm, and several envelopes containing money, gifts and well-wishes were continually sent to Low Birk Hatt Farm. So many gifts were sent in that the company had to charter a helicopter to deliver them to her.
Woman of the Year

Hannah was visited again by television crews in 1989, more than a decade after the original documentary was aired. The show depicted that Hannah was a little better off. The farm had electricity. The money she had gained had been invested into more cattle. And she now had a cooker and a kettle of her own. The documentary also followed Hannah to London, where she was to be the guest of honour at the Woman of the Year Gala. All the while, she had continued to work the farm as best she could. But with each winter, her health worsening and her strength slowly failing she had to bid farewell to her old life, and she sold the family farm. She had lived there for sixty years.
A Life Well-Lived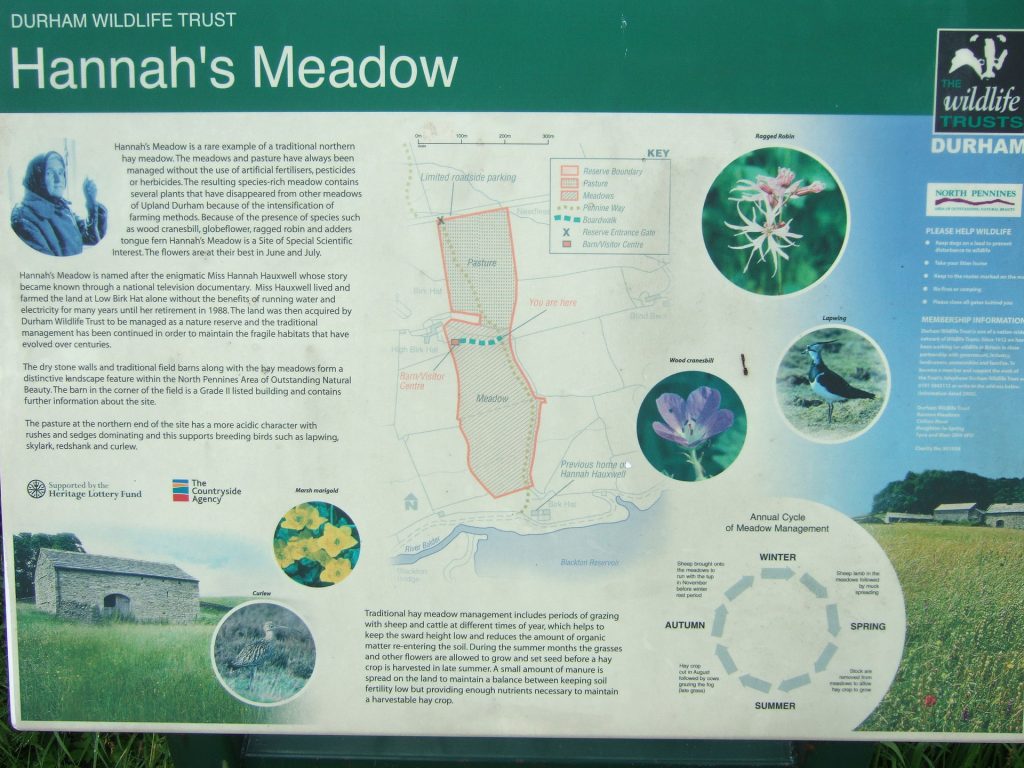 She moved to a warm cottage in Cotherstone, and retired. By the time it had come to sell, Hannah was now well off. She had been provided additional income from the royalties of the books that she had written with Barry Cockcroft. The areas around her cottage in Cotherstone are now known as 'Hannah's Meadows' in her honour.
Two more documentaries were made with Hannah, exploring her life after the farm. She made her first trips outside of the UK during these films, and even met the pope.
Hannah sadly passed away in January last year. In an interview with Yorkshire Post, she had stated that she was still living a very frugal life, and was an avid radio listener. She was a true Yorkshire lass who lived an extrodinary life of hard work, determination and frugality, and remains an enduring heroine of God's Own County.