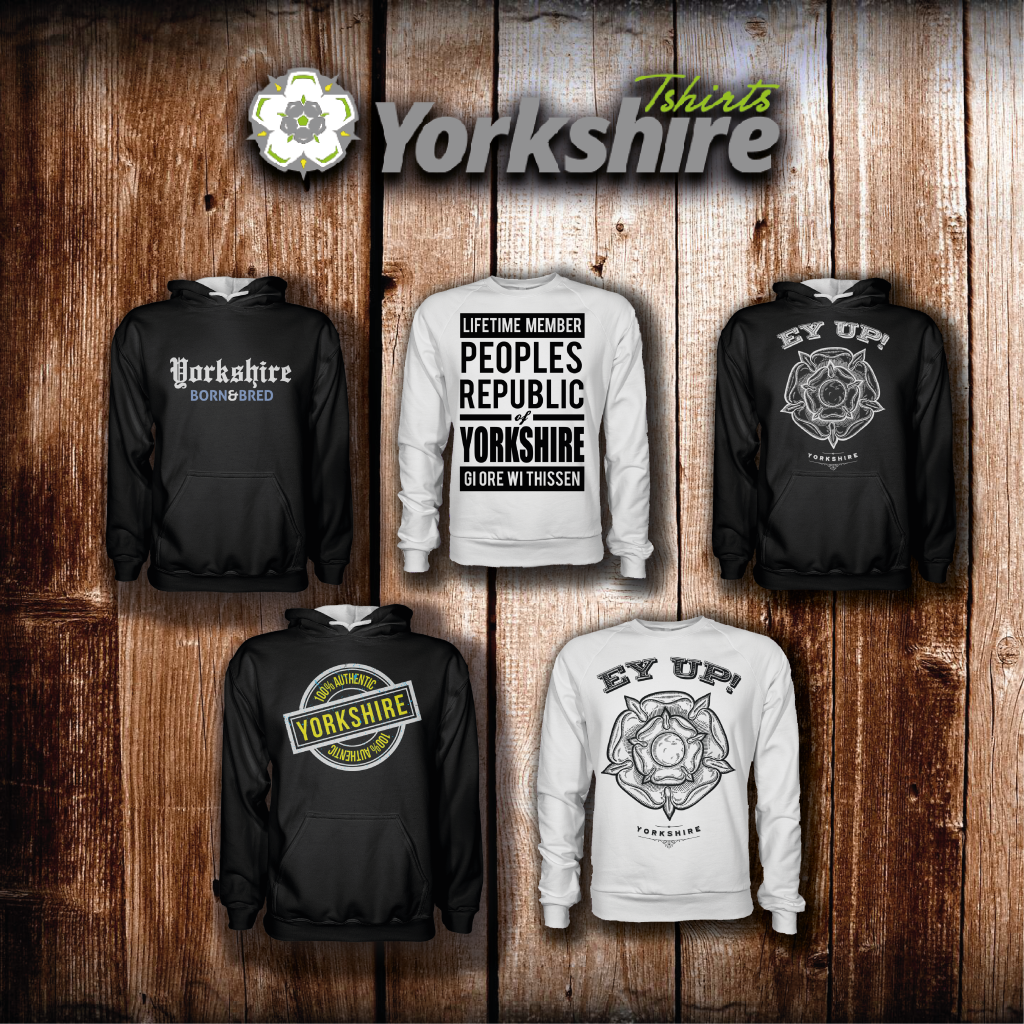 A gorgeous new line of sweatshirts and hoodies from Yorkshire T-Shirts. High quality and with delectably Yorkshire graphics!
---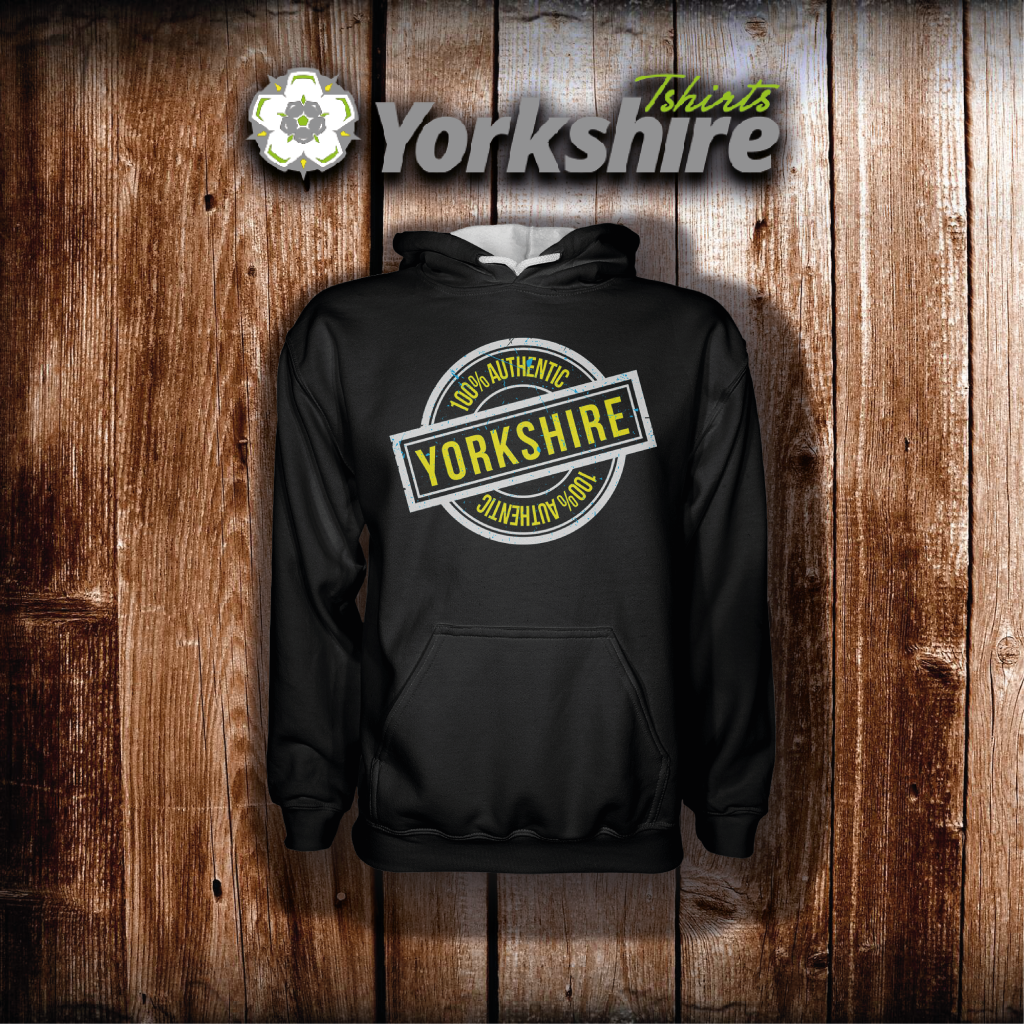 For those who are 100% authentic Yorkshire. A stunning statement hoodie with stamp of Yorkshire Authenticity!
---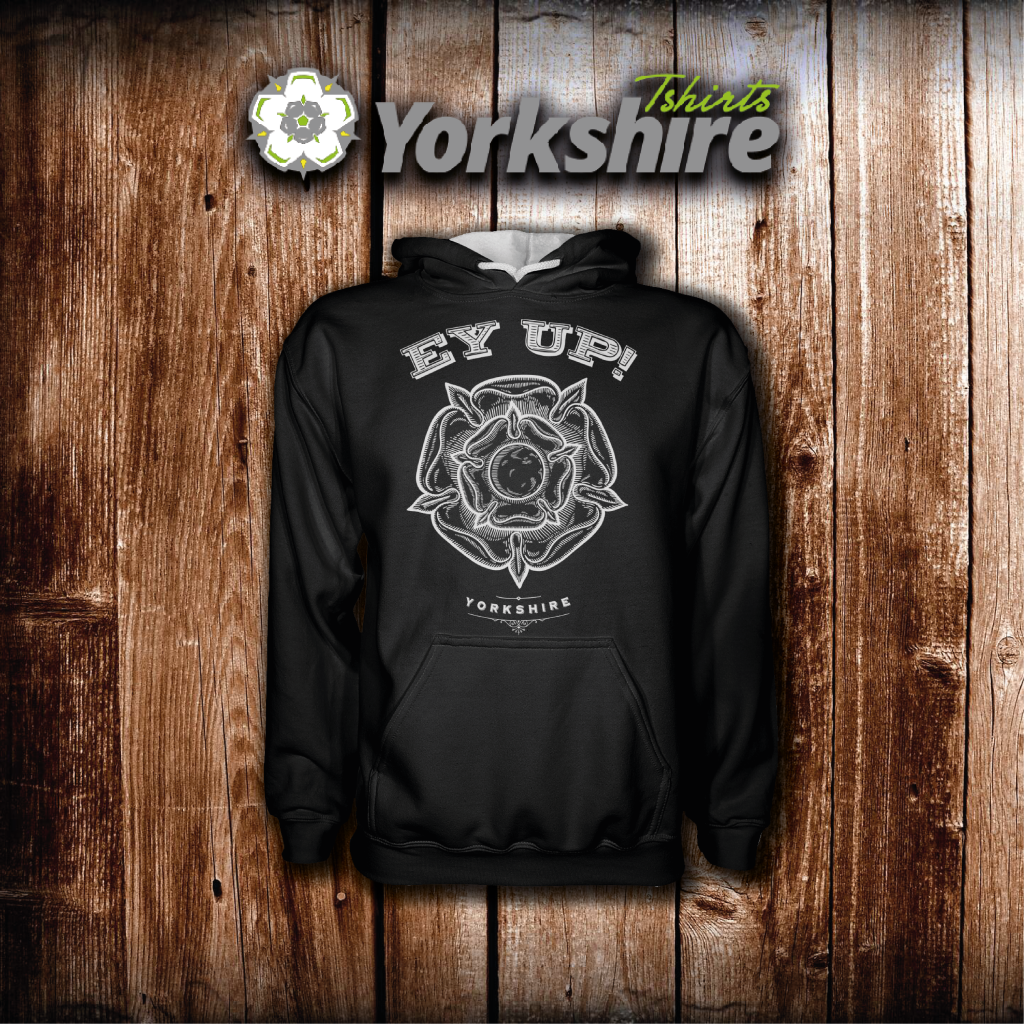 Ey Up Yorkshire! Greet your Yorkshire pals in warm style with this quality Yorkshire hoodie. Featuring a beloved Yorkshire greeting.
---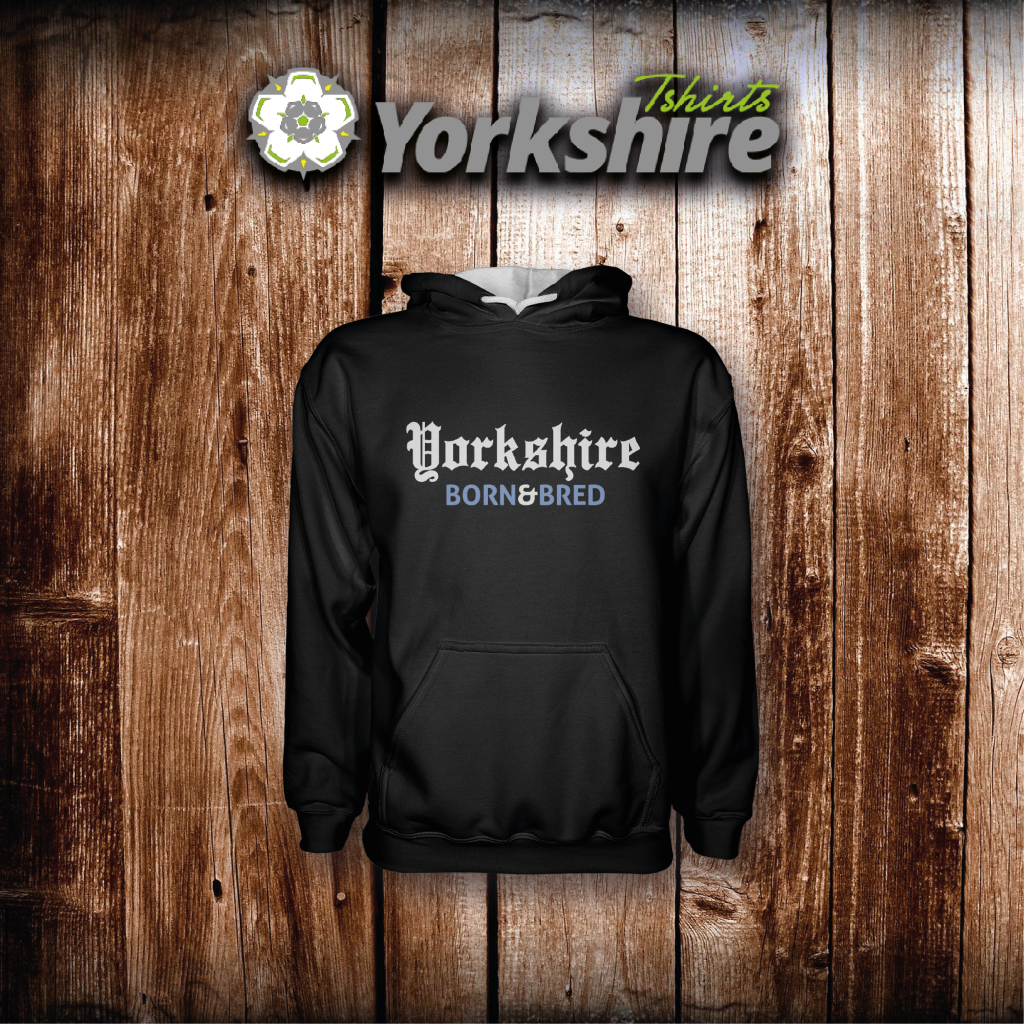 Show to the world your Yorkshire pride with the Yorkshire born and bred hoodie. stay wrapped up warm in the best county in the land!