Think of anybody born and bred in Yorkshire and one of the first names that springs to mind is Geoffrey Boycott, whose gritty batting style as a cricketer for Yorkshire and England coupled with his forthright views on the sport as a commentator makes him an unmistakable figure. Throughout his long career from 1962 to 1986 he played 108 test matches for England and made 609 first class appearances for Yorkshire. During his career he became the then highest test match run scorer for England, scoring over 100 centuries in first class cricket.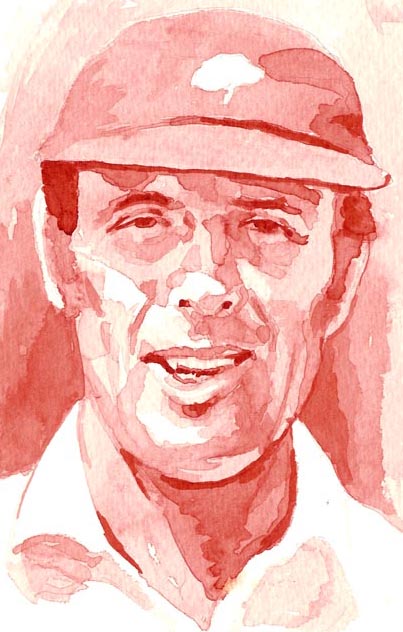 Early Life and Cricket Career
Geoffrey Boycott was born on 21st October 1940 in the village of Fitzwilliam, halfway between Wakefield and Doncaster. He attended his local primary school and soon shone on the cricket field, where he took five wickets and scored forty-five runs in a school match, which earned him the Len Hutton Batting Award. Encouraged by this he joined Ackworth Cricket Club, where he quickly became an exciting talent. After completing his education at Hemsworth Grammar School he pursued his cricketing career further graduating to the first team of Barnsley Cricket Club, alongside Dickie Bird and Michael Parkinson. From a young age he was noted for his intense powers of self-belief, concentration and technique which were noted by Clifford Hesketh, part of the Yorkshire Cricket Club Committee.
In 1959 Boycott was invited to play for the Yorkshire Second XI and in just three years topped the averages for any teams that he turned out for, including Leeds CC and the Yorkshire Colts. It was only a matter of time before he was given an opportunity in the Yorkshire first team in June 1962 against the touring Pakistan team, where he scored four in both innings.
Early First Class Career
Boycott made his County Championship debut against Northamptonshire, but a series of low scores in his inaugural season led many at the club to wonder whether he was good enough to play at first class level. Two things however aided Boycott's eventual success. Firstly was his decision to wear contact lenses instead of glasses, due to his poor eyesight and secondly Brian Close replaced Vic Wilson as Yorkshire captain. Close persuaded the Yorkshire committee to keep faith with the young prodigy and in June 1963 his captain's faith was repaid when Boycott scored 145 runs in the Roses match against Lancashire, sharing a record breaking 249 run partnership for the fourth wicket in the process. He cemented his place in the side that season with several important innings; including 165 not out against Leicestershire. Boycott ended his first full season scoring 1,146 runs with an average of 46.64.
In 1965 one of Boycott's finest hours for the White rose came in the 1965 Gillette Cup Final at Lords. His blazing 146 not out against Surrey paved the way for a comprehensive 175 run victory. He hit three sixes and fifteen fours showed that he could bat freely when the situation allowed.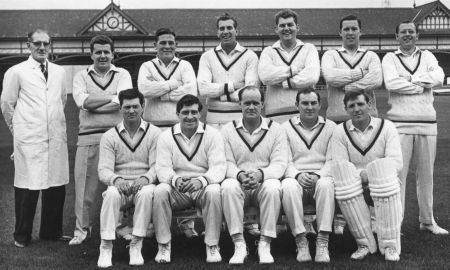 England Call Up
It was not long before his country also came calling and in 1964 Boycott played his maiden test for England in that years' home Ashes series, which ended up with him scoring a total of 291 runs in the series, including his maiden test ton at The Oval.
Boycott though was not without his critics, mainly surrounding his batting style. He was a right-handed opening batsman, who was often criticised for his slow scoring rate and a tendency as seen by some to bat for himself, rather than for the good of team, when the situation in the match required a faster run rate. In 1967, when Boycott achieved his highest Test score of 246 not out against India in front of his home crowd at Headingley, he was sensationally dropped for the next test because it was deemed that he had taken him too long to compile his innings. Indeed it had taken the whole of the first day's play to make 106 runs and in the process had allegedly sent half the Headingley crowd to sleep, along with those sat in the press box. Despite a more attacking second day, where he had managed to hit 140 runs in four hours, and England's subsequent victory by six wickets the knives were out for the belligerent Yorkshireman. It is something that he has never forgotten. The opener returned to the fold for the final test of the series at Edgbaston and was selected for the winter's tour to the Caribbean. This would not be the end of controversy for Boycott in both England and Yorkshire colours. From 1974-77, Boycott concentrated solely on his county career by placing himself in a self-imposed exile from England duties, after a fall-out with captain, Mike Denness and "a loss of appetite for test cricket."
Yorkshire Captaincy
In 1971 Boycott was made Yorkshire's captain, which proved to be an divisive decision amongst the other players. While Boycott's personal batting form and average went from strength to strength, regularly averaging over 60, the team as a whole failed to win many matches and slumped lower and lower in the County Championship as the Seventies wore on. Things came to a head in 1978 when several committee members and players spoke out about the effect of Boycott's captaincy on the team in several interviews with the local press. Fate struck when a broken finger meant that Boycott had to sit on the sidelines, while John Hampshire led the team and oversaw a turnaround in the team's results, further casting doubts over Boycott's captaincy.
In September 1978 it was decided that Hampshire should take on the captaincy permanently with Boycott returning to the ranks, which he did after much thought in the following 1979 season. In this season he broke several county records, including the most number of centuries for the county of 129, previously set by Len Hutton and finished the following season with an average of over 50 runs for the eleventh year running.
Return To The England Team and 100 hundreds
Geoffrey Boycott returned in the summer of '77 for the home Ashes series, in which Ian Botham also made his debut. By now the England captaincy was in the hands of the master man manager, Mike Brearley. In the fourth test at Headingley, Boycott was at the centre of one of the most famous cricketing moments, when he scored his 100th century in first class cricket, the first to achieve this feat in a test match. On this occasion the fact it had taken him five laborious hours to score the runs was briefly forgotten by the adoring Yorkshire cricketing public and even the Southern press!
Boycott briefly captained his country on a winter tour to New Zealand but rather fell on his sword when a young Ian Botham ran him out on allegedly on purpose because he was scoring too slowly. These two however would combine more positively in the famous 1981 Ashes series when a stubborn partnership between Boycott and Peter Willey in the second innings at Headingley laid the foundations for Botham and Willis' subsequent fireworks with bat and ball to famously win the match for England against all the odds.
This famous Ashes series also co-incided with Boycott becoming England's leading run scorer during the sixth Test at The Oval. By this time he had reached the age of forty and the winter tour to India would be his last, during which he passed Gary Sobers' record of becoming the highest ever run scorer in test matches.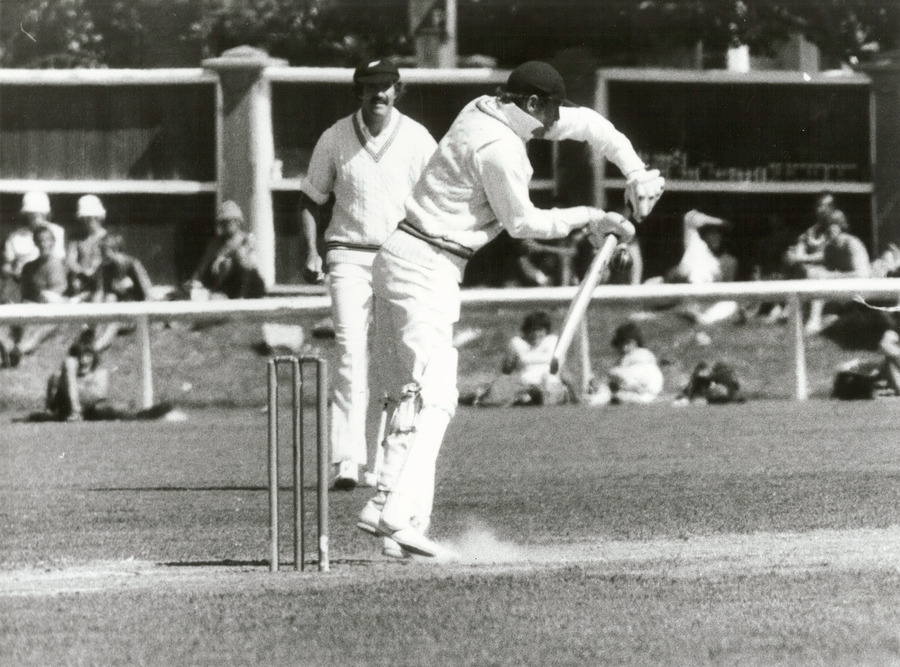 The year 1983 also marked the beginning of the end for his Yorkshire career. The decision whether or not to offer the aging player a new contract created factions at the club. The following year he was offered a new contract, which prompted the resignation of several Yorkshire CC members including, notably fellow legend Fred Trueman and he continued playing for another two years.
By now he was forty-six and increasing injuries, plus the emergence a crop of new younger players, such as Phil Robinson and Martyn Moxon meant that Boycott finally hung up his cricket whites for the last time in September 1986, after twenty- four years at the top of the game for Yorkshire and England.
Life After Cricket
In retirement Boycott continued his life as a well-known and opinionated cricket commentator on Sky, Channels 4 and latterly BBC Test match Special. One of his best known cricketing phrases was 'the corridor of uncertainty,' which refers to the area outside the batsman's off stump where he is uncertain about whether to play the ball or not. In 1998 Boycott was convicted of assault of his then girlfriend Margaret Moore in a hotel room. He received a fine and a suspended prison sentence. In 2002 he survived a throat cancer scare and seven years later was inducted into the Cricketing Hall of Fame.
Boycott has continued to have a strong influence on his home county and was elected president of the club in 2012, until he was replaced by Dickie Bird in February 2014. One of the final acts of Theresa May's troubled reign as Prime Minister was to finally give Boycott a knighthood in her resignation honours list, which he received in 2019.
Boycott's familiar Yorkshire accent and blunt appraisals of a sometimes failing modern England team was a constant feature of an English summer. In 2017 he was at the centre of one of the funniest moments on TMS. Instigated by co-commentator, Jonathan Agnew and statistician, Andrew Sampson they tried to convince Boycott that he had not scored his 100th hundred at Headingley because one of his previous centuries in an England vs. Rest of The World match in 1970 was de-classified as a first class game, meaning his innings at Headingley was only his 99th hundred.
Boycott continued commentating for Test Match Special right up until 2020 when, at the age of 79, after a quadruple heart bypass and the ongoing corona virus pandemic forced him to quit after fourteen years behind the microphone.
Despite his controversies on and off the pitch Geoffrey Boycott is a true Yorkshire legend, who was never afraid to stick to his own beliefs and has helped to retain Yorkshire's presence on the cricketing map, both in this country and throughout the world.