Musician, Jarvis Cocker was born in Sheffield on 19th September 1963. He shot to fame in the 1990s with his band, Pulp, who became a major force in the Britpop era. There have also been moments of controversy during his rise to fame too…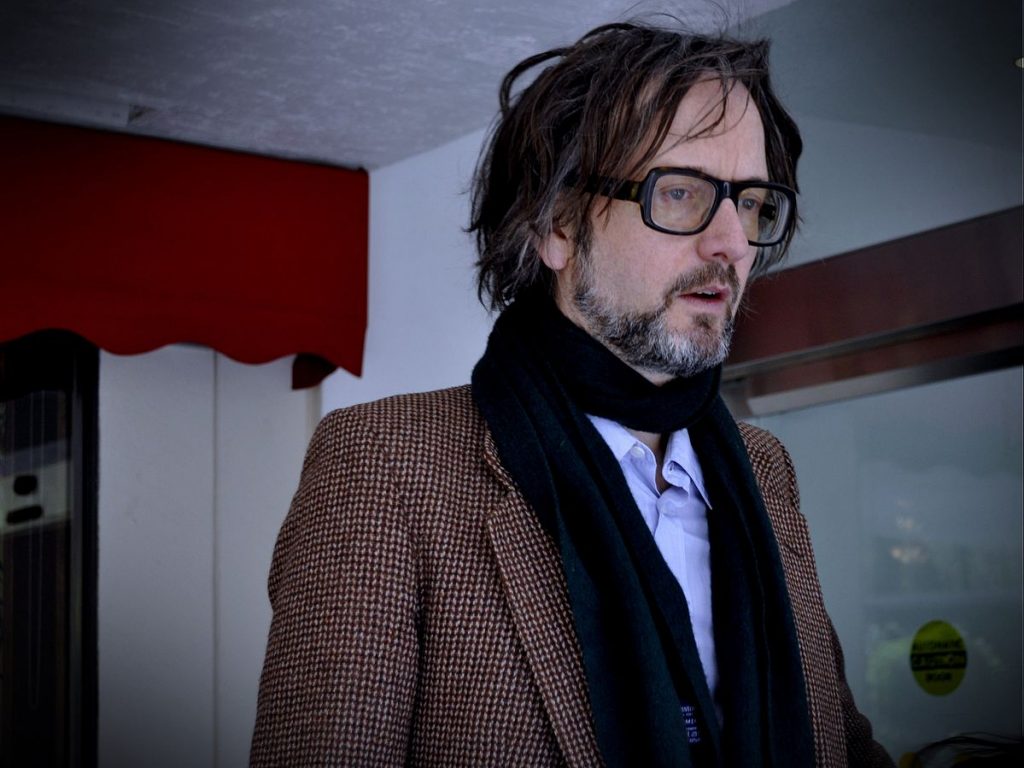 Early Music Career
Cocker's childhood was spent with his sister and mother after his father left the family and moved to Australia. A young Jarvis Cocker as a teenager would spend hours in his room writing and composing music. This led him to set up his first band in 1978 aged just fifteen, along with friend, Peter Dalton, while attending City school. They called it "Arabacus Pulp," after a commodity used in economics and a Michael Caine film. Two other friends, David Lockwood and Mark Swift, along with Dalton's brother, Ian completed the first line up.
Arabacus Pulp's first gig was at the Rotherham Arts Centre in 1980 and their music style was described as being somewhere between Abba and The Fall. The following year they gave a demo tape to DJ, John Peel, which resulted in them recording a session for his show. Their sound was becoming ever more like other bigger Sheffield acts of the time, such as The Human League, although Jarvis and his friends were still only known within the city's boundaries.
In 1983 a change in musical direction saw them record their first mini-album plus a single, "Everybody's Problem" and "There was." These tracks had a folk-pop element, but did not give the band their much sought after breakthrough. During this time several of the original members, including Peter Dalton had quit the band and been replaced by others.
By the end of this year Cocker was on the verge of breaking up the band but was persuaded by new band mates, Russell Senior and drummer, Magnus Doyle to take their sound in a new, noisier direction.
Their new edgier sound also attracted a different audience and several of their gigs in 1984 were abandoned due to rioting. Around this time, Jarvis Coker fell out of a window while trying to impress a girl and was wheelchair bound for several weeks. Pulp signed to Fire Records and brought out a hurriedly produced album, "Freaks," in 1987, which was not well received. This latest disappointment ended up with another near- dissolution of the band. Jarvis sought a new direction in his life and moved to London where he started an Art and Design course at a familiar sounding place, St Martin's College…
Rise to Fame
Once again Cocker was persuaded to stay in the band. The acid-house sounds of the late 1980s changed the band's musical influences. The line up in 1989 consisted of Cocker, Steve Mackey, who had persuaded their lead singer to let him join the band as a bass player, keyboardist Candida Doyle, sister of former drummer, Magnus, Russell Senior and Nick Banks on drums.
A change of popular musical tastes in the early 90s saw the barriers to fame start to break down. The musical tastes of this era, mixing rock with house music suited Pulp's new sound. Their 1991 recording, "My Legendary Girlfriend," taken from their new album, "Separations," was influential music magazine, NME's Single of the Week."
A frustrating delay in the release of this album by Fire Records held back Pulp's progress and their breakthrough underground success with this track lost momentum.
The band left Fire and joined Gift Records, a subsidiary of Sheffield's new Warp label, before finally moving to the very established Island Records. This move led to the start of Pulp's commercial success. A move to a high profile label, plus the explosion of new, British bands, such as Oasis, Blur, Suede and others provided the landscape to give Jarvis Cocker the success he'd craved since a teenager growing up in 1970s Sheffield. The type of songs written during this time also reflected British issues of class, underachievement and realism, which lay at the heart of the 90s Britpop movement.
Commercial Success
Pulp supported Blur on their U.S tour of 1994, coupled with the releases of "Lipgloss," and a first Top 40 single, "Do you Remember the First Time?," from their new album, "His and Hers."
The year 1995 saw Jarvis Cocker and Pulp at the height of their commercial success. Their best known song, "Common People" reached number 2 in the charts, and was a song about class tourism. It was inspired by a brief conversation he had with a Greek girl from his St Martin's College days who wanted to behave like working class people. Although the identity of her has always remained a mystery it provided the basis for his most famous song, which was only kept off the top spot by housewives favourites, Robson and Jerome.
Pulp's follow up single, "Disco 2000," a real-life story about unrequited love also reached the top 10 and 'Mishapes/Sorted for E's and Whizzes' also made it to number two. Their album, "A Different Class," topped the album charts and won the Mercury Music Prize.
In the summer of 1995, Pulp also reached the pinnacle of any musician's career, headlining Glastonbury. Perhaps in typical underdog style, Pulp had to step into the Saturday Night slot on The Pyramid Stage at the last minute because the Stone Roses had to pull out due to John Squire falling off his bike and injuring his collarbone. Pulp's set ended with 'Common People' and thousands of fans singing every word, which has since become one of the most iconic moments in Glastonbury history. The seventeen year struggle for recognition had finally been achieved.
Controversies
Pulp's reign at the top of British music was not without controversy. Their song, "Sorted for E's and Whizzes" was criticised for being pro-drugs due to its lyrics, around the time of a media moral panic over several high profile drug deaths.
Famously at the 1996 Brit awards Jarvis Cocker invaded the stage in protest and pulled a moonie during  Michael Jackson's performance of "The Earth Song," which ended up with the Yorkshireman spending the night in a police cell, although no charges were made.
Decline and Break Up of Pulp
As the 1990s wore on and the Britpop explosion began to fade, Pulp slid back towards obscurity. Their 1998 release, "This is Hardcore," took two years to make and the band's descent into drugs, resulting in a lack of creativity and cohesion were beginning to take their toll. The subject matter in this album became deeper, reflecting Cocker's disillusionment with fame. The influential Russell Senior left the band and a three year hiatus either side of the Millennium signalled the beginning of the end for Pulp. Cocker also put a ban on any Millennium related media using "Disco 2000," which further sent the group's achievements off the radar.
A new album came in 2001 called, "We Love Life," but unfortunately not many people loved it and along with an ominous Greatest Hits album the following year Pulp finally broke up.
Life After Pulp and Reunion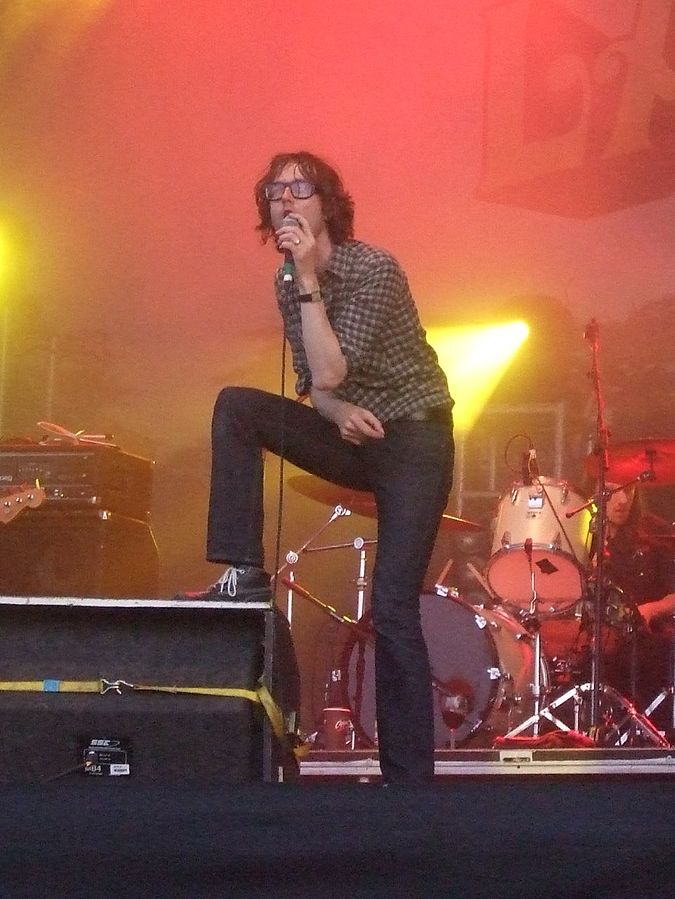 Pulp's rise to the top would keep Jarvis Cocker in good stead. He engaged in numerous individual projects with other artists throughout the rest of the decade, giving vocals to a couple of "Air" tracks on their album, "Pocket Symphony," along with an album of his own, simply named, "Jarvis," in 2006. He also provided music for one of the biggest films of the decade, "Harry Potter and the Goblet of Fire."
In January 2010 he was given a radio show on BBC Radio 6 Music called "Jarvis Cocker's Sunday Service," of which he won the "Sony DAB Rising Star Award," for that year.
In the new decade, a surprising announcement was made that Pulp were to reform and play at the Wireless festival 2010. The line up during the height of their fame of Cocker, Doyle, Mackey, Senior and Webber were back performing together once again. This was followed by a tour of Europe and Australia in 2011, plus a surprise appearance at that year's Glastonbury festival. The following year some of their lesser known back catalogue from their Fire Records days was re-released and a one-off gig in their home town of Sheffield was held.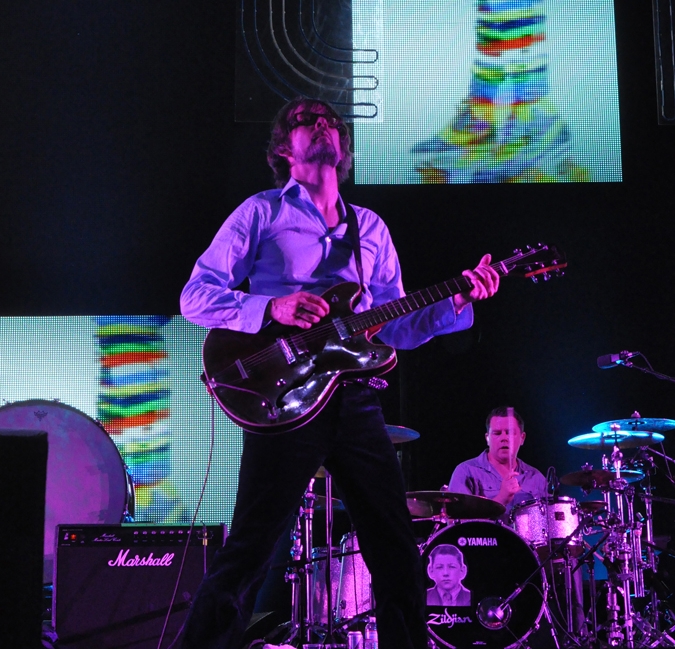 In 2017 Jarvis Cocker formed a new band called 'Jarv Is' and released their first album, 'Beyond The Pale' in July 2020. Many critics hailed it as his best work since the height of Pulp's success.
Jarvis Cocker overcame more than a decade of struggle to reach the height of fame, from a Sheffield schoolboy with a dream to headlining Glastonbury and causing controversy in front of millions at the Brit Awards He has always had something interesting to say and do. 
https://yorkshiretshirts.com/products/made-in-sheffield-t-shirt?_pos=3&_sid=ae6ea2e88&_ss=r