Shaun "Sean" Bean is a well known Yorkshire stage and screen actor who has fulfilled many big roles in well known productions. He is also famous for having the most number of screen deaths of any actor, as his characters have been killed off on more than twenty occasions.
Early Life & Theatre Career
Sean Bean was born in Handsworth, Sheffield on April 17th 1959 and grew up in the city.
In keeping with future roles on the big screen, his first love was football and as a child dreamed of making it as a professional. Unfortunately a leg injury sustained when he cut himself on a piece of glass during an argument left him with a massive scar which ended his hopes of a football career. After a few years of working in several low grade jobs and for his family's firm, Bean decided to turn his hand to acting.
He was accepted on a drama course at the London Academy of Dramatic Art in 1981 and graduated two years later.
His first forages into live performance came on the stage. Bean's first professional acting performance was as "Tybalt" in Romeo & Juliet at Newbury Theatre in 1983. Three years later he joined the Royal Shakespeare Company and spent the next two years touring with the famous theatre group, appearing in "A Midsummer Night's Dream" and Romeo & Juliet again.
Early TV Roles
In the mid- 1980s Bean turned his hand to film acting and made his debut in Derek Jarman's "Carvaggio," which was a bio-pic of the Baroque painter. In the late Eighties he also appeared in several small screen productions, such as the BBC adaptation of "Lady Chatterley's," (1988), alongside Joely Richardson and "Clarissa," which first brought Sean Bean to national attention.
Sean Bean's portrayal of a passionate lover and angst-ridden villain in these two productions created his reputation in playing these types of roles. The third classic "Bean," character, which is "the rugged soldier," was brought out in one of his best known TV roles in the TV series, "Sharpe," which ran from 1993-97. These adaptations of the novel by Bernard Cornwall chart the rise of, Richard Sharpe, played by Bean, from Sergeant to lieutenant Colonel during the Napoleonic Wars.
In a twist of fate, Bean stepped in at last minute to take on this role because ironically their original choice, Paul McGann was injured while playing football and did not recover in time to take on this extremely physical role.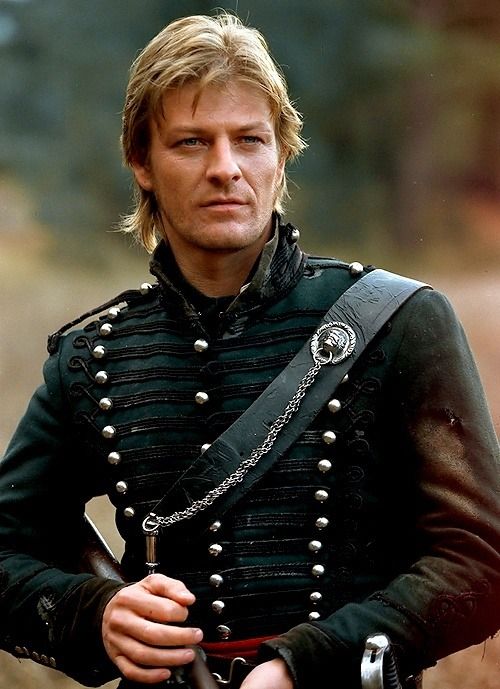 Early Film Roles
One of Sean Bean's first major film role came in "The Patriot Games," (1992) where in a pattern of things to come for his characters, he played an Irish terrorist, who ended up being beaten to death by a boat anchor and a metal pole by the protagonist played by Harrison Ford. He had already starred in The Field (1990) and 'Windprints' (1990).
When Saturday Comes (1996)
One of the films which will forever be associated with Sean Bean is "When Saturday Comes."  The film is about an amateur footballer, Jimmy Muir who plays for his local team, Hallam FC, before being scouted by his beloved Sheffield United. The role suited Bean in that, as a former player in his teenage years, plus the fact that he was a lifelong Blades supporter from the age of 8, which made him the ideal person to play the lead character in this football film.
Goldeneye (1996)
Bean's rugged northern looks makes him a hit with the fairer sex and the ideal person to play a Bond villain.
In Goldeneye (1996) he plays Alec Trevelyan, the secret agent 006, who fakes his own death and forms a crime syndicate to launch a satellite weapons with the Soviets during the Cold War. In true Bond and Bean style his on-screen death was dramatic, when he was finally thrown from great height off a satellite by 007, played by Pierce Brosnan.
Lord Of The Rings (2001)
Another villainous and heroic death came in another major franchise film, "Lord of The Rings: The Fellowship of the Ring," (2001) when his character, Boromir meets his end with several arrows lodged in his body during a battle. Filming his scenes in the Lord of The Rings movie proved difficult due to Bean's fear of flying in helicopters which were there to transport the cast around the film set in the mountains of New Zealand,. Apparently on one occasion he used a ski lift dressed in full warrior costume to move from one location to another and hiked the rest of the way!
Further Acting Work
In 2002 Sean Bean made a brief but very successful return to the Shakesperian stage when he played "Macbeth" in the Scottish play. His performance and interpretation of this important role meant that the show's run was extended into 2003. He also came second in the UK's sexiest man competition in the following year.
Around this time Bean started to do voiceover work and had has appeared in several British advertising campaigns for 02, National Blood service and Barnardos amongst others.
Throughout the noughties Bean continued to play important roles in several films, including Troy (2004), Silent Hill (2005), and Black Death (2010), a horror film in which he won a Chainsaw Award for best actor at the "Screamfest," horror film festival.
Closer to home he starred in a three part drama called "Red Riding," which was based on the Yorkshire Ripper murders of the 1970s and 80s.
Game of Thrones (2011)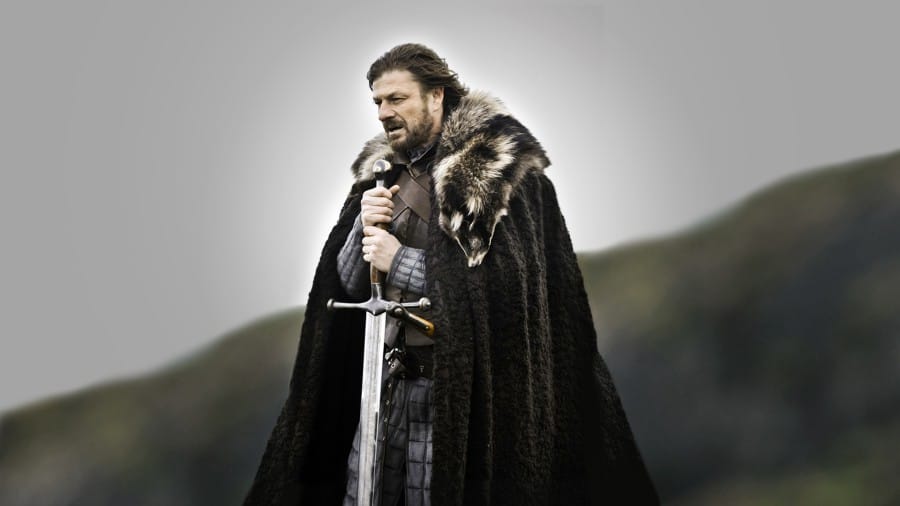 The next prominent role for Sean Bean came in 2011 when he starred in George RR Martin's epic drama, 'Game of Thrones,' as Eddard (Ned) Stark. In true Bean style he only made it to episode nine before another epic on- screen death, which has become perhaps one of the most iconic small screen deaths of modern times. The best thing perhaps of his performance in the first and only season of Game of Thrones of which he starred in was the presence of a strong Yorkshire accent.
Acting Work 2010-2021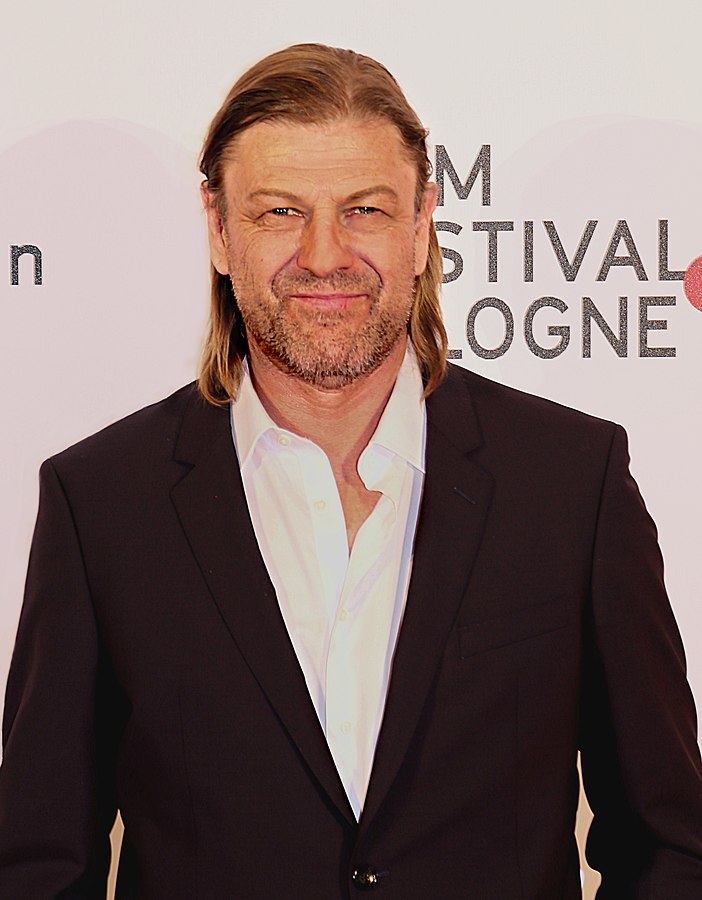 Since his character's untimely death in 'Game of Thrones,' Sean Bean has starred in a multitude of television and film productions, both as an on-screen actor and as a voiceover or narrator. He was part of the TV drama series, 'Accused,' which followed the stories of various court cases. Bean won a National Television Award and was nominated for a BAFTA for his performance as a teacher who was secretly a transvestite. He also scooped a BAFTA for his lead role in the drama, 'Broken (2017) as Father Michael Kerrigan, a troubled Catholic priest.
Notably from a local perspective he narrated the wildlife documentary, 'Yorkshire a Year in the Wild on Channel 5 which explored the county's wonderful wildlife, from red squirrels in the Dales, to Gannets on the East Coast.
Now in his early 60s, Sean Bean continues to perform in both films and television. This Yorkshire actor has maintained an interesting and varied career. His versatility and instinctive acting, along with his rugged good looks have made him a huge hit in whatever production he has starred in.