"I would always rather like to be happy than dignified"
Charlotte Bronte was a Victorian novelist and poet, who through her tragically short life produced some of the greatest literature to ever come from Yorkshire. Her most famous novel, "Jane Eyre" has become a modern classic, while her other works have received much acclaim. They are all mainly inspired by the windswept moors and landscape to the West of Bradford where Bronte' grew up in the town of Haworth.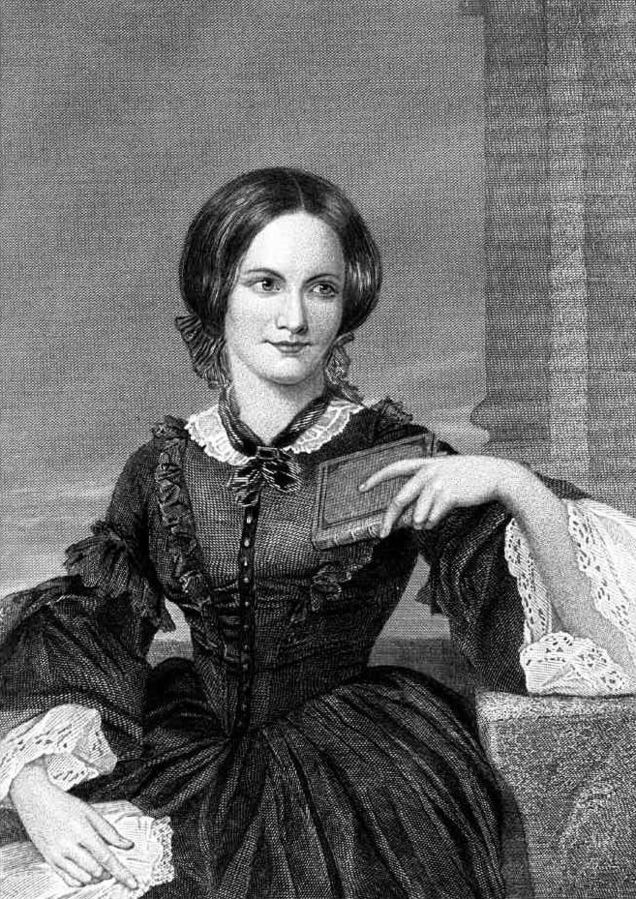 Early Life
Charlotte Bronte' was born on 21st April 1816 in Thornton, Bradford, to parents, Maria and Patrick. Her father was a clergyman and she had two older sisters who were called Maria and Elizabeth. In 1820 they moved to the parsonage in Haworth, because their father was to be a curate at the parish church. By now the family had extended to six, with Charlotte's younger siblings, Anne, Emily and brother, Branwell being born each year from 1817-1820.
Soon after moving to the parsonage in Haworth tragedy struck the family three times over. Firstly Charlotte's mother, Maria died of cancer in 1821 when Charlotte was aged just five. After the death of their mother, Charlotte's Aunt Elizabeth Barnwell came to live with the family in order to help bring up the children.
In 1824, the eldest four girls were sent to the Clergy Daughters School at Cowan Bridge in Lancashire. Here, the conditions were so poor that the school was widely blamed for the subsequent deaths of Charlotte's two older sisters, Maria and Elizabeth, who both perished from tuberculosis in 1825. This meant that Charlotte became the eldest child in the family and took on a lead role in bringing up her younger siblings.
Emily and Charlotte were immediately withdrawn from the school and taught at home instead. In 1831-2 she attended Roe Head School in Mirfield and for a while became a governess for several Yorkshire families in the late 1830s. One of her charges, John Benson Sidgwick an unruly child from a family in Lothersdale, threw a bible at young Charlotte, which is said to have been the inspiration for a similar scene in the opening chapter of, her most famous work, "Jane Eyre."
In 1842, funded by their Aunt, Charlotte and Emily went to Brussels in order to study at Constantin Heger's boarding school. In return they taught English and music respectively, but also enhanced their cultural perspectives and improved their French. During her time in Brussels, she fell in love with Heger, who rejected her advances. She returned to Yorkshire a heartbroken woman, but this rejection provided inspiration for her aspiring writing career.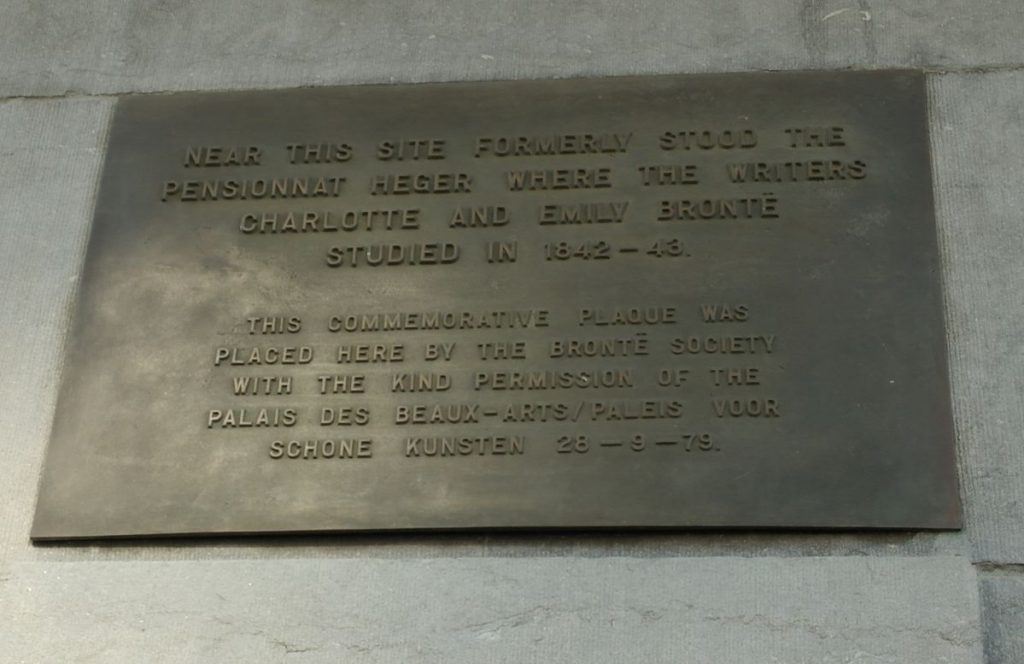 Early Writing Career
From a very young age, Charlotte Bronte' had written short stories and poems, especially with her younger brother, Branwell. In 1846 she published some of these along with others penned by her other siblings, Anne and Emily, themselves aspiring writers, under the pseudonyms of Currer Bell Ellis and Acton Bell. These male names were used because they were afraid that their work would be judged differently if they were seen to be the work of women.
The poems sold only two copies and in the literary world were deemed an epic failure. Yet, by the following year, 1847, both Charlotte and her two sisters had all enjoyed resounding success with their own individual novels. Throughout 1846, Charlotte wrote her first book "The Professor," while in the same year; Anne started work on "Agnes Grey" and Emily, the most famous, "Wuthering Heights." Each manuscript was sent to all the publishers in London as a package of three, containing the novels by each sister, under, the same three male pseudonyms. Both Anne and Emily's efforts were eagerly accepted, but Charlotte's "The Professor" was rejected by all of the publishers she sent her manuscripts to.
Jane Eyre
Luckily Charlotte had another trick up her sleeve. On the side she had been writing a second novel, which was based on her own personal experiences at school and her work as a governess. She called this book, "Jane Eyre, an Autobiography."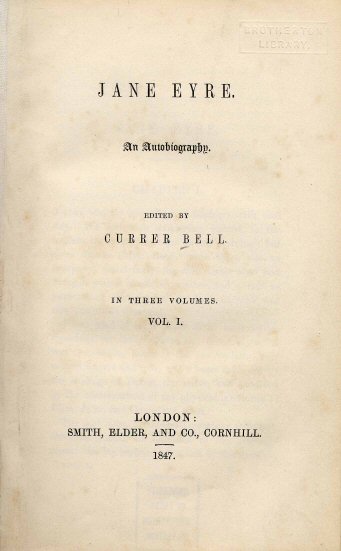 The publisher, Smith, Elder and co of Cornhill, London, who had shown the most interest in her first novel, immediately printed "Jane Eyre," even before Anne and Emily's novels had reached the presses.
The story charts the life of the titled character, starting at the age of ten, when she lives with her aunt and uncle after the death of her parents. She is mis-treated by her relatives, who exclude her and make her life a misery. She finally opens up to the family doctor when she falls ill, who suggests sending her to Lowood school for poor an orphaned girls, which her surrogate family agree to. It is a cold, harsh and dirty school, where food rations are poor and the pupils fall ill with tuberculosis. Lowood was based on her experiences at Cowan Bridge School.
While not wishing to spoil the rest of the novel to those who have not read it, she becomes a governess and falls in love with her employer, Mr Rochester, but things are not as straightforward as they seem.
Many of the elements in the story of Jane Eyre reflect themes in Bronte's own life, the impoverished school, falling in love with a senior man and her work as a governess. Ann and Emily Bronte's novels were both published in 1847, also to much acclaim, especially "Wuthering Heights," which joined Jane Eyre in becoming an all-time literary classic.
Tragedy
Tragically just as all of the Bronte' sister's hard work had paid off fate struck the family once again.
Their brother, Branwell died of chronic bronchitis in September 1848, followed closely by Emily Bronte in December of the same year, of tuberculosis. Anne then caught the deadly disease and by May 1849 she too had succumbed. A grief stricken Charlotte started writing her third novel, "Shirley" to try and get over the tragedy which had befallen her family once more.
National Fame
The success of "Jane Eyre," and her two subsequent novels also meant that her fame rose within writing circles. She was invited down to London where the Yorkshire lass, Charlotte mixed rather uncomfortably with the capital's literary crowd, who were eager to meet the real person behind the novels which had become the talk of London. During these visits she struck up a friendship with fellow novelist, Elizabeth Gaskell.
By now Charlotte had already revealed her true identity as a female author to her publishers, after the publication of Shirley in 1849 and split her time between visiting them in London and looking after her ageing father back home in Haworth. She also wrote her fourth novel, "Villette,"(1853) which once again examined issues in Bronte's own life. This was about a girl called Lucy Snowe, who travels to France in order to teach in a fictional town called Villette. Here, she falls in love with fellow teacher, Paul Emmanuel, which was based upon the real life Mr Heger in Brussels, but due to circumstances cannot marry him.
Back in Haworth, Charlotte Bronte' had an admirer, Arthur Nicholls, who was her father's curate at the local church. Initially she declined his offer of marriage, but over time and with the influence of Gaskell accepted him in 1854 and married happily. Unfortunately the following year, Charlotte Bronte became ill while carrying the couple's first child in 1855 and died shortly after.
Legacy
Posthumously her first rejected novel, "The Professor" was published in 1857, while in the same year a biography was written by Elizabeth Gaskell, although some parts had to be toned down about her feelings for Heger and details about the school she attended at Cowan Bridge, in order to avoid legal action from the institution.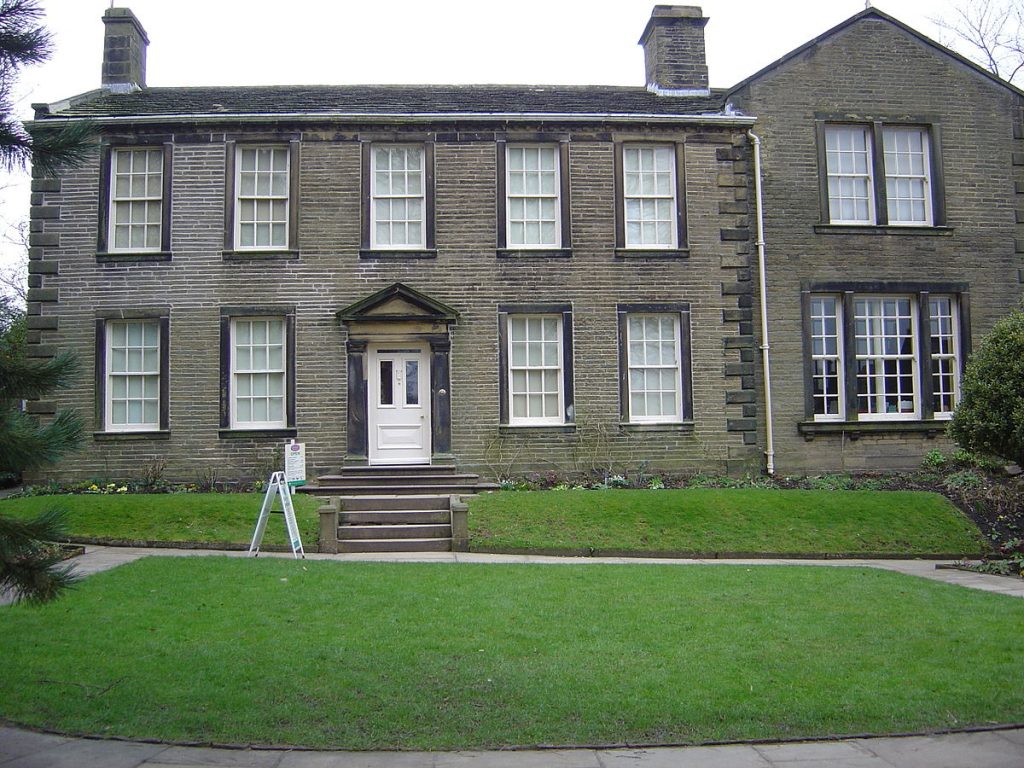 Nowadays the life of The Bronte' family are commemorated at the parsonage of which they grew up in and wrote their famous novels. After father Patrick's death in 1861 the contents of their home began to be auctioned by friends and former servants. Eventually it was decided that these artefacts should be preserved by a newly formed group, The Bronte' Society in a museum above the village's penny bank.
The parsonage was bought in 1928 and given to the society who have used it as a museum dedicated to the Bronte family ever since. This is now a popular tourist attraction visited by people from all over the world.
Charlotte Bronte was a survivor, who interspersed with personal tragedy, contrived to write novels, which were ahead of their time, featuring strong, independent female leads who were put in situations which featured in the author's real life.  Her inspiration, the surrounding moorland of Haworth helped bring to life her imagination in writing some of the greatest works to ever to come from Yorkshire and indeed this country.