Dame Judi Dench is a multi- Oscar-winning actress, who has starred in many theatre, television and cinema productions over the course of a glittering career. From James Bond to Shakespeare she has become a familiar face on our screens and stages, portraying a variety of roles and in the process putting her native Yorkshire centre stage.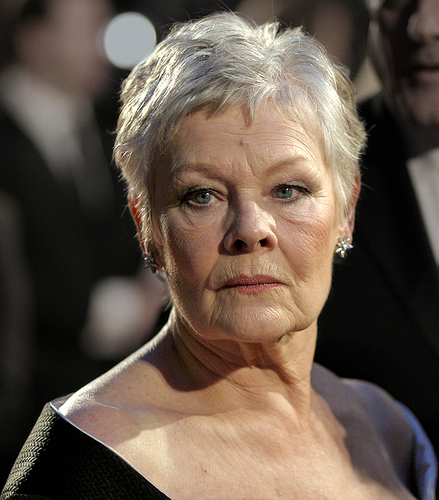 Early Life & Career
Dame Judi Dench was born in Heworth, York on 9th December 1934 to parents, Reginald and Elenora. Her father worked as a GP at York Theatre Royal, while her mother was employed in the costume department. Dench's early years were spent in and around her parent's place of work, giving the young girl a taste for acting from a very early age. Actors performing at the Theatre Royal would be regular guests at her house. As a young girl she loved to dress up and sing while her mother played the piano.
Her first acting role was in the newly revived York "mystery plays," held at the Museum gardens each year. On the fixed stage in 1957 came her first starring role as The Virgin Mary and this performance, along with encouragement from brother, Jeffrey became the catalyst for her acting career.
She furthered her education by attending London's Central School of Speech Training and Dramatic Art, which led Dench to join the Old Vic Theatre Company in the same year. On her stage debut she made an instant impact, playing Ophelia in Shakespeare's "Hamlet." Dench stayed with the established theatre group until 1961, touring America and Yugoslavia in the process and starring as Katherine in another Shakespeare play, Henry V.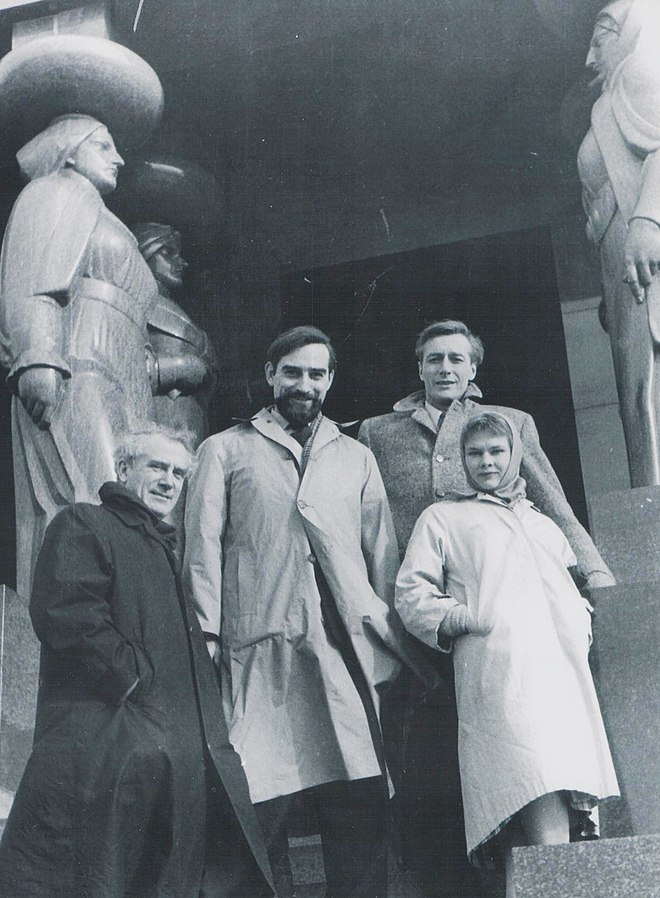 In the same year she joined the Royal Shakespeare Company, which is originally where she made her name in the UK. Her first role with the prestigious group was Anya in "The Cherry Orchard" and then at Stratford Theatre as Isabella in "Measure for Measure."
She was not just content with appearing on stage however and made her TV debut in 1959 on the BBC's "Hilda's Lessaways followed by a big screen debut, "The Third Secret," alongside Richard Attenborough.
Another film, in which she starred in, called "Four in the Morning," earned her the first of many awards, a BAFTA for the most Promising newcomer to leading film roles.
Two years later she entered the world of musicals when she was given the role of Sally Bowles in "Cabaret," despite her fears about singing in public. Through rehearsals she managed to overcome this and ended up being critically acclaimed during the show's long run in 1968.
Throughout the Seventies Dench continued to appear in several Shakespeare productions, most notably as Lady Macbeth in 1976 and "A Comedy of Errors," the following year, which showed her versatility in playing both a strong female role and a more comedic one.
The Eighties also brought her more domestic success, starring as the female lead in "Anthony and Cleopatra in 1987 at the National Theatre and appearing in the 10,000th episode of The Archers radio soap, two years later.
International Fame
Despite her successes in many of the roles she played, Judi Dench was still only widely known in the UK for her theatre and television work, but not known so well overseas.
The role which put her onto the world stage would come in 1995, when she was chosen to play the role of "M" in the new James Bond film, Goldeneye. There had been a six-year hiatus in the spy franchise, after License to Kill. A raft of new actors and film crew were appointed to produce the next film including a new Bond, Pierce Brosnan.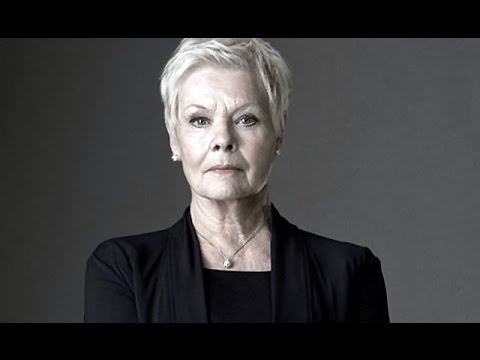 Judi Dench became the first female to play the head of MI5, replacing Robert Brown and continued in this role through every Bond film since, until the character's death in Skyfall (2012). In 1998 she appeared in the hit historical drama, "Shakespeare in Love," which she played Queen Elizabeth I. Her eight minutes on screen, playing the monarch made such an impact that she won an Oscar for the Best Supporting Actress. Judi Dench was now known worldwide and a raft of big screen offers soon followed, including "Tea with Mussolini (1999), "Iris" (2001) and "The Importance of Being Earnest," (2002), which earned her an Oscar nomination and a BAFTA award for best leading actress.
Her reputation for playing "a frosty older woman" has made her a screen legend. This was underlined in her role as the notoriously cold Lady Catherine de Bourgh in the 2005 screen adaptation of Jane Austen's "Pride and Prejudice."
In recent years an ageing Dame Judi Dench has kept on acting in major film productions, despite failing health. She has a debilitating condition called macular degeneration, which is a gradual loss of sight. This means the actress has found it hard in recent years to read her scripts and has to have the fonts enlarged specially so she can read them. The condition has not stopped the prolific Dench from winning awards and starring in hit movies. In the last decade she has appeared with other veteran actors, such as Dame Maggie Smith and Bill Nighy in the surprise hit, "The Best Exotic Marigold Hotel," and another popular British film, "Philomena" (2013), alongside Steve Coogan. In the latter, critics applauded Dench for her acting versatility and success in shaking off the often typecast previous roles of frosty matriarchal figures, to play an ordinary Irish Catholic woman, who had her child put up for adoption by a convent.
Recent Work
Now an octogenarian, Judi Dench has remained at the top of her game, despite her age. In 2015 she starred in "The Second Best Exotic Marigold Hotel," the sequel to the original hit, while also starring alongside Benedict Cumberbatch in an adaptation of Richard III and in several other films including 'Miss Peregrine's Home for Peculiar Children' (2016), 'Tulip Fever' (2017) and Red Joan (2018). She also played the role of Queen Victoria in the TV series, 'Victoria & Abdul' in 2017.
In the same year she posted a video on the LadBible web site with grime artist, Lethal Bizzle, who was teaching her how to rap. The word 'Dench' is used in urban slang for something 'cool' or 'nice' and derived from the British rapper and actress.
In 2019, Dench starred in the ill-fated and heavily criticised film version of 'Cats,' which even the actress herself was disappointed with the portrayal through CGI of her character, 'Old Deutronomy' and described it as being like 'a battered mangy old cat,'
In May 2020, Dame Judi Dench became the oldest person to appear on the front cover of 'Vogue' magazine aged 85 and has appeared on a Tiktok video with her granddaughter during lockdown.
Awards & Acclaim
Over the course of her glittering acting career, Dame Judi Dench has received one Oscar, ten Baftas, two Lawrence Olivier Awards and one Golden Globe, coupled with over fifty nominations across all the major TV and film awards. She was made an OBE back in 1970 and a dame eighteen years later. In her native York, she even has a path by the River Ouse named after her, called "The Judi Dench Walk, starting at Lendal Bridge and continuing for several miles down the riverbank. The location is just a stones throw away from the Museum Gardens where it all began back in 1957. She has also become a patron of the York Mystery Plays, which are still held today at the same place in which she started her career back in the 1950s.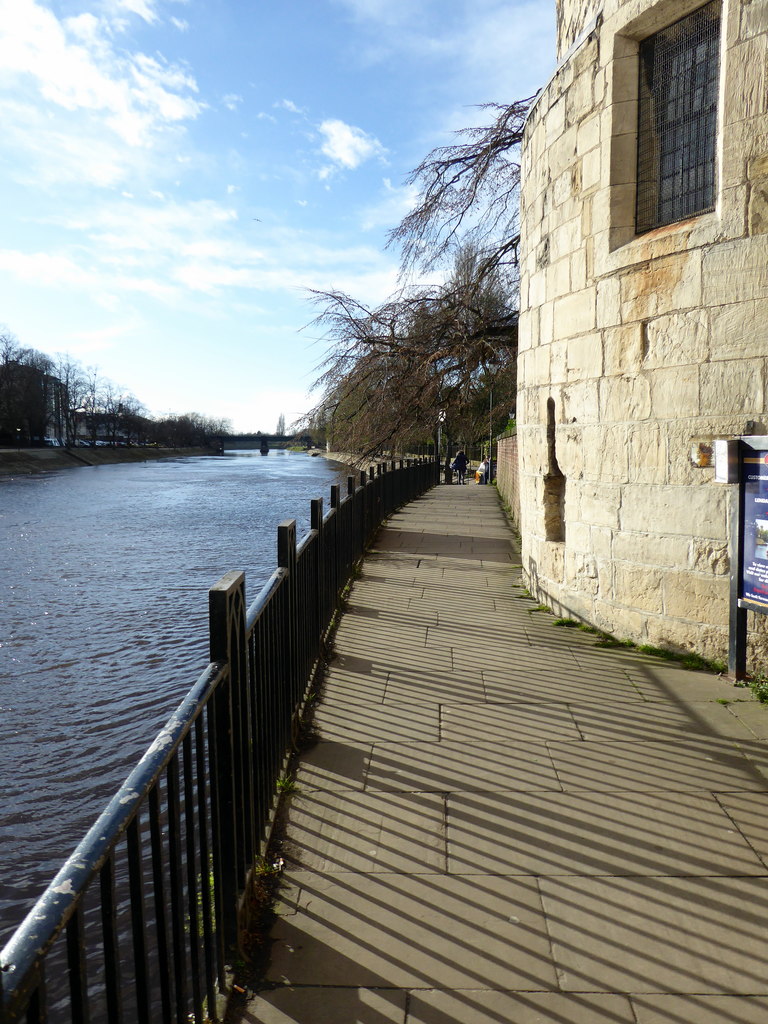 Dame Judi Dench is not only one of the best actresses from Yorkshire, but arguably in the whole of the country, or even the world and has enjoyed a glittering career through many decades on stage and screen.